| | | | |
| --- | --- | --- | --- |
| 's Blog | | | | |
Warped Tour 2010 The Gorge, WA (Photo Blog)
Warped Tour 2010 The Gorge, WA (Photo Blog)
08/17/10 at

07:46 PM

by vivatoto56
Start off the day with This Time Next Year, one of the best performances of the day.
"The Sweetest Air" sounded amazing.



Breathe Carolina while we waited for Emmure (who my friend was dying to see)
I was pretty surprised how good they sounded without auto tune.
Not the worst thing to come out of this whole neon phase.



A few pictures of Pierce the Veil, they didn't play the best set.
"Boy Who Could Fly" sounded pretty awesome.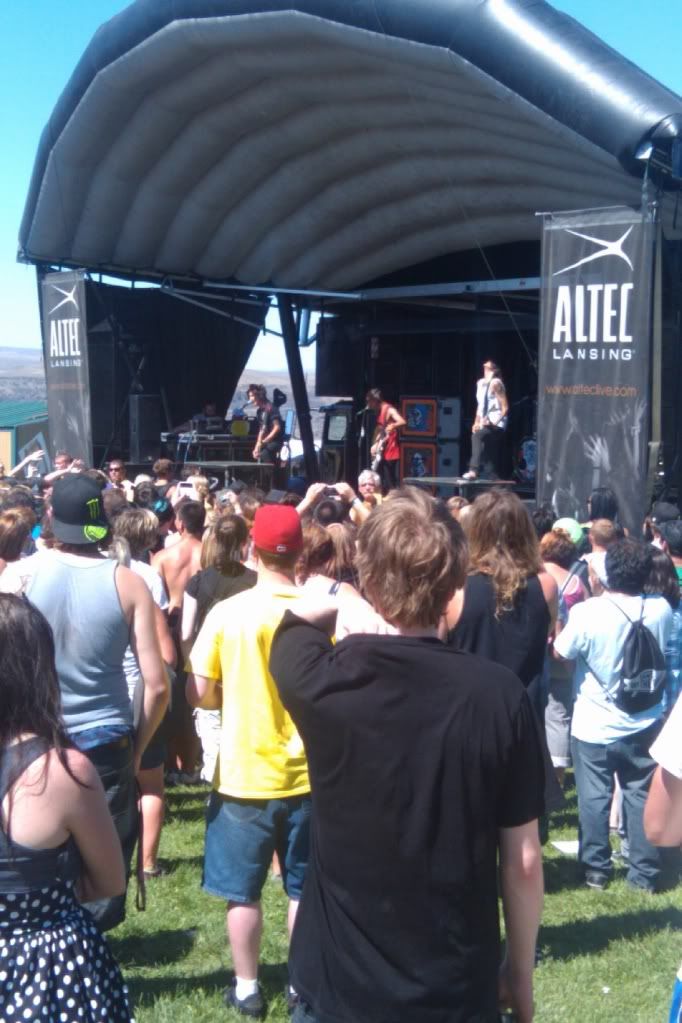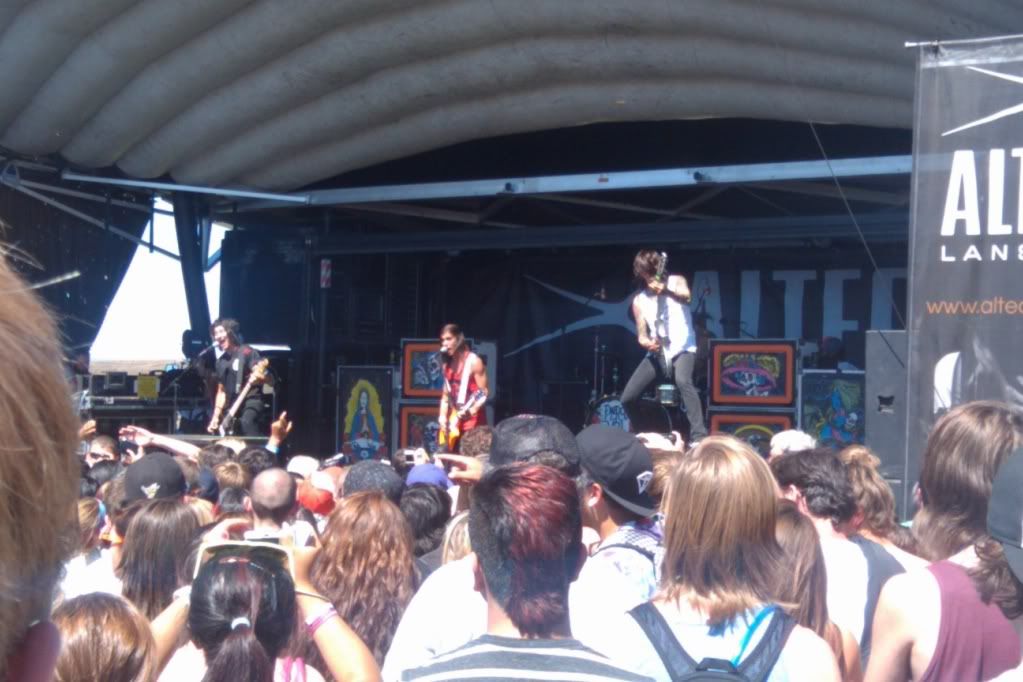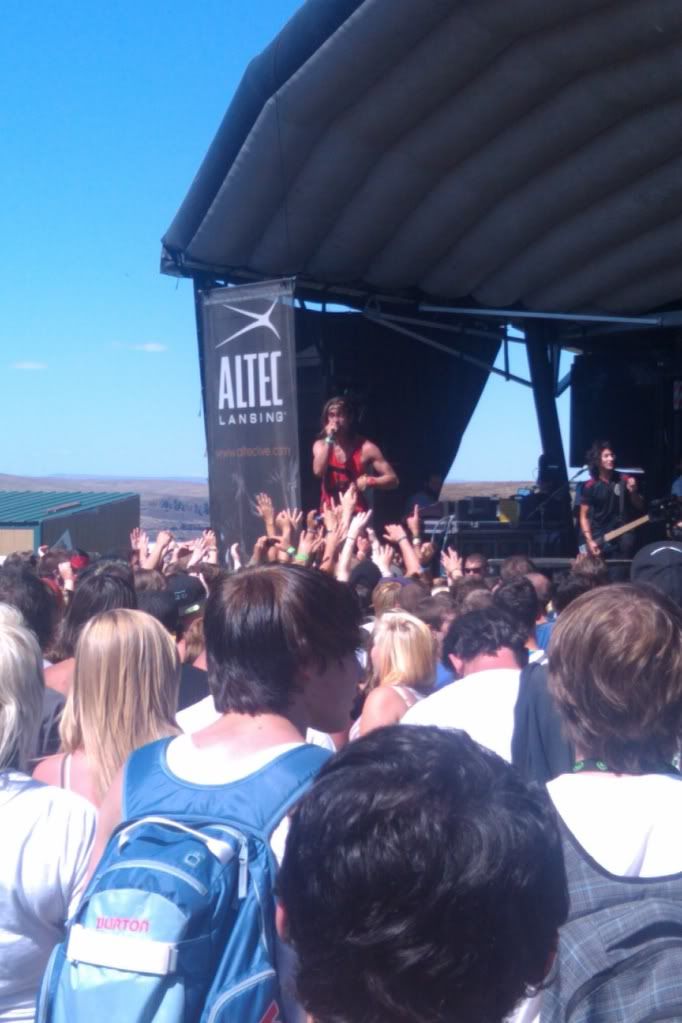 Alesana playing a fantastic set.
"The Murderer" and "Thespian" were standouts.



The Casualties (2 members of) jumped out into the crowd and moshed with their hardcore fans for about 2 songs. I'm sure they made some people's lives.
They also ended in a fantastic Ramone's cover.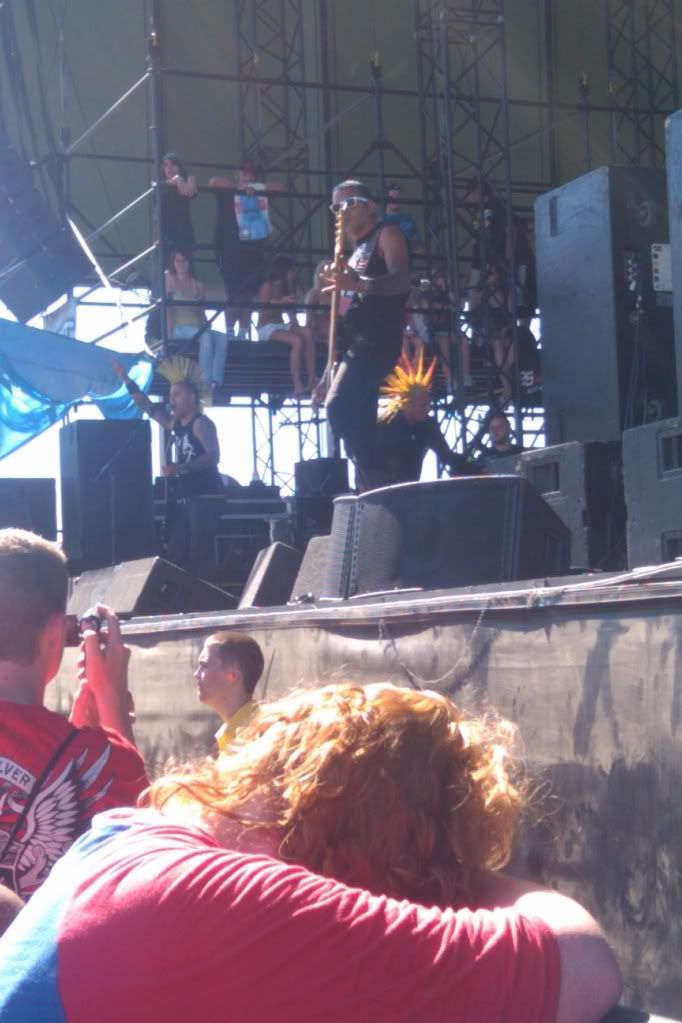 Ace Enders. The whole reason I traveled 13 hours. His set was unbelievable. Playing for a small crowd of roughly 30 people he gave the most passionate, intense performance I have ever seen. " Old Man" moving into "You're Not So Good At Talking Anymore" was pitch perfect.
And for any of the Early November fans, you will be jealous to know he ended his set with "Baby Blue" stating it was the first time playing it since their demise.
The entire (small) crowd screamed at the top of their lungs, "I don't, want you, to love me anymore!"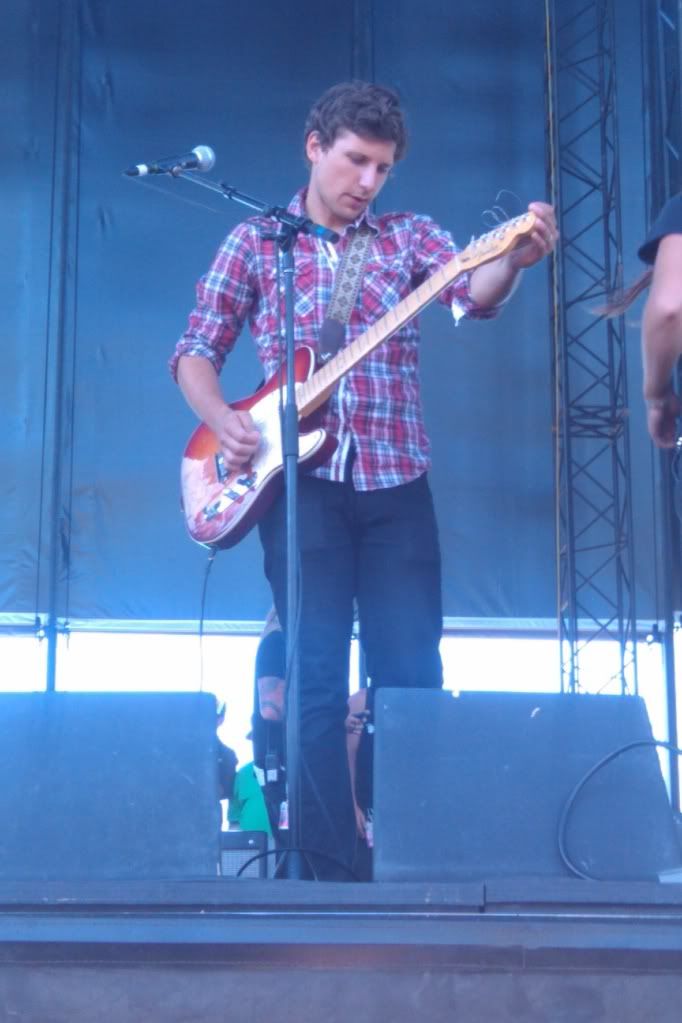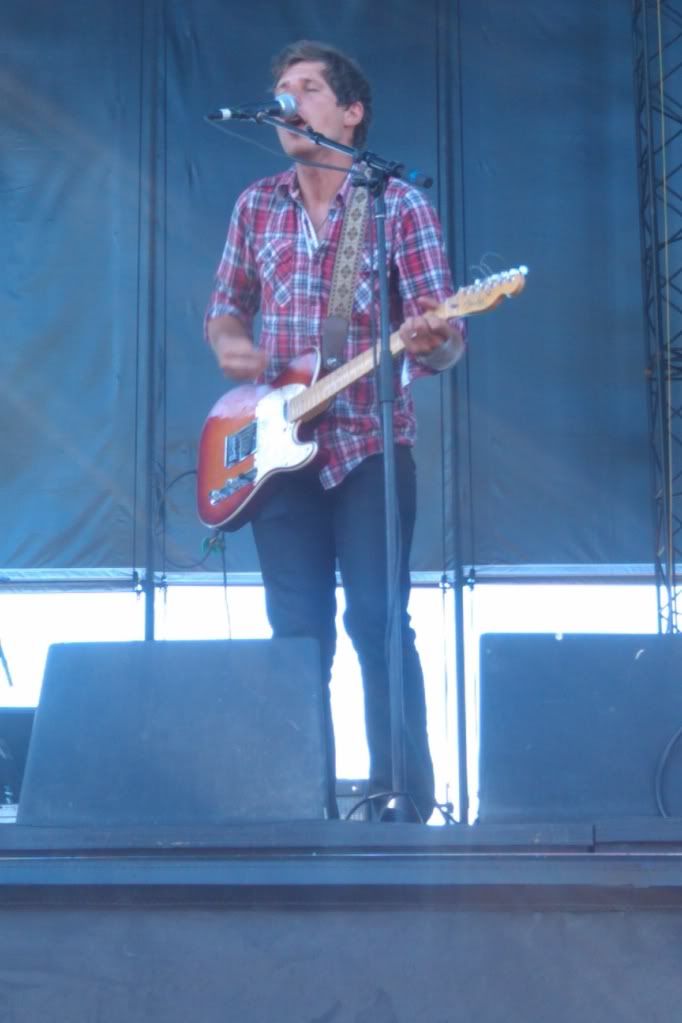 After an hour of walking around to tents (and a short 2 songs with Juliet Simms) we headed to the Keep a Breast tent to see yet again, Ace Enders play an all acoustic request show. Stand outs included an unbelievable performance of "Ever So Sweet" and "For All of This." Sadly before he could play "1000 Times a Day" his guitar string broke. It was still amazing.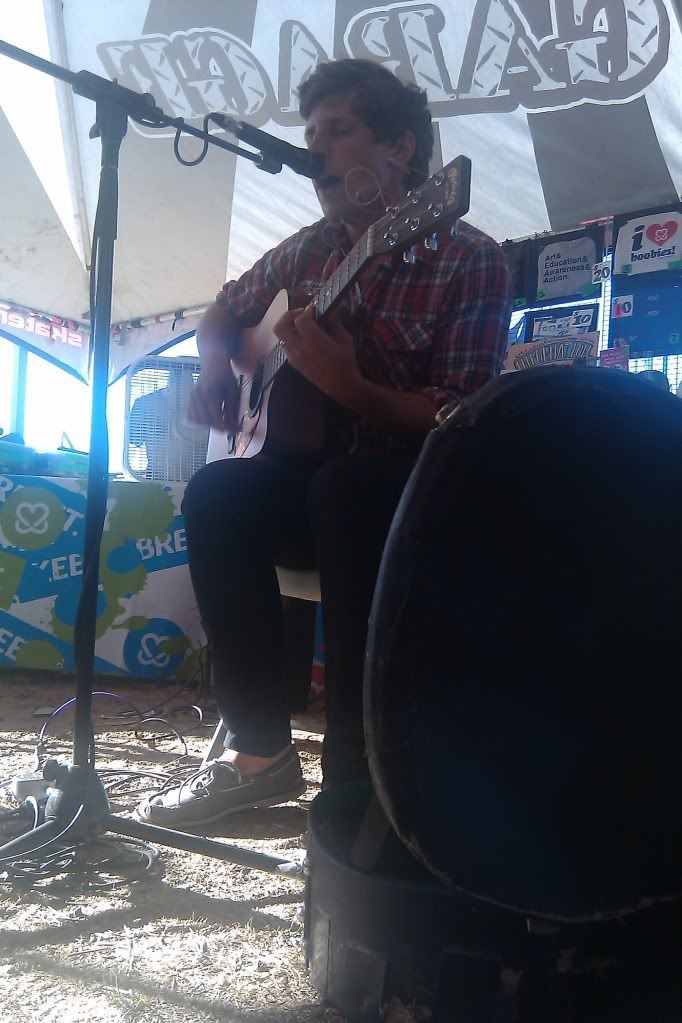 After Hey Monday we witnessed the worst audience of the day as we saw You Me At Six. Now, You Me At Six sounded amazing, the problem was Attack Attack was playing right after, so all the douschebags were over there for that. No one seemed to know or care about You Me At Six, I think they realized that. But they still put on a great show bringing out Taylor from We Are the In Crowd to shout "YOU WHORE!" during the bridge of "Save it for the Bedroom"



We then ended the day with a fantastic vocal performance from Jonny Craig in Emarosa. Sadly we had to see Mayday Parade play while we waited, who sounded just dreadful. I think Derek was having voice problems. I take that back, I know he was having vocal problems.
Either way, Emarosa was definitely a stand out.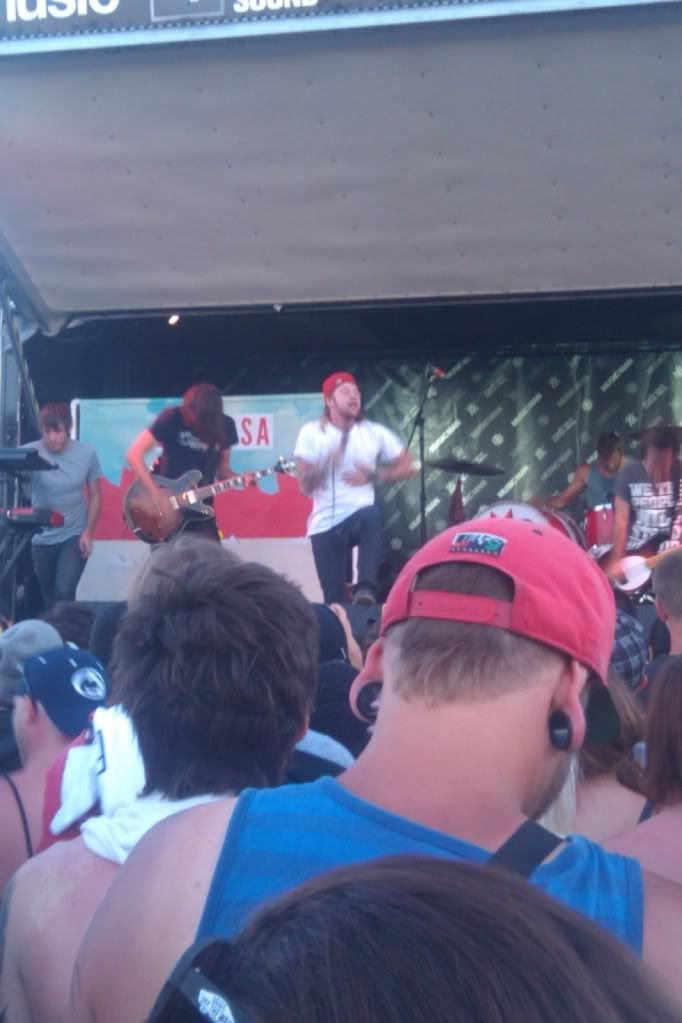 Fantastic and very hot day.