Kinda True Stories

New account
I've hated my username on here for the longest time and I'm too poor to purchase a name change so I just got a new account. Add me here if we're friends on this account.
The best part about running my blog
is the response I'm getting everyone. Example from a band whose album I posted this afternoon:


And thanks to Brandon for helping me out. <3
If you still haven't checked it out here you go. It's free music so how can you not like it.
:(
My best friend just left. I won't see her again until Winter Break. I hate that we live so far away from each other. And yes I know I post this every time this happens but it really sucks.
Tags: life, friends
<3
Little girl: Do you have a fiancée?
Lily: Marshall was here yesterday, they just learned the word fiancée.
Robin: Oh no, I don't have a fiancée.
Little girl: Then who do you live with?
Robin: Well, actually, I've got five dogs.
Little girl: Don't you get lonely?
Robin: No, I've got fiiive dogs.
Little girl: My grandma has five cats and she gets lonely
Robin: Well, yeah, that's cats, I'm not some pathetic cat lady, not that your grandmother is some pathetic cat lady – doeesss anybody else have questions?
Little boy: Are you a lesbian?
Robin: NO, ARE YOU? Jeez [mumbles] Every woman that lives alone is not a lesbian.
Tags: himym, quotes
Free music
I know, I know. I keep whoring my tumblr out in here but this one is worth it. I'm always finding CDs, EPs, or samplers that bands or record labels are giving away for free online and I do my best to tell people about them. So I decided to start a blog so they were all in one place so people could find it easily. I don't know if any of you guys would be interested in following it but here's the link.

I'm always open for suggestions about things to post in there so if you know of an album that is being given away for free please share.


Thank you guys.
Tags:
free music
I love cheap movies
at Target. Last night I bought: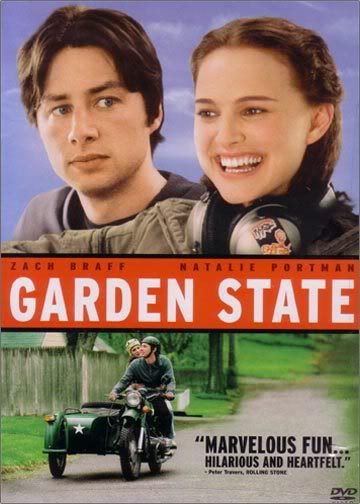 packaged together for less than $10.


This has been a good week. I passed both of the classes I was unsure I'd pass and my best friend is here for 2 weeks. The only crappy thing is I still don't have a job but I think I might have a lead on something. Now I just need to get down to Party City to apply.
Tags: say anything, garden state, life, school
"I need a chance just to get away"
My friend sent me one of those chain texts asking "What song reminds you of me and why?"

Her answer for me:


Quote:

nothing but a good time by poison bc i always have a good time with you and it's tacky


It's so funny because it's true.
Tags:
friends.
Oh joy
Between finals, graduation, graduation parties, and company/family it's going to be a looooooong week.