| | | | |
| --- | --- | --- | --- |
| 's Blog | | | | |
didwhat77times's Blog

A cookie inside of a cookie


I'm making a batch of these the next time I'm back at my mom's house (as a birthday present she's cleaning up the inevitable mess.). I'd make them now but there isn't enough room in my kitchen. Looking at them makes me want to hop on the next train to CT so I could be eating them by 1 AM. They look so fucking good!
blue flats
I need blue flats. And not just any blue flats, they need to be bright blue. I have a great black and white polka-dot dress (it fits like a dream) and I'd love to wear it with sheer black tights and bright blue flats but I can't find bright blue flats anywhere. This is a total bummer. For the second weekend in a row I'm hitting up a few thrift stores looking for them. With my luck I'll find the perfect shoes but they won't be my size. Hopefully I'll at least find another cute spring or summer dress (that's what happened last weekend).

How are these not out there somewhere?

Abbreviated band names. Some work, some don't.
I hope someone actually reads this because it was so fucking time consuming!

I wanted to see what my list of favorite artists would look like abbreviated so I went through and abbreviated all of them.

Alan Menken, AF, ATAL, TB, BH, TB, Bob Dylan, Bruce Springsteen, CR, DD, Elliott Smith, Elvis Costello, FF, FM, FD, GM, GB, THS, I&W, Jason Boesel, Jeff Buckley, J&J, Jenny Lewis, JJAMZ, Joni Mitchell, KKHWU, TK, TL, Lou Reed, LD, Mew, MOF, Muse, TN, Neko Case, NATW, Nurses, Oasis, PATD, PP, P.TM, Queen, RK, R!, TRS, S&H, TS, Spoon, TS-L, Sufjan Stevens, TIIL TIMS, TatW, Van Morrison, TVT, TVU, TW2000, TW, TYV, TZ


Alan Menken,

Arcade Fire

,

As Tall As Lions

,

The Band

,

Beach House

,

The Beatles

, Bob Dylan, Bruce Springsteen,

Coconut Records

,

Dr. Dog

, Elliott Smith, Elvis Costello,

Fleet Foxes

,

Fleetwood Mac

,

Forgive Durden

,

Gold Motel

,

Grizzly Bear

,

The Hush Sound

,

Iron & Wine

, Jason Boesel, Jeff Buckley,

Jenny And Johnny

, Jenny Lewis,

JJAMZ (james, jason, alex, michael, z)

, Joni Mitchell,

Kay Kay and His Weathered Underground

,

The Kinks

,

The Like

, Lou Reed,

Lower Dens

, Mew, Monsters Of Folk[/spoler], Muse,

The National

, Neko Case,

Noah And The Whale

, Nurses, Oasis,

Panic At The Disco (without the "!")

,

Phantom Planet

,

Portugal. The Man

, Queen, ]spoiler]Rilo Kiley ,

Rockabye Baby!

,

The Rolling Stones

,

She & Him

,

The Shins

, Spoon,

The Shangri-Las

, Sufjan Stevens,

This Is Ivy League

,

This Is Me Smiling

,

Tilly and the Wall

, Van Morrison,

The Velvet Teen

,

The Velvet Underground

,

The Whispertown 2000

,

The Who

,

The Young Veins

,

The Zombies



It's not perfect but it's as good as it's gonna get. I might eventually get around to fixing it.
A quote from my GBF (gay best friend)
"You love the gays and the gays love you, if you don't stop talking about that you're gonna be in the market for a new best friend. You can put an ad on craigslist 'straight girl looking for a new GBF: I'm awesome but my old GBF dumped me. More info available upon request' I swear I'll put that up for you if you don't stop."

Me: All I want to do is take you shoe shopping. Your Sketchers are slowly killing my soul.


We've been best friends since we were two-years-old. He's irreplaceable.
A fashion blog on a music website
This has been my go to outfit since late december. It's modern mod (a modern spin on 60's mod).






Black and white houndstooth coat (thrifted in Chicago)
Black and white striped dress (secondhand Top Shop from Buffalo Exchange)
Leopard print satchel (second hand Deena & Ozzy from Beacon's Closet)

4 1/2" platform wedges (Zara)
Purple cable-knit tights

Ruby Woo (MAC)
Chocolate Kisses (Essie)
There's always something to do on the internet?
Lately I've found myself extraordinarily bored.

My bedroom lamp broke so my already terrible reading light got even worse.

We don't have anywhere to sit in the living room (We have one old second hand chair that's right next to the thin "front"door and a few folding chairs... We really are starving/dead broke artists) so that's not an option.

There's a TV in my roommates room but we don't have cable and I've already watched all the DVD's I want to watch.

It's really cold and snowing again in NYC so I don't feel like getting bundled up and going out (and it's not like I have money to do anything).

For years I've heard "there's alway something to do on the internet", but most of the time I cant seem to find anything worthwhile.

That's why I'm writing this blog. It's something to do. I just spent less then five minutes typing and I'm already done.

What now?
Sundance. Park City. Be there or be square.
Sundance this year is a big one for me... Okay, truth be told it's not directly a big one for me, but it's pretty damn monumental for two people who play an important part in my life.

The first person is my brother.
The film my brother worked on from July to December is premiering and it's his first solo venture as the visual effects supervisor. His film isn't just premiering, the studio is flying him out to Utah to be on a panel. He's 22 years old, he hasn't even graduated from college (that's happening this may). I couldn't be prouder.

The second person is my roommate.
Her first feature film is in competition (drama). I moved in a week early so I'd have time to settle in before she had to leave to film on location. She has a small role but this film could mean big things for her career.
Mitzvah Tank
Dear Williamsburg,

Thank you for having a large population of Hasidic Jews. Two of them drove the the Mitzvah Tank (a large van) past me on my walk back from the subway a few nights ago (on the second night of Hanukkah) and it was the most awesome thing I've ever seen (that's an over exaggeration but I just wanted to make sure I got the point across.)

All I want for Hanukkah is to see it again... Heat in my apartment would be nice too.
Can anyone make this happen?

Sincerely,
A very cold girl

P.S.
Seriously, it's probably a low 40 something degrees in my bedroom. This isn't Mr. Popper's Penguins.
The Age of Sufjan
Not to be shallow, but it's alway incredible, and highly enjoyable, when guys who look like this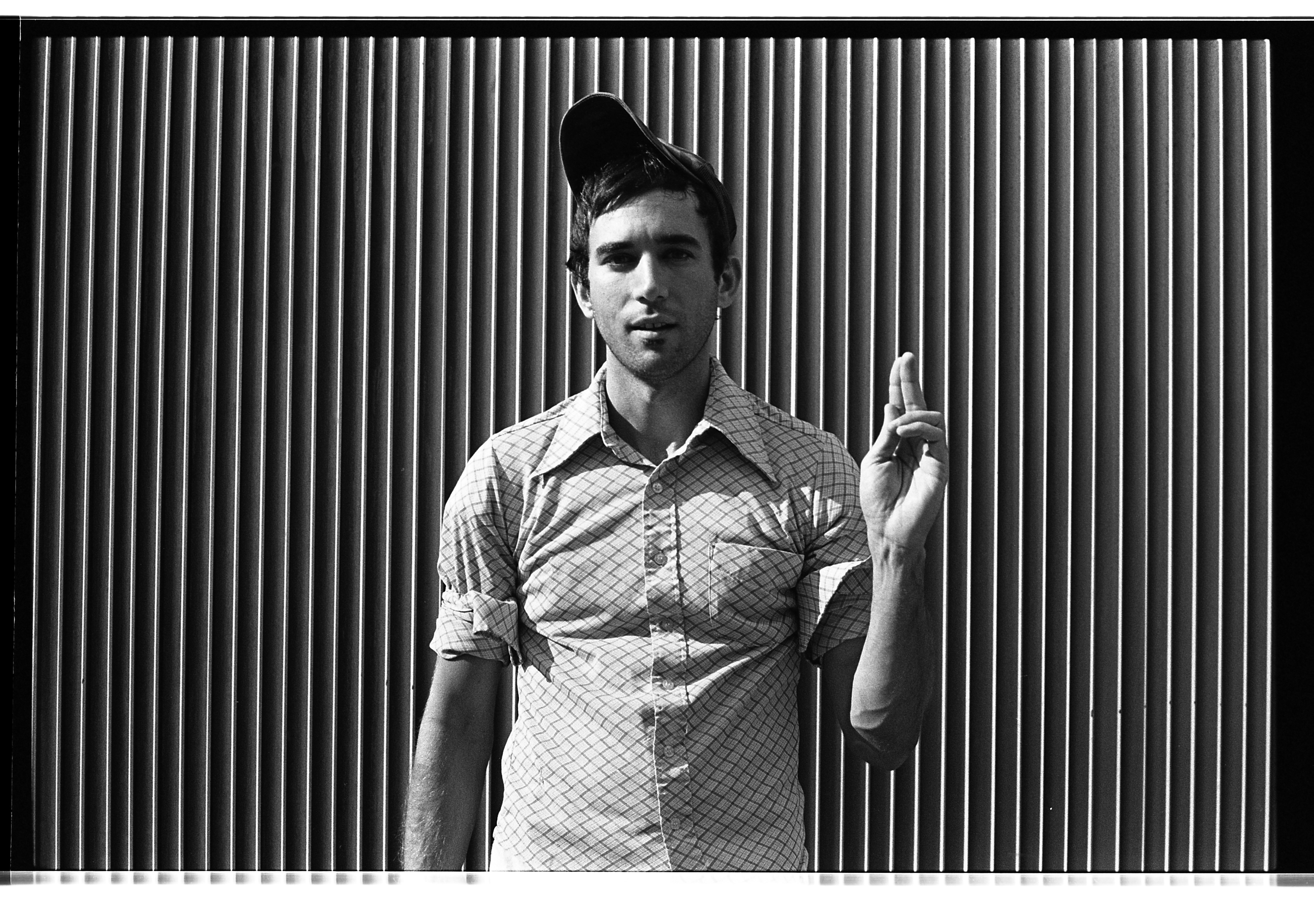 Make music that sounds like this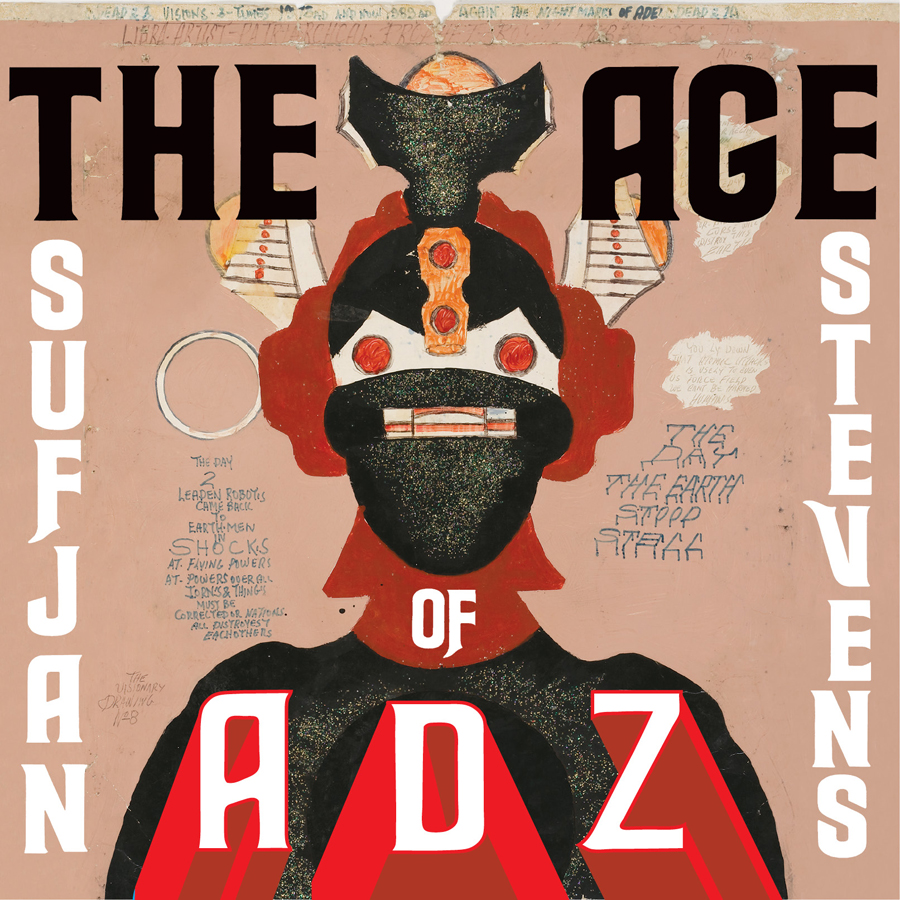 I'd like to write more/anything about this album but I need so much more time to absorb it all, there's a lot going on. Right now all I can say is I don't think I'll be listing to much more than this for the next few weeks. I'll write more at a later point in time (If I remember... No offense Sufjan, my mind runs a mile a minute, I forget to do a lot of things).
Tags: Sufjan Stevens, The Age of Adz, new music
When I'm in the middle of a dream...
This morning I had the oddest dream ever. I didn't sleep well last night so I napped from 7 AM to 11 AM. I woke up a few times, but I dreamt one continuous dream. I'm only including the things I'm sure I remember correctly:

• I was taking a little boy, 9-ish years old, to a concert.
• The boy's father wanted to give me handcuffs so I could handcuff myself to his son (so he wouldn't get lost in the shuffle) but he said his handcuffs (classic metal) wouldn't be right so he tried to make me bring one of those plastic handcuff things. I managed to talk him out of it.
• We were going to see Alex Greenwald (I'm pretty sure it was a solo show. It might have been Phantom Planet, but I don't remember the other guys being there).
• Alex's hair was curled in ringlets, sprayed white, and full of glitter.
- During the show I grabbed his arm and shook him so glitter fell out of his hair. Someone said something about it being like snow.
- He thought the effect was cool so he asked me to do it again.

I never dream about musicians, actors, etc. I enjoy Phantom Planet's music and think Alex is amusing to follow on twitter, but I'm not a big enough fan for dreaming about him, especially in such a weird way, to not be a total mindfuck.
Tags: odd dream, Alex Greenwald, Phantom Planet, glitter