| | | | |
| --- | --- | --- | --- |
| 's Blog | | | | |
Rumours

irrational but
I am convinced the new Manchester Orchestra album will be the best thing I've heard in the last 3 years. I cannot wait to hear this album.

Also, shameless plug, if you haven't followed me on twitter yet, do so:

twiiter.com/blindshoes

my tweets are stupid.
Tags: manchester orchestra, twitter
New Rock
I just got the new Dads album Brush Your Teeth. It's passionate, noodle-y, intricate and doggone passionate (x10!!). But perhaps the most amazing song on it, is "Pass The Ball." You can stream the song on their bandcamp page, but below are the lyrics.




The opening lines on this record are just so true and so meaningful/yet smart. They do what they do well because even though this is clearly a reactionary song, it's created with the hopes of moving on and getting better. That's sweet. That's what music is supposed to do.

I've learned three things this year:
like my dependency on beer,
how sweat feels in my eyes,
and how you depend on your lies.


BLAKE
Tags: dads, music
I Do What I Want
Wow, the new Emery album We Do What We Want is an album I never thought they'd write again.

So good. So raw. So melodic. So everything that connected me to them way back in high school with The Weak's End and The Question.

Even though I have been one of this band's biggest detractors the past few years, I am happy to eat my words and be moved by an Emery album again. Check this out!!

BLAKE
Tags: emery, blake, blog
Can't Keep Up #6
Can't Keep Up is a semi-weekly article/not-an-article about what it's like to be a music fan in this weird era (and by weird I mean, "ewww.") You may disagree with the stupidity and bad grammar, but you can't deny the fact that NONE of us ever have any idea what is really going on out there. Snap, crackle, poop!!


Can't Keep Up #6: And the Loser Winner Is...


As my favorite channel HLN (nee Headline News) keeps reminding me, it's awards season!! Not only is this the most exciting time of year, but it's also the most meaningful. We get to watch rich people drink rich things because we don't do that enough. After all, these people were in The Tourist and that Disney animated movie about hair fetishes! They deserve it!

Which got me thinking, why isn't there a music awards show? Movies has one. TV has one. Even sports has one (although that one's always: "Just give it to the disabled kid who can balance a beachball on his nose, am i right, America???). And I know it's not hip or in-vogue to like music anymore (as my Match.com dating profile constantly reminds me), but since when did a little thing like popularity stop anyone (*ahem* George Lopez's goatee *ahem*). So without further aPOO, here's the

FIRST ANNUAL CANTY'S: A DIGITAL WALK TO REMEMBER; 2011 STYLE, BABY


Best Awesome Dancing In A Video That Also Reminds Us Of Your Former Terrible Transgressions Against Humanity (and possibly Women)

Chris Brown - "Yeah 3X"
-While this video is both awesome and kind of looks like what my dreams do after taking horse tranquilizers, the fact that one of Mr. Brown's dancers is a straight up NINJA and that the video's main dance number features kicking and punching and choking, is just too perfect. If on the off-chance we'd forgotten about Mr. Brown beating the poop out of Rihanna, all we have to do is pretend she's right next to the dance team as they karate chop their way into the history books. Art imitating life, love it.




Best New Music Streaming Website With A Catchy Name

www.MY_____.com
-This newbie flew onto the scene last summer and quickly captivated the fret fingers and dick slings of band dudes everywhere. Their revolutionary idea to give each band their own site, or in their lingo, "Space", quickly gave previously small/terrible bands the ability to suddenly share their love poems and dick pics with the masses. And the best part was that sometimes we didn't even think we wanted to hear the music, but after a couple thousand spam messages, the truth became clear: we needed these tunes. Everyone at the CANTY's is super stoked to see where these guys go next.



Be one of the first to advertise on MY________ and get a free mug!


Best Trend That Makes It Exponentially Harder To Like You

Wearing Big, Over-Ear headphones on public transportation
-Look, I'm a person with a heart, so I can't help but love what Dr. Dre has done for headphones. His "Beats by Dre" line offers so much bass that I can't use them before bed for fear of getting blood on my partner (in-crime, you gutterbrains). But also since I have a heart, every time I walk out of the condo, I'm looking to make a new friend. Back in the 80's this was easy, all I did was put powdered sugar on my lip and walk to any street that intersected with Martin Luther King Jr BLVD. But nowadays who can even afford powdered sugar!? All I have is my looks and MAYBE a graphic tee. So I'm out, cruising for FRIENDS yet everyone is using these giant people headphones with all the bass even though, does My Chemical Romance even have a bassist? All I'm saying is, public transportation used to be a breeding ground for FRIENDSHIP, but now it's just another place I'm completely alone smelling like an Italian nightclub.


Best Band Name That I Don't Understand

Three Inches of Blood
-So I guess it's not that I don't understand the name, because the imagery is clear. There are plenty of real world situations I can think of where you would encounter three inches of people juice. For instance, backstage at an MMA fight. Also, war. But the thing that's perplexing to me, is that this name seems better suited for, you know, a "hard" or "heavy" band; for some dudes who poop goat brains and eat goat brains (should have switched those, but whatever!). But 3IOB are just a bunch of loser folk musicians or something. They drink aged Scotch Whisky and one of them might even have a non-ironic "Mom" tattoo. Hopefully this award will make these nancyboys re-think the image they're perpetuating and save us all some time. Truth in Advertising, dudes.



Pictured: Their concept album about frolicking.


OK, that's part 1 of the CANTY's. Part's 2-9 are forthcoming. Don't forget to vote at www.ijustmadeyoutypeballs.tumblr.co m.
Tags: cant keep up, article, blog, blake
Can't Keep Up #5
Can't Keep Up is a weekly article/not-an-article about what it's like to be a music fan in this weird era (and by weird I mean, "ewww.") You may disagree with the stupidity and bad grammar, but you can't deny the fact that NONE of us ever have any idea what is really going on out there. We're officially a Fortnight old!!


Can't Keep Up #5: Another Death in the Family.


As the leaves once again change to the beautiful reds and reddishes of Autumn, my mind naturally drifts to the gentle upheavals of this slightly spooky time of year. I think about, as I said if you were paying attention you MUSKOX, the leaves. Also boobs are bound to pop up - especially if your girlfriend or the girl you stalk got a Autumn boob job HEYO!. (Even the quickest of Google searches will show that Autumn is THE BIGGEST time of year for titty augmentations.) Brrrr, right? It's like Halloween comes, everyone dresses up as their favorite Teenage Mutant Ninja Turtle for one to three nights, then coaxes the sun back into its galactic hole like hobbits do every day of their lives. And before we know it, Autumn is gone. AUTUMN WILL BE GONE. In the 5-11 months before it comes back, it may feel like Autumn is never coming back, like everyone ever in your life. But Cha Cha! Here it is again!



Everything dies.

But you know what's never coming back? You know what we've left in the dust with the other dead things that will never come back alive unless Michael Bay directs them? One Hit Wonders!!!!! One! Hit! Wonders! I miss these little slices of perfection more than anything else in this stupid, terrifying world. There's been a lot of weird ideas/mishaps from the wonders of the recording industry these past 50 years (Zoolander, televisions in bathrooms, Finland, Madonna's arms), but I feel that the One Hit Wonder was always their best, most sensible idea.

We have One Hit Wonders in every other facet of our lives. Heck, this sort of hit-it-and-quit it mentality literally created the MILF trend. Remember when you and your family used to rent a dunk tank every summer and dunk each other in Apple Cider or whatever? Of course you didn't because Dunk Tanks are the One Hit Wonders of gypsy games! And these things are wonderful (with the exception of getting shot in the heart, the One Hit Wonder of war). They all persevere through recessions or, ugh, Republican presidents.



Now I'm just copying a Cracked.com article word for word.

This country has heard some truly fantastic One Hit Wonders over the years. For instance, every Rihanna song. Shania Twain's "Man I Look Like A Woman" also comes to mind. But these artists, however fleeting, will be fine. From royalty checks to their various weight-loss drug endorsements, the money keeps coming in. The real people we should be worried about are the fine folks over at VH1. While it is true that they are very lucky to not work for Fuse, these hard-working Americans and probably Mexicans are now completely devoid of programming. At any given time, they are reduced to showing re-runs of Yo! MTV Raps - a pimp slap to the face if I've ever seen one. If we're going to keep VH1 from becoming whatever Fuse is, something needs to be done.

I'm looking at you, members of O-Town.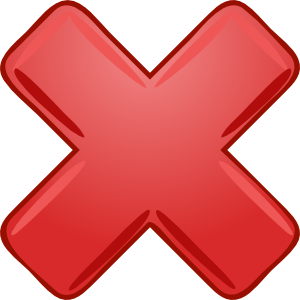 Not pictured: Members of O-Town.

However, as I am continually looking for the most underground of talent - as is my job description in my very real contract that was signed in blood and poop - I have found a few of the next surefire, can't-miss, totally and utterly nut busting potential One Hit Wonders this side of a SOMETHING SOMETHING WHATEVER.

1.) Soft Serve - "Hot Lights, Tight Lycra"


-For Fans of: Crapping with the door open and Woody Allen films

2.) Cast of Victorious - "Finally Falling"


-For Fans of: Life and Kix cereals

3.) U2 - "Sunday Bloody Sunday"


-For Fans of: I just really think this is a good song.


Call your congressman, pretend you're a hot girl who wants to be his "aide." Then beg (on hand and knee if you're an amputee) him to pass Pro-One Hit Wonder legislation. It's the shot of legitimacy the music industry so desperately needs. And at the very least, do it for VH1.
Tags: cant keep up, blake, blog, article
Can't Keep Up #4
Can't Keep Up is a weekly article/not-an-article about what it's like to be a music fan in this weird era (and by weird I mean, "ewww.") You may disagree with the stupidity and bad grammar, but you can't deny the fact that NONE of us ever have any idea what is really going on out there. More dumb than ever, guaranteed!


Can't Keep Up #4: THIS IS ONLY ABOUT SOMETHING THAT'S NEW. PROMISE!


Consider yourself lucky. Because this week you are going to be the cool one amongst your friends (even though 2 of them are imaginary and one is your pajama wrestling partner/uncle).

BUILDING!

EXCITEMENT!!!!!



2 rainbows in 2 weeks, baby!

Allow me to introduce: Indie rock music. Boom. Slap. Hellzzzzzzzz yeah.

Have you heard about this stuff? I was clicking on a bunch of random websites (they should really have a term for that. How about, "skating the net?" COINED!) And I landed (like you land a trick!) on a homepage talking about this new genre, nay, this new, exciting musical APPROACH called indie rock. At first I was like, "Music inspired by the great American race?! About time!" But after reading a sentence, I realized that this was not music-to-eat-corndogs-to. No, this was music-to-ironically-eat-falafels-to.

So fine, what does INDIE ROCK mean? That's a good question. As it's a new, exciting, exciting and new approach, musicologists aren't exactly sure. Some old dude named Robert thinks it is a a purposeful and noble! declaration of anti-consumer culture. A "Fuck You" to the fans, if you will. These musicians are independent; they don't need you to buy their records. And to prove it, they will create French album titles and invite people with dreadlocks to be in their rhythm sections.

But another very interesting article I read (aka e-read. COINED!) said that Indie Rock isn't a genre at all. This enterprising young fellow went as far as to say that Indie Rock isn't even a thing. It's the total absence of music, and only in that vacuum can music be created with synthesizers by people who hate J.Crew (which, FYI, is the worst kind of person).

Not getting it? Of course you aren't. You're stupid!



weinies!

Look, it's like this: Music is Yahweh, bearded and covered in a flowing gown of light. And Yahweh is always knocking out the hits. Fleetwood Mac's Rumours, anything by Raffi, the Peer Gynt suite. But after a while, what's the fun if you make an album like Toto's seminal IV every time? The thrill of success is in the fact that you may fail. So Yahweh created Jesu (who also created Drive Like Jehu, confusing!). And Jesu's job was to live it up, try some things, save the world, etc, etc. And although Jesu also had a rad beard, he was forced to live on a goat farm or something. He sat in a barn all day like a mad goatfuckerscientist just coming up with sound experiments. He was in the lab all Yahweh damn day. And since he was Yahweh's baby boy, it didn't even matter if anybody liked what he made.



Wrong rapture, idiot. -Editor

Think about that last analogy like so: If you had a billion dollars for doing nothing except farting and barfing, would you care how it was spent?

ANYWAYS, Jesu was really getting nutzzz in his barn/beat palace/goat bedroom. After a weird night in Syria, he created The Toadies AND murdered someone on a Texas lake. Also: nu-metal.

And that's why Jesu had to die. Nu-metal and something about Broken Social Scene's terrible Forgiveness Rock Record.

We may never know what Indie Rock really is, but now that it's been created, we can spend eternity discussing it. I'm honored (and definitely flattered) to be the first person to bring this development to your goopy brain goop.

Any questions should be directed to my hotmail account.
Tags: cant keep up, article, blake, blog
Bangin
Despite the very creepy name, Teengirl Fantasy is a fantastic bedroom electronic/chillwave act (with a fantastic new-ish album called 7 AM.)

But my favorite song of theirs isn't from that album (actually, I don't know what it's from) called "Portofino." Check out the weird video below (it reminds me of something that would be on an old laserdisc about the rainforest) and come back at the end of the week for another edition of Can't Keep Up. I don't know what the topic's going to be, but I bet it's dumb!



BLAKE
Tags: teengirl fantasy, video, blake
Can't Keep Up #3
Can't Keep Up is a weekly article/not-an-article about what it's like to be a music fan in this weird era (and by weird I mean, "ewww.") You may disagree with the stupidity and bad grammar, but you can't deny the fact that NONE of us ever have any idea what is really going on out there. For smart stuff, go, um, somewhere else.

Can't Keep Up #3: Be A Better Thief.

It's no secret that people don't buy music anymore. (It is a secret, however, that I have a baby peepee.) Fine; the cavemen lived without music and somehow learned to tame dinosaurs enough that one day they made every T.Rex and character from the TGIF show Dinosaurs fall headfirst into a volcano. If music sticks around, great. If it doesn't, we'll find something else. I recently read an article on the Nintendo Wii. It sounds fun.



I'm moving to Japan.

But what really bothers me about the whole stealing music thing - and it's not the stealing thing, because let's be honest, stealing is A LOT of fun - is the fact that people act like buying CDs is the only permanent fix to the music world's ills. It's always, "You are ruining music when you download. That's MY sister, her trundle bed is NOT for you." But simply yelling at people over the Internet while your mom rubs petroleum jelly on your distended, burrito-filled belly is the lowest form of lowest forms. So to you, who says, "MUSIC IS MY LIFE", which I think is a Natasha Bedingfield song?, to you I say, let's figure something else out. Let's not stop our thievery, but instead figure out how to be more helpful thieves!



I'm blushing.

So we aren't going to buy the cd's or the digital thingys. But we can do something!

1.) I propose a Zero-Tolerance policy on sexy merch dudes/dudettes.
-Have you ever wanted a Farewell shirt (just go with me on this, it's called being HYPOTHETICAL) and then walked up to the canasta table only to see a super muscular asian kid dude or a boooooooby girl and just thought, "Can't do it." This isn't a car show, members of Farewell or freaking SCARY KIDS SCARING KIDS (R.I.Poop). Put an ugly person there and we'll buy your crap like it could cure cancer/social anxiety.

2.) Start a blog!
-Blogging is to 2011 what texting was to fans of electronic music in 2002. It's totally revolutionized the game. In a matter of moments, you can force your favorite band on the world. And the best part - people will read it and respect your opinion! And if you put your name in the title of the blog, it'll make the whole thing seem more personal. This also means your mom or dad might even stumble upon it and send the url to 10s of their friends via a creepy chain e-mail. You'll become an instant salesperson for the band, and your terrible conscience will be assuaged (HA!) by the 10s of records that you may or may never, ever, ever sell in the history of world.

3.) Find a record executive. Get them hooked on your body.
-I mean it; really shake the goods. Show them that all THAT could be theirs if they only give Story of the Year another chance. If the exec refuses, take your body away. Hide it from them. Make them long for your body. Tell them you'll only come back if they adopt a panda bear (or something else weird, have fun with it!). Let this torture continue until, at last, they relent. Call your friends at Story of the Year and give them the good news - they're gonna be stars again! But hurry, those dudes are probably playing Russian Roulette as we speak.



$20.00 baby!

4.) Find a record executive. Kill them.
-You know, in case you're ugly or disabled.



Forget what I just said.

5.) Become Governor of New Jersey.
-I admit, this is kind of a long-term plan. You may have to work your way up through city councils and crap like that. You may even have to bang a hooker or ten. But if you claim to LOVE music as much as you do, and if you swear that Between the Heart and the Synapse got you through a "tough time", you have no choice but to complete this scheme.
OK, so let's say you've made it to the governor's mansion. You have an ugly wife, a hot mistress and two kids in boarding school. Now it's time to unleash your evil might on your home state's smelly band masses. First order of business: Your Deputy Governor is whoever owns Vintage Vinyl. Second: Force every young man into a relationship that he can neither handle nor consummate. Third: Teach these young men how to play the bass. Fourth: Covertly fly a bunch of illegal immigrants into the state that know how to play a synthesizer. Five: Governor's Records is born!
You've done it. It's like the Matrix except the only thing you're breeding is indifference and the only thing you're feeding is a machine that doesn't even run anymore! Be proud.

Moral of the story: nobody can make you buy records, either digitally or as one of those actual disc thingys. Especially now that you've read this, because there are SO MANY ways to help out. Pick one. Do your duty. haha DOOTY.
Tags: cant keep up, blake, blog, article
Can't Keep Up #2
Can't Keep Up is a weekly article/not-an-article about what it's like to be a music fan in this weird era (and by weird I mean, "ewww.") You may disagree with the stupidity and bad grammar, but you can't deny the fact that NONE of us ever have any idea what is really going on out there. Nudity: Recommended!

Can't Keep Up #2: It Looks like Rain. And Overdoses. And sitting next to fat people on planes.

As it's now 2011, I thought it would be pertinent to discuss the new year's musical forecast by initiating a gin-soaked (kidding!) analysis based mostly in heavily researched FACT. However, I do admit that most of this is worthless because another sign of the pop-apocalypse has been discovered (I'm looking at you, E!'s Married To Rock).

OR, for those of you educated in a fine American public school, here's a pretty picture!





Trend: John Mayer will somehow continue to be a rich person.

Does this song not exist?



I mean, the guy made a great Funny or Die video a few years ago that makes me think my disdain is exactly what he wants. But he also dated Jennifer Aniston - who is very funny on Friends, by the way. What happens with Ross and Rachel? On second thought, don't tell me. But as this is America, and we forgive people for anything ranging from this to this - I guess I do understand. Mr. Mayer's past offenses on our aural senses (possible rap lyric alert!) is cool because he joined a jazz band. Makes sense. Also, Charles Manson just released a critically acclaimed record.



Mother Nature's body is a wonderland. But Sharon Tate's is NOT.

Trend: You will call something or someone "hipster." The "hipster-ness" of the person or thing will be debated ad nauseam. Tumblr accounts will choose sides, the pedophile who runs www.isanyoneup.com will post some boobs. And then he'll post a dick.

This is my preemptive strike, because this discussion of dimwittedness has dried up more than the desert in July. (You thought I was going to say something gross about your mother's vagina - but I didn't!) Maybe it's better if we all just admit to being at least partly hipster. When did it become bad to be hip? Do we really want to be un-hip? No. We all want to be on the front lines of cool, and if that means wearing eyeglasses without lenses or not eating meat because it may or may not be a felony, then so be it. (I read somewhere that the girl from Lights eats Moose, so there's that!)

But really, it's a simple matter of ownership. Only those we like can like what we like. The Internet has turned us into segregationist assholes because every website is for ONE type of person. Sorry, racist! Unless there's no password (Call Buysoap/Punk Walker for theirs), it's all kosher and we are all allowed. So embrace your hipster-ness fully this year - at the very least so none of us have to read your inane debates ever again.



You and your friends.

Trend:Your favorite band will release a new album. It will suck, but you will love it regardless.

I don't know what it is that makes us stick to bands like abusive (but rich!) parents. Actually I do, it's because we don't buy records anymore except when our FAVORITE bands release something. And we do so blindly. And then, after somehow forking over all 11 bucks of our dwindling pizza delivery fortune, we're supposed to accept that, what, no, it can't be, Thrice made a bad record??? They've lost all touch with humanity and are clearly huffing paint in a garage? Nope, not true - it can't be. Push that shit inside! Be a (wo)man. Act like you do when your parents locked you in that broom closet - internalize it and maybe become a wizard. You picked Thrice - they are your band. It's too late to go back now. Plus, that Artist in the Ambulance tattoo isn't going anywhere.



Better investment.

Trend: Swing will be the next genre to experience a "rebirth."

Last year cupcakes were big, whiny bands somehow did something NEW by not doing anything new whatsoever and 3-D movies finally gave us what we've wanted for so long - an old people-free theater experience. Those things defined our 2010 pop culture world, and all of them have happened before. Mildly Related: when did everyone become a "graphic designer"?

Nothing new ever is. And Swing just makes sense. We've made it to 2011 - who thought that, after y2k and That Gaza Strip Stuff, we'd still be around? It's time to celebrate, to kick up our heels and play lots and lots of tuba. Tuba players, it's finally your time again. This also makes sense because 88% of tuba players are fat and now they, ready or not, are the majority. The USA is just a bunch of tuba players. And what's cuter than seeing a person with neck tats and a pierced temple wearing a bowtie?



2012's biggest trend.

Trend: Buzznet...?

Forgive me, but I do not understand this company, or whatever they are. They are like the shotgun shell of Internet entities - just spread your weird pellets everywhere and hope something blows a face off. Truthfully, two of my favorite sites that aren't this one are owned by this company of disorganized nerds (Videogum and The Superficial) - and I fully expect them to purchase my third favorite site, www.LOTSOFPORN.com, within the coming weeks. Because there seems to be no rhyme or reason to their awkward empire, other than, of course, the fact that they make money. Which in itself is not a bad thing, we all want to make money. But is there any sort of brand identity to these people? Even Martha Stewart thinks they have no shame! What does it even mean to be a Buzznet site? In my experience, it means absolutely nothing at all whatsoever. Except that the ads on this site are somehow even worse/less-targeted now.

I'm sure the company will continue to grow, continue to make more WTF purchases than Rise Records (topical!) and continue to impact none of its users'/sites' lives in anyway possible. Which maybe is for the best, but if I ran a company that was successful, I'd like to feel like I at least make a positive difference somehow. Anyways, good for them - changing the world in the same way that Lex Luthor does, except in an even faker way.



Buzznet's CEO

Well that's it. Now you're prepared for 2011. I can't wait to look back on this blog next December from the comfort of my hospital bed (just preparing for the worst!) and see how right I was.

Happy 2011.
Tags: cant keep up, article, blake, blog
Can't Keep Up #1
Can't Keep Up is a weekly article/not-an-article about what it's like to be a music fan in this weird era (and by weird I mean, "ewww.") You may disagree with the stupidity and bad grammar, but you can't deny the fact that NONE of us ever have any idea what is really going on out there. Also, Pizza may be involved.

Can't Keep Up #1: End of the Year? More Like End My Life! As in, ahem, Suicide.

Even though music is usually a metaphor, there has never, ever, ever, ever been a metaphor that describes us music fans. Until now. And that metaphor (or simile, right nerds?) is kind of like that cartoon of a fish getting eaten by a fish that's getting eaten by a fish. Which, I think, was originally a metaphor for Universal Health Care? I don't know; write your congressperson.



Pictured (L to R): mht, the Sports Forum, Smash Adams, the violinist from Yellowcard

And at no time does music make us wish for sweet, sweet death more than at the end of each year. As I slurp down list after list of songs, albums, porn parodies and parental text messages, I become overwhelmed to the point of almost ALMOST turning off my computer and talking with a real person. (Anti-social jokes are still funny, promise. Just ask this guy.)



Self-Portrait by Blake Solomon

As one of those people obligated to create a list - because I definitely am Important and, according to a book I just read, have a huge dong - I can exclusively reveal that the whole thing is a chore that's daunting and silly. (For something else that's both daunting and silly, please watch Inception.) ANYWAYS we scroll down, reading weird band name after F*$*NG STUPID weird band name, all the while telling ourselves, "Oh yeah, I'll Wikipedia them later. Also, shower soon-ish." But we won't, and for good reason. You've heard every good album you're going to hear this year. There are no diamonds in the rough. There are only disappointments - like prom and most National Inquirer cover stories.



Committed dual suicide shortly after this photo was taken. P.S. Rad ferris wheel!

At least that's what I always tell myself, if only to quiet the despair I feel every time I'm tricked into reading a Village Voice article. So before you go thinking, "Man, I missed a lot this year," remember that you didn't. (Unless you did miss a lot, then everything I've said is moot and also I hate you). You got what you wanted to get and everyone else pushing crap on you is probably dumb (and definitely on at least one drug.) And the only thing worse than getting down on yourself because you missed that SUREFIRE Anal Bum Cover 7" is actually hearing that Anal Bum Cover 7". I heard it - 3/10.

Be happy with your choices, and don't feel bad if you Can't Keep Up.
Tags: cant keep up, blake, blog, article
xmas
It's Christmas Eve. And I have to say, there's a lot that feels right about my life right now. It's not a miracle, but it sure is cool.

Happiness and health to you in the coming months.




BLAKE
Tags: blake, blog, holiday
give
If you had a website called

www.interneat.com (a site that doesn't exist, but should), what would you populate it with? What kind of content?

I want to buy this url - don't steal it from me. I just think it's crazy that it isn't in use yet. great puns need to be used!

merry xmas

BLAKE
Tags: blake, blog
12734
As of right now, I have completed my goal to listen to every song (or delete the ones I refuse to play) in my iTunes. What was the last song on the list that just three months ago numbered almost 1500 songs? I'm glad you asked! It was "Bankhead" by T.I. featuring P$C and Yung Dro. Not exactly my favorite song, but I do find it fitting that it was by Atlanta's own T.I.

Lots of music was deleted. Lots of songs were remembered fondly. It's been a nice little experiment. I've definitely enjoyed catching up with some old artists - but it was also educational. It was kind of like a blueprint of how my tastes have changed. Lots of stuff I used to think I loved is now gone.

I really feel accomplished. Which is either sad or great, depending who you ask.

Also, it's 3:34 and I am exhausted. Writing about video games is hard.

Now back to my planned blog silence

BLAKE
Tags: blake, blog, itunes, victory