| | | | |
| --- | --- | --- | --- |
| 's Blog | | | | |
thisquiet's Blog

One.
The music. Flowing throughout my body. It hypnotizes me. It consumes all that I am, and all that I aspire to be. You noticed this the first time we met. I didn't know what to make of this, as it had never happened to me before. I heard the crickets singing their songs of the night. Too delicate of a sound to hear clearly during the day. If there had been any other sound, I'm sure it would have blocked it out. We were at the park drinking, but that wasn't why we went. We wanted to get away, and you understood what drove me there. You understood how badly I wanted to be anywhere else in the world. How badly I wanted to be with someone, even if it wasn't specifically you just yet. We talked until the sun came up and I found myself wishing I could fast forward through the day so it would be night again, and we could have another one of our nightly encounters at the park near my house. It wasn't too far from yours, but far enough that it was much more of an effort for you. I didn't want you to get the wrong idea about these nightly meetings, and you never did. I was grateful for that.

You were mysterious and clumsy, and grew on me quicker than I had anticipated. We would spend whole nights at your house, drawing and watching movies. Listening to music. You fell in love with every artists I introduced you to. I enjoyed showing you new things, and hearing your stories. You taught me how to crochet. I was terrible at it at first, but you kept telling me I was getting the hang of it. I'd tell you that your drawings were wonderful, and you'd disagree, but accept the compliment anyway. Sometimes we wouldn't talk for hours. Just sit there and listen to the music, watch a little TV, and keep with our drawing or crocheting. I started making a purse, but I never finished. I wonder what you did with that. Maybe you threw it away. I wouldn't blame you if you did.

Every once in a while, you'd become consumed with anger over something really small. It was the one quality I didn't love about you. I never told you this. You'd mention how I probably hated you for other things you did, the drugs being one of them. I didn't mind. I understood it all too well to hate you for it. You had your reasons, and they were never because you felt like you needed it to stay alive. You didn't do it that often, and it was never around me. We weren't dating. I never complained. In all honesty, I don't know if I would have wanted that. The anger issue was something that I thought you'd never be able to control. You proved me wrong by starting to calm down about a lot of things, but it was more the fact that you needed to control it at all. It was the fact that if one day, you lost the control you had over it and lashed out. Whether it be at me or a random stranger we met on the street, I couldn't take the not knowing. The waiting. The waiting was definitely the worst part. I had the feeling in the pit of my stomach that it was coming. It never did. Did it ever happen after I left? Was it because I left? I don't know if I meant all that much to trigger such an act. I don't know if I want that responsibility.

There are days when I wonder why I'm wondering about these things concerning you. It was a brief period in my life. I never loved you. I knew from the beginning I could never love you, but I never told you that. Would it have broken your heart? I don't want to know anymore.
Miscommunication
is probably one of the most annoying things ever. Saying something and then having to explain it, and then the person still not getting it, and having to explain it again? Then when you decide that it's a waste of your time to explain it and just ignore it and/or evade an explanation, they get irritated with you for "not being clear" even though they're the ones that "just aren't getting it". Let it go.
The Art Of Mixtape Making
I recently made a mixtape or two for "someone special", and it got me thinking about how many mixes I've seen that were just carelessly thrown together with songs they thought the other person would like, but not really understanding the meaning behind most (all?) of them, and they rarely flow like that. A ridiculous amount of thought go into my mixes, and even if the recipient doesn't enjoy absolutely every song on it, it still comes from the heart and means that much more. But it's not only about the music. The package it comes in is just as important. We live in an age now where it's incredibly easy to whip up something on the computer, hit "print", stick it on the tape and be done with it. NO. NO. NO. Never will I ever use a computer generated image to express my feelings for someone, ever. Even if it's something corny and "cliche", little hearts everywhere, a smilie face, heart-dotted i's and j's, HAND DRAW IT. It's cute, and shows you put (at least a little) effort into it. This site is kind of great too.


Also, I'm aware that it's 2008 and you kids would much rather throw a playlist onto your ipod and think it's cute, but mix tapes on cassettes will always be the more romantic gesture.
Latin Goes Ska (With The Skatalites & Los Pinguos)
Woke up in the morning, realized I had another 3 hours to wake up... and stayed awake and posted on AP until it was time to leave. I was exhausted. Walked out my door... realized I was about to see one of the greatest ska bands in the world, alone. Called a few people up and found someone to come! So we headed to Brooklyn, and on the bridge over there, there was a terrible accident. Guy's car (about 4 cars in front of us) was totalled. He cut someone off, and the car he cut off slammed into the back of him and spun around on the bridge about 2 full times. It was crazy. We carefully continued into Brooklyn after that... after the shock wore off, we hopped on the train, and made our way to Central Park. On the way to Summerstage, there was this band playing at this other stage within the park, Neon Swing. They were pretty awesome. It was like... ska fusion swing. Awesome. So we get to Summerstage, and it's pouring... pouring... lightning... raining a little... then Los Pinguos went on. They were brilliant, and played to the weather with some rainy day songs. All spanish music, from Argentina! They were absolutely great. Skatalites were next... played Occupation and Guns of Navarrone, which absolutely blew me away. Played the rest of their tunes, and went out with a bang. It was amazing. Taj was up next, but didn't seem.. completely there the whole time. He was great, and put on a great show, but I expected a little more after seeing the Skatalites' set I suppose. After the show, I stuck around for a little and got to talk to Cedric (sax - skatalites), who asked me, "You know you're gorgeous, baby, right?" Hahah, tried to get a picture with him but he wouldn't stop looking, and then I started cracking up when he kept complimenting me (Yeah, I'm a retard), and when he finally turned to smile for the camera, I was about to burst out into laughter again. He was really cool, but they were in a hurry so the conversation didn't last long. But Fidel Castro... spoke to him for about 20 minutes. He told me about Jamaica and his house there, and the land (and Jesus), and then his house in Long Island, and how he's danced for really important/famous people before. He was wonderful during the show too, with the craziest moves! Haha, then I ended up running into him a few tmes after that, and he kept saying hello and threw out his fist for one of those "pound it" things, which I haven't seen anyone do in years hahaha. He's a really interesting guy to talk to, and I wish I had more time to listen to what he had to say. Took the train back to Brooklyn, dropped my friend off, and then got home. Nothing too interesting like last time haha, but the show... undoubtedly the best show I've seen yet. If you ever get a chance to see the Skatalites, you better.. let me know so I can come hahah. Pictures & Video!


Los Pinguos:

Skatalites:

Skatalites AND Taj Mahal:
Amazing... amazing day.
Tags: Skatalites, Taj Mahal, Los Pinguos, Summerstage
Long Island, IATA, & Andrew Have My Heart
Planning to go meet Andrew in Long Island in about 12 hours, I tried to get some sleep. Didn't happen. 8 AM drive to Brooklyn, two hours on trains to get to Long Island, and about 20 minutes waiting for Andrew to find me at the train station. We first tried to find the park where IATA was supposed to play later on in the day. That didn't happen either... for a while. We got lost just trying to get to the street that it's on... which is the street we were on in the first place. SERIOUSLY KIDS, WTF? Called my cousin, made her do her mapquest magic, and got back on track. So, we're on the road, but, where's 880 Lido Blvd? 115... 90... 775? What? We passed it. Asked "hot chick" at 630 Lido Blvd... she didn't know. Useless. Went inside and asked "ugly old management"... of course they knew! 3 lights down, make a right, and park sweet park. So sweet. We find the park. But... we're hungry. We go get the best pizza I have ever eaten in my life. Of course it makes Andrew a little sick and gives me a headache (yes, really), but it was delicious nonetheless. We rock out to some NUFAN and IATA, stop at Walgreens (by force of aggressive NY driving!) for the ATM, and before we know it, we're in the park. But... where is everybody? We knock on the door of the administration building. No one's home. A lady drives up in a jeep, points us in a completely wrong direction, so we go chill there and meet two pretty cool girls who I still don't know their names because I'm a moron. We were waiting in the wrong spot. So we go chill on the playground in the park, took a cute video, gave the finger to Chris and Garrett, and discussed love, life, and how much of a blissfully happy klutz I am. We head to the campground. Wait. Wait some more. Wait some more. 3 bands play. Did not care much for any of them, but the last one (Brook Somethin Or Otha) was alright in my book. Talked to Vinnie a little bit. Took some pictures of ourselves (Yeeeeaahhh!), and then IATA came on. Amazing set. Amazing. Played a song I did not know first. Then, Clean Up. Tried to get a video, but stupid people were in the stupid way. It was wonderful. Acoustic Vinnie in LI... what more could a girl ask for? Symphony... I Took A Beating.. Brooklyn Dodgers (absolutely breathtaking), and a new song that I couldn't quite catch the name of, but once I remember... I'll let you know. Mrs. Green, perhaps? Probably not. Anyway. Wonderful set. Wonderful day. An even more wonderful night. Said goodbye to Vinnie, got a hug, introduced Andrew who practically loaned himself out for sexual favors (Just kidding, but really, the set was just so good), and went on our merry way. The rest of the night for me went something like this: Got on the train. Transferred at Jamaica. Followed the wrong Q. Got on the right Q. Was told to get off the right Q for a fucking hour for.. what? Along with a million other sweaty... tired... hungry.. and angry New Yorkers. Q train comes back, get on train. When the doors opened... the nicest man pushed me onto the train, so I could get on it first and not get pushed by all of the aforementioned angry New Yorkers. It was really sweet, he was a cool dude, and I thanked him before plopping my butt down on the first seat I could find. The train didn't move for about another 20-30 minutes. It sucked. The doors kept opening... the conductors kept talking to each other and everyone was angry and laughing and insane. Finally, we took off. Walked back to my grandparent's house in Brooklyn at 1AM. Awesome. And then had trouble uploading the IATA videos from the show.. but eventually succeeded. All in all, it was a pretty amazing day. Definitely had a lot of fun with everything, and am looking forward to once again eating the best pizza in the world with amazing APers. <3

2/3 Videos from the IATA set:



Now... I was going to just post all of the pictures in here, but honestly, there's too many. Here's a few, and here's the photobucket link to the rest of them: IATA/LI/Andrew<3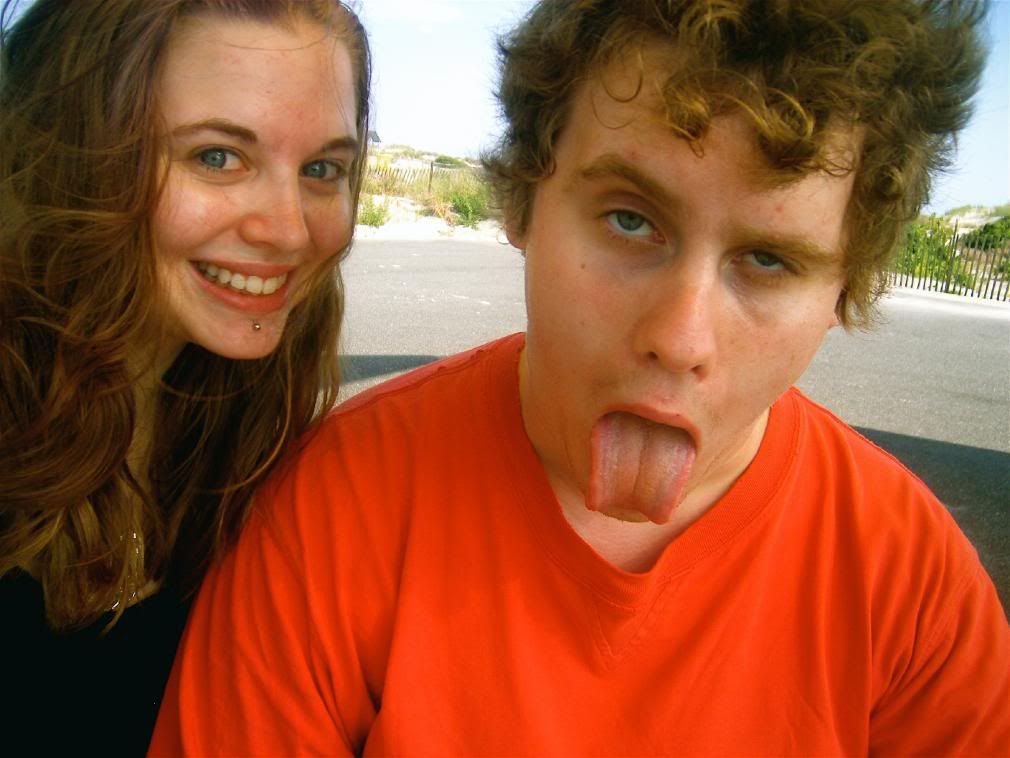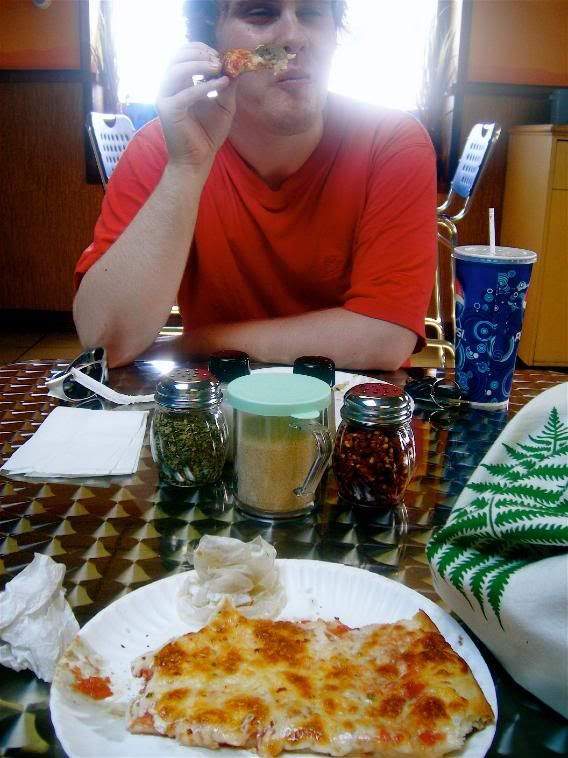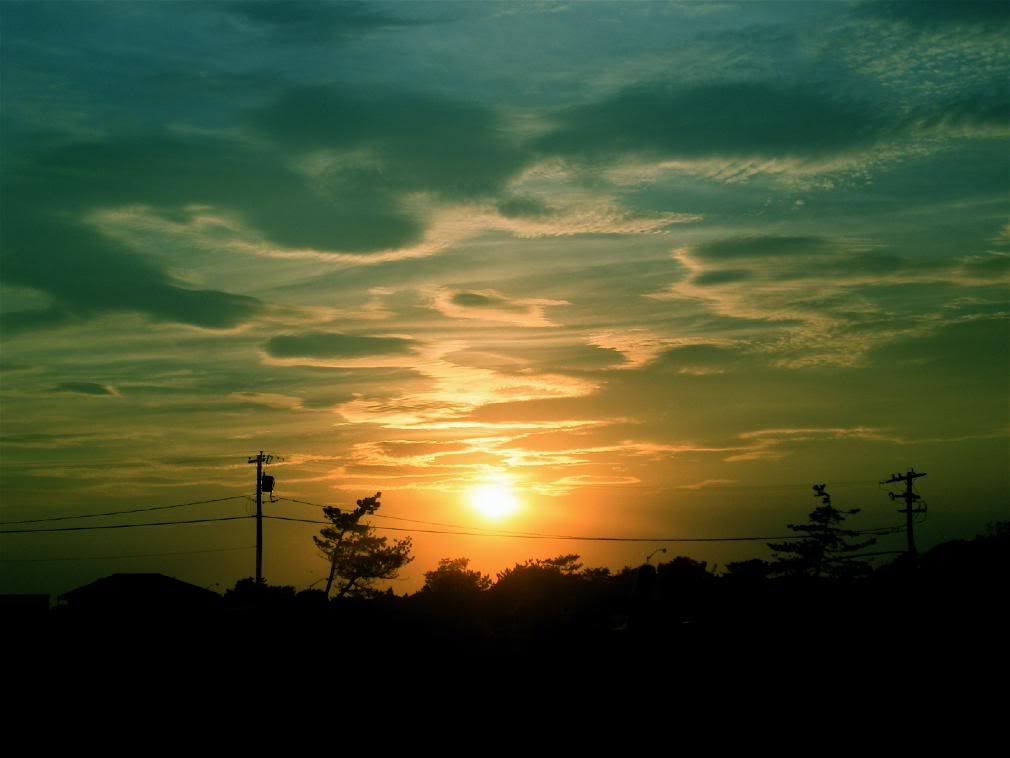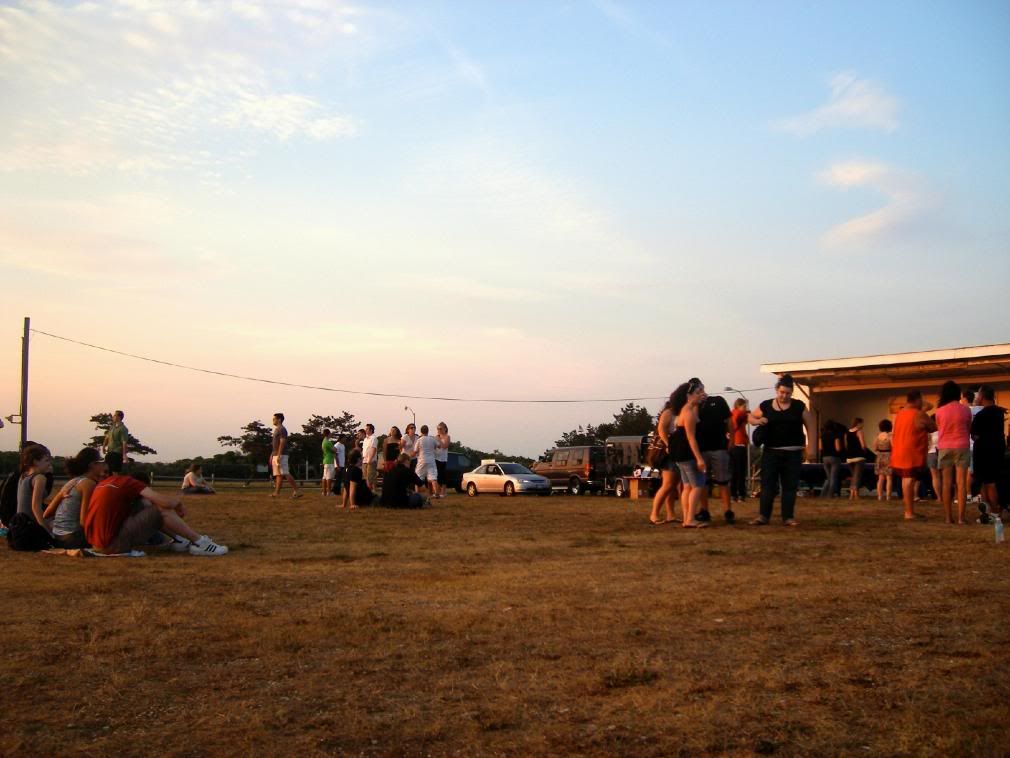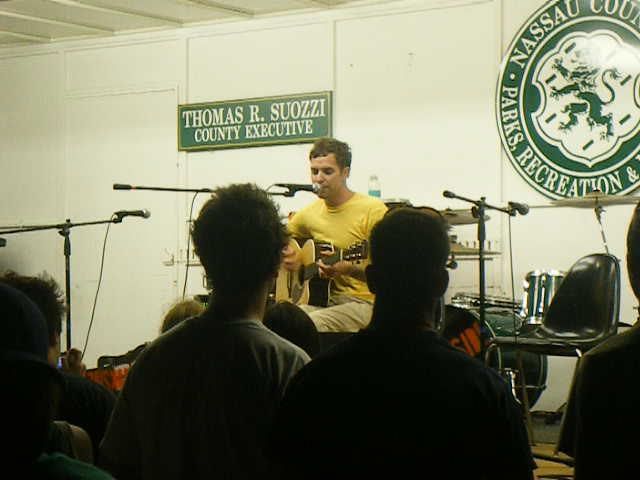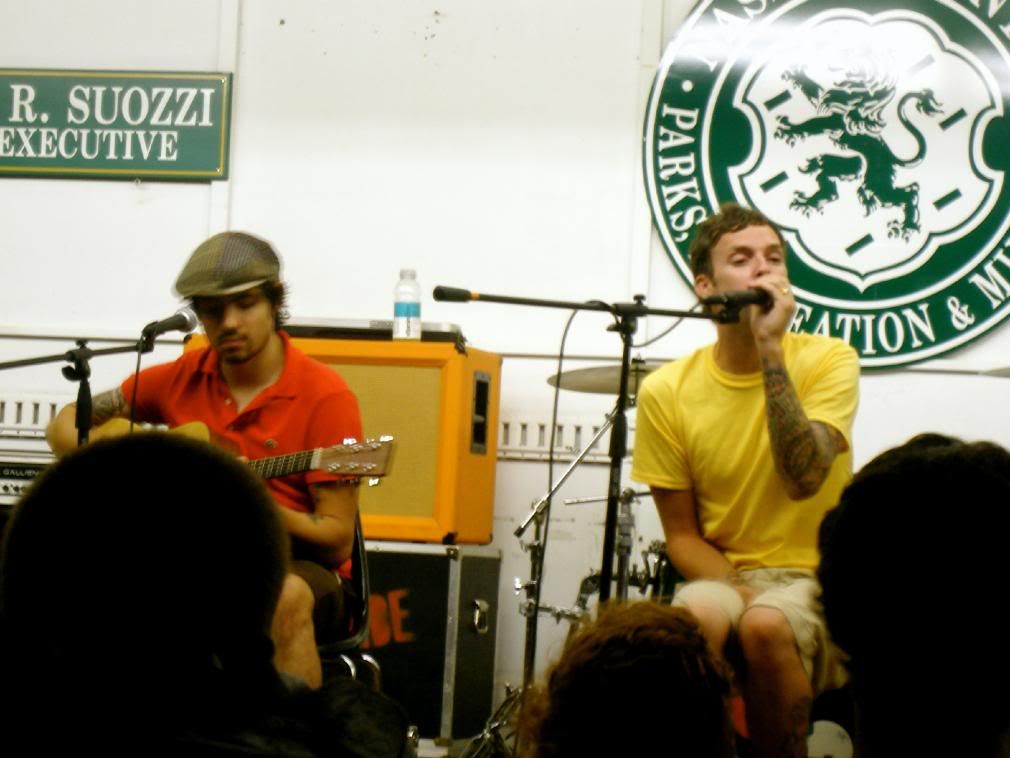 Tags: IATA, AP, PIZZA, LONG ISLAND