| | | | |
| --- | --- | --- | --- |
| 's Blog | | | | |
You Never Heard of a Mind as Perverted as Mine

Poking My Head Out
Surprised (well, not quite) with how little I've posted on AP or even used the site in comparison to a couple years back. Has life really gotten that much better? Hahaha.

Looks like not many others still blog on here, either. Oh.
Tags:
blog-worthy?
Fuck, I love this show.
And its insanely detail-oriented fans. Well, when they're not dry-humping the ground Harmon walks on.


Tags:
Community
Mid-Year list 2012, because, sure, why not?
Top 10:

1. John Mayer - Born & Raised
2. The Menzingers - On the Impossible Past
3. Nada Surf - The Stars are Indifferent to Astronomy
4. The Rocketboys - Build Anyway
5. River City Extension - Don't Let the Sun Go Down on Your Anger
6. Motion City Soundtrack - Go (fuck the hate this got)
7. Regina Spektor - What We Saw From the Cheap Seats
8. fun. - Some Nights (yeah, me too)
9. Keane - Strangeland
10. The All-American Rejects - Kids in the Street

HM:

Bruce Springsteen - Wrecking Ball
Craig Finn - Clear Heart Full Eyes
Every Time I Die - Ex-Lives
Foxy Shazam - The Church of Rock & Roll
mewithoutYou - Ten Stories

Still to Come:

Anberlin - Vital
Anchor & Braille - The Quiet Life
Band of Horses - TBA
Big Boi - Vicious Lies & Dangerous Rumors
Circa Survive - Violent Waves
Conditions - TBA
Deftones - TBA
Frank Ocean - Channel Orange
The Gaslight Anthem - Handwritten
Green Day - ĦUno!
Green Day - ĦDos!
Nas - Life is Good
The Reign of Kindo - TBA
Titus Andronicus - TBA
Yellowcard - Southern Air

...amongst numerous others.


Common Sense Right Here
Copied from someone else's facebook status.



Quote:

Only saying and/or thinking good things about someone after their death is a NORMAL HEALTHY RESPONSE. It's actually a tool our brains use to keep us from feeling guilty about something we had no power over. We need that. Every time a celebrity dies some of you care and some of you don't. That's fine, but some of you feel the need to bash the people who do care. Stop it. Sometimes people need to mourn even if they didn't know someone. Judging people in mourning is ugly. If you don't understand, post an unrelated meme or statement about how your day went. Right now I think it's Mufasa explaining your hometown region or college campus to Simba.


So, yeah. You should probably think of that next time you want to give someone else shit for "bandwagoning" on paying respect to someone (a celebrity, namely) who died.
My EOTY List For 2011... During 2012. Whoops!
Sorry this took me a moment more than the rest of you. Finals, friends, family, yeah yeah no excuse. Guess I should post this anyway so that it'll have been for something, haha. I mean, this has to be the only time my blog goes even somewhat in depth. Hope everybody has a fantastic 2012. Oh, and you're more than welcome to friend or follow me. I'm not that fascinating, but... go nuts!

Officially getting the EOTY list over with in T-Minus... NOW!

Let's Pretend This Isn't Unnecessarily Long: The Top 50 of 2011

50. Weaver at the Loom - Before Then, Was Now
49. All Get Out - The Season
48. Chuck Ragan - Covering Ground
47. Radiohead - The King of Limbs
46. This Love - At War
45. The Wonder Years - Suburbia I've Given You All And Now I'm Nothing
44. Thursday - No Devolucion
43. Deas Vail - Deas Vail
42. Dan Andriano in the Emergency Room - Hurricane Season
41. Florence & The Machine - Ceremonials

40. Wale - Ambition
39. The Horrible Crowes - Elsie
38. The Decemberists - The King is Dead
37. Mark Rose - Wonderful Trouble
36. Augustana - Augustana
35. Jonathan Jones - Community Group
34. Terius Nash - 1977
33. R.E.M. - Collapse Into Now
32. Marianas Trench - Ever After
31. Laura Stevenson & The Cans - Sit Resist

30. J. Cole - Cole World: The Sideline Story
29. Title Fight - Shed
28. I Am the Avalanche - Avalanche United
27. Candy Hearts - Everything's Amazing & Nobody's Happy
26. Kevin Devine - Between the Concrete & Clouds
25. Ryan Adams - Ashes & Fire
24. Bomb the Music Industry! - Vacation
23. Thrice - Major/Minor
22. The Civil Wars - Barton Hollow
21. Red City Radio - The Dangers of Standing Still

20. Jack's Mannequin - People & Things
19. Drake - Take Care
18. Banner Pilot - Heart Beats Pacific
17. Charlie Simpson - Young Pilgrim
16. Death Cab For Cutie - Codes & Keys
15. Bayside - Killing Time
14. Moving Mountains - Waves
13. Polar Bear Club - Clash Battle Guilt Pride
12. Transit - Listen and Forgive
11. Yellowcard - When You're Through Thinking, Say Yes

10. Iron & Wine - Kiss Each Other Clean


9. Coldplay - Mylo Xyloto

8. Eisley - The Valley
7. blink-182 - Neighborhoods
6. The Damnwells - No One Listens to the Band Anymore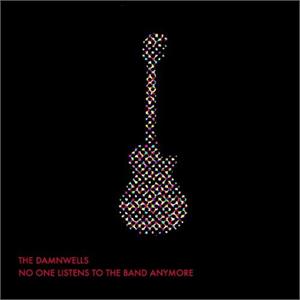 5. Pianos Become the Teeth - The Lack Long After


4. Noel Gallagher's High Flying Birds - Noel Gallagher's High Flying Birds
3. Saves The Day - Daybreak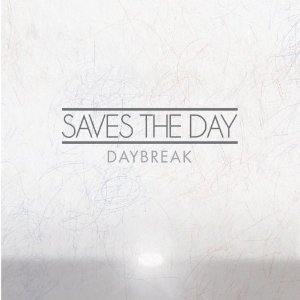 2. Foo Fighters - Wasting Light
1. City & Colour - Little Hell






Honorable Mentions : They Were Close. Maybe TOO Close

Adele - 21
Angels & Airwaves - Love Part II
Architecture in Helsinki - Moment Bends
Butch Walker and the Black Widows - The Spade
Childish Gambino - Camp
Cold War Kids - Mine is Yours
Common - The Dreamer/The Believer
The Dangerous Summer - War Paint
Destroy Rebuild Until God Shows - D.R.U.G.S.
Drive-By Truckers - Go-Go Boots
Face to Face - Laugh Now, Laugh Later
Fountains of Wayne - Sky Full of Holes
Frank Turner - England, Keep My Bones
Funeral for a Friend - Welcome Home Armageddon
Gavin DeGraw - Sweeter
The Get Up Kids - There Are Rules
Hailey, It Happens - Aurora
The Hotel Year - It Never Goes Out
Incubus - If Not Now, When?
Jeremy Larson - They Reappear
Joyce Manor - Joyce Manor
Kendrick Lamar - Section.80
Living With Lions - Holy Shit
Man Overboard - Man Overboard
Manchester Orchestra - Simple Math
Maniac - Mania
MUTEMATH - Odd Soul
O'Brother - Garden Window
Okkervil River - I Am Very Far
Owen - Ghost Town
Patrick Stump - Soul Punk
The Pains of Being Pure at Heart - Belong
Raekwon - Shaolin vs. Wu-Tang
Red Hot Chili Peppers - I'm With You
The Roots - Undun
Royce Da 5'9" - Success is Certain
Sleeping With Sirens - Let's Cheers to This
The Sounds - Something to Die For
Spraynard - Funtitled
States - Room to Run
The Strokes - Angles
The Swellers - Good For Me
Talib Kweli - Gutter Rainbows
Theophilus London - Timez Are Weird These Days
This is Hell - Black Mass
This Time Next Year - Drop Out of Life
The Throne - Watch the Throne
The Vaccines - What Did You Expect From The Vaccines
We Were Promised Jetpacks - In the Pit of the Stomach
William Fitzsimmons - Gold in the Shadow



Small Packages (I'm Above the Obvious Double Entendre Here): Top 10 EP's of 2011

10. Broadway Calls - Toxic Kids
9. Ghost Thrower - Get Miserable
8. Theophilus London - Lovers Holiday
7. Daytrader - Last Days of Rome
6. Less Than Jake - Greetings From Less Than Jake
5. Cartel - In Stereo
4. Sleeping At Last - Yearbook Series
3. Childish Gambino - EP
2. Gallows - Death is Birth
1. The Republic of Wolves - Cartographer



Favorite Songs of 2011: The Top Traxxx

Augustana - Shot in the Dark
Bad Meets Evil - Welcome 2 Hell
Bayside - The Wrong Way
blink-182 - Kaleidoscope
Bomb the Music Industry! - Can't Complain
Charlie Simpson - Parachutes
Childish Gambino - Freaks and Geeks
City and Colour - Grand Optimist
Coldplay - Us Against the World
Common - Gold
The Damnwells - She Goes Around
Dan Adriano in the Emergency Room - It's Gonna Rain All Day
Death Cab For Cutie - Unobstructed Views
The Decemberists - Dear Avery
Drake - Marvin's Room
Eisley - Smarter
Florence and the Machine - All This and Heaven Too
Foo Fighters - Walk
Four Year Strong - Heaven Wasn't Built to Hold Me
Gallows - Mondo Chaos
The Horrible Crowes - Ladykiller
I Am the Avalanche - Dead Friends
Iron and Wine - Godless Brother in Love
J. Cole - Lost Ones
Jack's Mannequin - People, Running
Kevin Devine - 11-17
Laura Stevenson and The Cans - Peachy
Manchester Orchestra - Virgin
Marianas Trench - Desperate Measures
Moving Mountains - Tired Tiger
Nas - Nasty
Noel Gallagher's High Flying Birds - If I Had a Gun...
O'Brother - Lay Down
Panic! at the Disco feat. fun. - C'mon
Pianos Become the Teeth - Liquid Courage
Polar Bear Club - Bottled Wind
Radiohead - Codex
Red City Radio - Two For Flinching
The Republic of Wolves - The Dead Men Stood Together
The Roots feat. Big K.R.I.I & Dice Raw - Make My
Ryan Adams - Lucky Now
Saves the Day - Undress Me
Simple Plan - Loser of the Year
The Sounds - Won't Let Them Tear Us Apart
The Swellers - Nothing More to Me
Thrice - Words in the Water
Title Fight - 27
Transit - All Your Heart
The Wonder Years - You Made Me Want to Be a Saint
Yellowcard - See Me Smile



Son, I Am Disappoint: The Biggest Letdowns of 2011

10. Cobra Skulls - Agitations



9. Lydia - Paint it Golden



8. Set Your Goals - Burning at Both Ends



7. Explosions in the Sky - Take Care, Take Care, Take Care



6. MUTEMATH - Odd Soul



5. Arctic Monkeys - Suck it and See



4. Simple Plan - Get Your Heart On!



3. Butch Walker and the Black Widows - The Spade



2. Panic! at the Disco - Vices & Virtues



1. New Found Glory - Radiosurgery



You Dun Goofed: Worst Albums of 2011

10. Unwritten Law - Swan
9. Battles - Gloss Drop
8. NeverShoutNever - Time Travel
7. Beady Eye - Different Gear, Still Speeding
6. Rise Against - Endgame
5. Kelly Clarkson - Stronger
4. Stay - American Cherry Bomb
3. Owl City - All Things Bright & Beautiful
2. Mayday Parade - Mayday Parade
1. A Skylit Drive - Identity on Fire

Heart-Wrenching Breakups

10. Silverchair
9. InnerPartySystem
8. R.E.M.
7. Rilo Kiley
6. The Graduate
5. Rx Bandits
4. Thursday
3. Alexisonfire
2. The White Stripes
1. Valencia

Honorable Mentions:

1. You, Me & Everyone We Know. They might as well be broken up. Ben Liebsch, go fuck yourself.

Best Shows of 2011: Live From WhoSaidThat?'s Blog

10. Panic! at the Disco w/ Foxy Shazam & fun. - House of Blues, May 22
9. The Damnwells w/ Apex Manor & Harper Blynn - T.T. the Bear's, March 23
8. The National w/ Yo La Tengo & Wye Oak - Bank of America Pavillion, September 9
7. Deftones w/ Dillinger Escape Plan - House of Blues, May 9
6. Thrice w/ La Dispute, Moving Mountains & O'Brother - The Royale, October 18
5. City & Colour w/ Hacienda - House of Blues, December 2
4. Saves the Day & Bayside w/ Transit & I Am the Avalance - The Royale, October 8
3. The Throne - TD Banknorth Garden, November 21
2. Jimmy Eat World w/ Civil Twilight - The Palladium, June 3
1. blink-182 w/ My Chemical Romance and Manchester Orchestra - Comcast Center - August 9

Honorable Mentions:

Fake Problems w/ Murder By Death - The Middle East (Downstairs), March 5
Rise Against w/ Bad Religion & Four Year Strong - House of Blues, April 30
Valencia w/ Conditions & NGHBRS - Brighton Music Hall, August 6

Best Music Videos of 2011

10. Yellowcard - Hang You Up


9. New Found Glory - Radiosurgery


8. Lupe Fiasco feat. Skylar Grey - Words I Never Said


7. Thursday - Magnets in a Metal Heart


6. Chromeo - When the Night Falls


5. Coldplay - Paradise


4. blink-182 - Up All Night


3. Good Charlotte - Last Night


2. Foo Fighters - Walk


1. The Throne - Otis


Best Unofficial (read: fanmade. Ugh.) Music Video:



Band of the Year

The Boston Bruins

Best TV Shows of 2011: Hereby Declared a Chelsea and Whitney Free Zone

10a. The Big Bang Theory - Season Four




No doubt some of you guys may hate me after leaving this on the list. But it's because of some of the flaws and a couple too many filler episodes of this season that it's ranked even this low. On the other hand, this season threw me in for some nice surprises as well. For every ounce of love I had lost for Raj (that dude can only go so long without a psychiatrist for his issues speaking to women), I saw myself enjoying Howard of all people by the gallon. I eventually learned to tolerate - and appreciate - Sheldon's deadpan ladyfriend Amy Farrah Fowler, whom everyone feared was going to be the shark-jumper of the show. Really, the only recurring shitty cliche that TBBT has is that is keeps bringing me back once I swear they're losing it.

Favorite episode: The Zarnecki Incursion

10b. Greek - Season Four (Or Chapter Six)




Here is where we say farewell to Cyprus-Rhodes University, as well as ABC Family's only good original show. Greek was always a charming and often very funny college drama that never managed to take itself too seriously or insult its audience's intelligence, which is a known rarity within its subgenre. It's unfortunate that the final season couldn't be extended past ten episodes, but they managed to wrap the final season up in a way that I had doubted that they could've accomplished, give the circumstances. The series finale in particular was one that had grabbed at my heart strings. I'm definitely grateful this show existed. But you know damn well what they say about all good things.

Favorite episode: Legacy.

9. Wilfred - Season One




Initially, I wasn't too hopeful for this show. I never saw the original Australian version (does/did that air in the states anywhere?), and I can't say I ever followed Elijah Wood closely enough to form a valid opinion of him. But I had no trouble believing him as Ryan, a distraught man with a blatant void in his life, as well as the comic foil to the titular dog/man in a dog costume. One thing I especially love that I'm sure most others have touched on already is the dark aspects of the show, and how they complimented the writing and humor. One more gem for FX. Also... BUBBLES!

Favorite episode: Pride

8. Modern Family - Season Two




While it doesn't top the first season, it still great television. The characters have arguably always been the true strength of Modern Family, and it's no different this time. Personally, I love how every character is not only highly entertaining in their own right, but each has his or her own sweetness at their respective cores, yet never falls in danger of being too saccharine. Phil in particular never fails to amuse me with his goofball ways. Besides, if you ain't white, you ain't right.

Favorite episode: The Musical Man

7. 30 Rock - Season Five




Another 23 episodes worth of reasons to be grateful for the existence of Tina Fey. Rarely any less than great from start to finish, which is what the season needed to be following it's merely decent predecessor. For me, the only setback that really marred 30 Rock this season was the absence of Tracy in most of the later episodes. Yet the rest of the cast managed to deliver with ease. Also, Avery Jessup has got to be the most I've enjoyed Elizabeth Banks in ages. Stoked that the wait for the next season is nearly over.

Favorite episode: Double-Edged Sword

6. It's Always Sunny in Philadelphia - Season Seven




After a moderately disappointing sixth season, IASIP returns with not a weak episode to be found. Obviously, Fat Mac was the big change everyone was talking about, but it was the Reynolds siblings that shined the most throughout in my opinion. For the most part, some of the only times IASIP has faltered this year is due to excessive ambition (Frank's Brother is evidence of this), so it's nice to see the writers playing to their strengths. As a result, it gave us some of the show's most hysterical and batshit crazy moments in the Jersey Shore ep. Following the hijinks of these five horrible people from Philly always makes for a guaranteed three months of hilarity.

Favorite Episode: The Gang Goes to the Jersey Shore

5. Homeland - Season One




Say hello the best new show of '11. While I'm not as well-versed in thrillers like these as I could be, I still got addicted to this gripping drama from the pilot. By and large some of the best momentum, writing and acting on TV, along with very real concerns as far as national security goes. There is not a trace of justice if this show, Danes, or Lewis loses any awards to any other drama series that isn't Breaking Bad or Bryan Cranston. It's that good.

Favorite episode: Representative Brody.

4. Parks and Recreation - Season Three




Between solely this season and the one before it, as well as what I've seen of the fourth season thus far, I don't have issues saying that this is one of the more endearing and sharply written sitcoms in some time (I'm making a lot of "Best ______ since _____" type of remarks on this list, aren't I? Well, here's one more). Everything from Leslie and Ben's budding relation ship to Tom's string of get-rich-quick schemes to Pawnee's Harvest Festival being resurrected should leave me entertained years after this all aired. Looks like these gems will only continue. Awesome sauce.

Favorite episode: Road Trip

3. Community - Season Two.




Thank God for Dan Harmon. There have been so many episodes here that left me smiling ear to ear through the entire ride. Character development was at an all time high this season, which constituted plenty of surprisingly moving confessional scenes from some of the cast members. Apart from Aerodynamics in Gender (which will probably go down as Community's only less-than-stellar episode), this entire season is more than worth your time, your viewership, and, if you're willing to catch up, your money. It bums me out that this show's constantly getting the short end of the stick. It being pulled appears to be merely the first of several stages leading to its cancellation. Don't. Let. This. Happen.

Favorite episode: Paradigms of Human Memory.

2. How I Met Your Mother - Season Six




Admittedly, this is another bias pick, but this was no short of greatness on its own merits. Here is the season that got everybody to finally shut up about "WHEN WE GETTING TO THE MOTHER? HEY, IS SHE THE MOTHER? NO WAIT, IS SHE THE MOTHER?" That alone is reason enough as to why this buries the previous two. All jokes aside, Carter Bays and Craig Thomas aimed right for the heart this year. The two best examples are obviously Marshall contending with the loss of his father and Barney finally getting to know his. What's more is that the show is still completely hilarious. Like, if I'm only laughing my ass off six or seven times, it's a disappointment (The Exploding Meatball Sub, anyone?). Going through these episodes a great reminder of why this is my favorite sitcom.

Favorite episode: Last Words

1. Breaking Bad - Season Four




Yeah, I made it kind of obvious at the end of the Homeland blurb that this would be at number one, like with practically everyone else making these same lists. But I'm not sorry, because this is as incredible as it gets. Every one of the last six or so episodes left me on the edge of my seat. No joke, you're gonna need every pair of hands you can get to count the "Holy shit" moments this season has. And yes, I'm completely on board with Gus Fring pretty much being the most awesome villain on TV. Regardless of how I cliched I sound, it amazes me that Vince Gilligan manages to find more and more ways to make each season of Breaking Bad superior to one before. Good thing that there's only one more left to close out the series, because ultimately, the one and only way Breaking Bad could outdo itself AGAIN after this is if there's one more season.

Favorite episode: Face Off

Honorable Mentions

American Dad - Season Six
Chuck - Season Four
Family Guy - Season Nine
One Tree Hill - Season Eight
South Park - Season Fifteen

Shows I Need to Watch

Archer
Boardwalk Empire
Children's Hospital
Eastbound & Down
Happy Endings
Louie
Luther
Parenthood
Portlandia
Workaholics

Shows I Need to Catch Up On

The League
Mad Men
Treme

Best Movies of 2011

10. Moneyball
9. Horrible Bosses
8. Midnight in Paris
7. Hugo
6. Super 8
5. 50/50
4. Bridesmaids
3. Harry Potter and the Deathly Hallows Pt. II
2. Drive
1. Source Code

Honorable Mentions:

30 Seconds or Less
Cedar Rapids
Crazy Stupid Love
Everything Must Go
The Hangover 2
Paul
Rango
A Very Harold & Kumar 3-D Christmas
X-Men: The First Class
Win Win

Most Anticipated Albums of 2012

Anberlin
The Audition
Big Boi
Boys Like Girls
Bruce Springsteen
Circa Survive
Craig Finn - Clear Heart Full Eyes
Conditions
Converge
The Early November
Every Time I Die
Foxy Shazam - The Church of Rock & Roll
fun. - Some Nights
The Gaslight Anthem
Gatsby's American Dream
Good Old War - Come Back as Rain
Hit the Lights - Invicta
The Hold Steady
Jason Mraz
Jimmy Eat World
John Legend
John Mayer - Born and Raised
Keane
The Killers
Lucero - Women & Work
Ludacris - Ludaversal
The Menzingers
Motion City Soundtrack
Muse
Nada Surf - Stars Are Indifferent to Astronomy
Nas - Life is Good
The National
Neon Trees - Picture Show
Paramore
Pearl Jam
Phoenix
Regina Spektor - What We Saw From the Cheap Seats
The Reign of Kindo
Relient K
Rick Ross - God Forgives, I Don't
The Rocketboys
Say Anything - Anarchy, My Dear
Sherwood
Sleigh Bells - Reign of Terror
Story of the Year
T.I. - Trouble Man
Titus Andronicus
U2
We Shot the Moon
Yellowcard
A List of Thoughts. Literally.
1. I think Homeland has potential to be up there with some of my favorite shows currently. Really sucks that I don't get Showtime and have to resort to the internet, but catching up so far has been a blast. You won't find a single better drama at the moment that isn't about meth in any way.
2. I tried to enjoy The New Girl. Found very few redeeming qualities about it. Ehh, not my cup.
3. I'm really happy that the MBTA seem to finally (
FINALLY
!) be doing something with regards to their whole fare evasion epidemic. It's a fucking slap in my face to settle into a nearby seat only to notice like half a dozen of these freeloading cocksuckers skid on through the back and middle doors. On top of everything, it's simply a sad excuse to save two dollars, if even that. Having said that, I wish the MBTA wouldn't act like that's the main reason they're apparently in debt. If so, practically everyone who goes on would have to be evading. After this and the apparent fare hike, there's no excuse.
4. The other day morbid curiosity got the best of me for 33 minutes and I ended up playing that new Never Shout Never album. While I pretty much hated it, I wouldn't go as far as to say it was terrible, just nothing worthy of commendation. There might be some who'll dig it if they don't allow the fact that it's NSN cloud their judgment. Here's to the guy making more progress. Really, dude's improving.
5. Long after you're (read: I'm) a dumbass 13-year-old, it's still incredibly painful to have people stare at you (me!) after you (I!) attempt to say something funny. Not just stare, but have this wide-eyed look as though you had just done
this
. It just makes me want to wake up any fucking second now...
6. Is it weird that I enjoy Hurricane Season more than any of Alkaline Trio's last three albums? Wishful thinking wants me to say no.
7. What are everyone's most anticipated albums for 2012? Mine is either John Mayer's Born and Raised or Jimmy Eat World's next one, assuming they drop one this year.
Am I the only one NOT sick of this?
Probably.



I would honestly attribute it to the fact that it's a legitimately great song. That's what I think. As long as it doesn't suck, I won't be bothered by how "overplayed" it might be (Love The Way You live, every American Idol single, etc.). Again, is anyone else like that?
Tags:
Adele
GOLDFISH BREAD
Late pass, but wow. Wow.




Man, I sure hope there's a pretzel-flavored kind! Cannot believe Pepperidge Farm would put money into this idea and expect to get back more in return. At least I can understand what Pizza Hut were thinking when they stuffed their damn crusts with meat and cheese.
In dire need of movie recommendations
Being the pop culture nerd that I am, I never thought it would come to this. So if any of you gracious readers could give me a good word about something currently in theaters, I'd appreesh - and I never use that term! I've heard great things about both Paul and Rango (the former I'm probably gonna see with a friend later this week).

Yeah, thanks.
Tags:
Help