| | | | |
| --- | --- | --- | --- |
| 's Blog | | | | |
Inside the Mind of Drew Beringer

Yo, if you got an iPhone or iPod Touch 2.0...
you should download the beta version of AP.net's application. It's our news feed in a slick blacked out design, really nice. This is basically a "re-tweet" of what Jason wrote in his blog:

"The beta version of our new iPhone application is now available for those that want to peruse our news on your favorite Apple powered mobile devices. Very early stages of the application (very basic at the moment) - however, you can grab it here. We'll be doing a more formal launch after some testing.

If you use the app - here's some questions:

1. This is the first version so let us know what changes you would like in this version.

2. Then let us know any changes you would like done for the next version (expansion, etc.)"

Here is the link: http://itunes.apple.com/WebObjects/M...309819360&mt=8

If you download it, try it out, answer those questions we asked, and give some feedback in either my replies or Jason's.
Tags: iphone, apple, itunes, ap.net
Thank God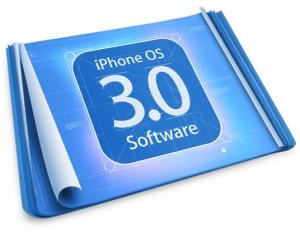 On Tuesday, Apple will preview 3.0 software for the iPhone. please please please have MMS. That is the biggest flaw in the phone for me, I still can't believe a phone of this caliber doesn't support MMS, hopefully this changes on Tuesday.
Tags:
apple
September 9th Apple Convention/political rant (?)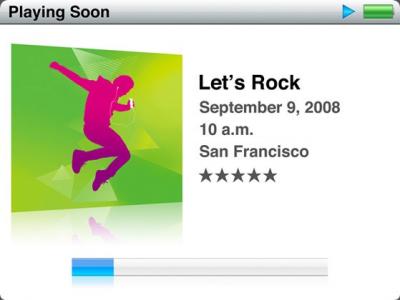 On this upcoming Tuesday, September 9th, Apple is planning to release the 4th generation iPod Nano, a new iPod Touch with minor details (but will come with the new 2.1 software, which will be available for iPhone users like me shortly thereafter), a price cut in iPods (hasn't been specified which iPods will be getting price cuts), and the debut of iTunes 8.0, which is going to be awesome...

What's new in iTunes 8

iTunes 8 includes Genius, which makes playlists from songs in your library that go great together. Genius also includes Genius sidebar, which recommends music from the iTunes Store that you don't already have.

With iTunes 8, browse your artists and albums visually with the new Grid view; download your favorite TV shows in HD quality from the iTunes Store; sync your media with iPod nano (4th generation), iPod classic (2nd generation), and iPod touch (2nd generation); and enjoy a stunning new music visualizer. source.

I am so excited for new iPods, not because I need one, but because I want to buy one for my parents.

I am excited for the 9th!

As for politics, this post by Eda was great in the RNC thread.

"One of the biggest differences that I have noticed between these two conventions is the way Democrats were all about unity - they talked about Americans in general and how they all needed to come together whether they were Republicans or Democrats, while Republicans keep attacking Democrats or other people that don't support their party, calling them "whiny/angry leftists." That really says a lot, in my opinion."

So true, I hope more people realize that. In all honesty, McCain as president scares me. More than Bush. With the transition from Clinton to Bush, the country was fairly good/decent and then got worse. With the possible transition from Bush to McSame, things can go from worse to the worst possible. We need a breath of fresh air, new ideas, and compromise within the government, which Obama offers and promises.
Tags: apple, politics