| | | | |
| --- | --- | --- | --- |
| 's Blog | | | | |
A blog about art and shit.

"She warms my heart..."
I'm seeing Copeland tomorrow, so earlier today I took a break from the Lydia painting (see below) and sketched out this little doodle in the middle of math class. As you can see, I clearly ripped off the dress. Whatever.

So, I chose to illustrate the song that first got me into Copeland, and that song is "Brightest". It reads, "she warms my heart" at the bottom, in case you couldn't read it. (: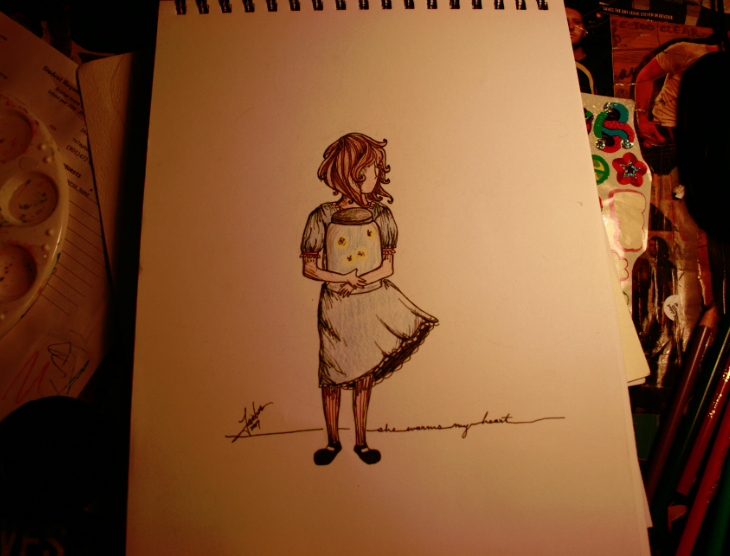 I know it's plain. I'm going to try and work out some sort of background element... maybe...

Copeland rules...

goodnight...
Tags: copeland, pencil crayon, ink drawings
One day I slowly floated away.
I've been drawing!

I love Eisley!


Nothing special, but at least it's something.



Now here's some old stuff.

I painted this a while ago... in October last year, I think. It's a crappy phone picture, but it's the only one I have of it since I decided to give it to Will Noon when they came through my town. I'm lame, laugh if you want. (: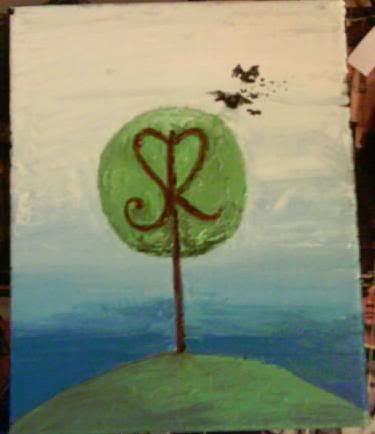 This doodle came about when I was creating characters for a circus troupe drawing that never actually happened. I'm actually kind of sad I never got around to sketching out the entire troupe. Anyways, these were my favorite because they were adorable as hell.



///edit///

I just rediscovered this ep. Go listen to it (:


Tags: ink drawings, painting, doodle, pencil crayon
No, not without a fight.
I have not stopped listening to the new New Found Glory album from the second I got it. Do I feel bad that I have it right now? Not really. I fully intend to buy it on the day it comes out. I love how my head subconsciously starts bobbing during Listen to Your Friends. Good shit.

Also, I thought the Two Tongues album was pretty decent. The first half is awesome, but the last few tracks are kind of useless. I also love Sherri's vocal appearance in the Interlude.

So, I actually have a drawing to post! It's been a few days. This one took about two math classes and an english class to actually draw. And then like 15 minutes at home to scribble some color in there.




The story about the big black and white swirly thing is that I really, really, really, really fucking hate drawing hands. I am absolute garbage at it. So instead of drawing the hand and the other arm, I decided she's going to be getting swept away by a huge clusterfuck of randomness. Yes! hahah I suck.

How weird is it that Michael Cera was cast as Scott Pilgrim? So. freaking. weird.
Tags: ink drawings, pencil crayon
30 second sketch.
No erasing. Pencil down after 30 seconds. 123go!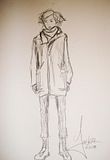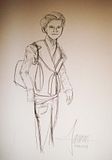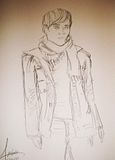 aaannnddd I don't think I posted the finished product of this, so here it is. Fine liner + prismacolor pencil crayon on a sheet of 14"x17" piece of 110lb paper, colored entirely with my left hand (just for fun, hahaha.)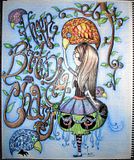 Yay!
Tags: 30 second sketch, pencil crayons
Failing, Flailing.
My friend's birthday was on Monday so I drew this for her. I love my pencil crayons, but I can't help but wish I was better at using them. Ah well.




This is just the drawing half of it. There will eventually be text to the left of her, it's just taking me a freakin' long time because I absolutely suck. *smashes head against desk* lol

edit: The lettering! I think "Birthday" looks kinda bad ass, but I'm kinda scared it'll be too hard to read once I color it. Siiigh.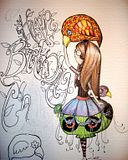 Tags:
pencil crayon