Kinda True Stories

I love cheap movies
at Target. Last night I bought: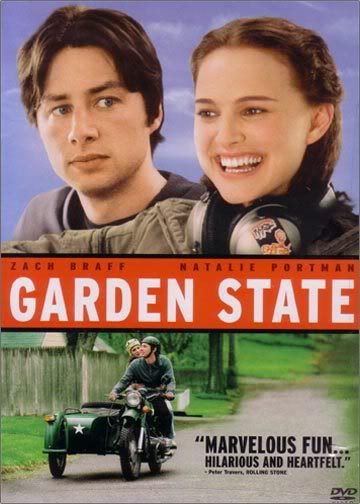 packaged together for less than $10.


This has been a good week. I passed both of the classes I was unsure I'd pass and my best friend is here for 2 weeks. The only crappy thing is I still don't have a job but I think I might have a lead on something. Now I just need to get down to Party City to apply.
Tags: say anything, garden state, life, school
Freedom
I finally finished my research paper. Words can't describe how relieved I am to have it done.


Unfortunately, that also means it's finals time. I have my first final tomorrow.
I hope everyone's week is going well.
Tags:
school
Yeah, everyone in Africa can read Swedish.


My paper keeps getting better. I decided to look at a couple of texts specifically and I choose Mean Girls. So I get to watch it this weekend for homework.



Only 2 more weeks of class then finals and I'm done with this semester. I'm so ready. This summer should be pretty good because I'm hopefully going to be busy and not bored out of my mind. I start my Sociology class on the 19th and I'll be applying for a job at Macy's next week. I really hope I get it because I hate applying for jobs.
Tags: mean girls, school
"Guess Who's Pregnant?"



Today was over all pretty good. I think we did well on our presentation and I'm pretty sure I got at least a high B on my test today. The only bad thing about today was I almost got run over by someone when I was walking in the crosswalk. It's the 3rd or 4th time it has happened this semester.


Oh! Check out my new favorite song "Hannah Montana."
Tags: fmylife, school, the injured list
Asper Kourt
I just found out about these guys today from the school's newspaper. I can't believe I hadn't heard of them before. Their music is lovely. It's very laid back music. I'd describe it as singer-songwriter or maybe a bit folk-y but I'm terrible at describing music. So don't take me too seriously. They remind me of someone but I cannot think of who is is. So support my local scene and check them out please. http://www.myspace.com/asperkourt


I just applied to CNM today and will be registering in a few weeks. My summer is going to be so short. My finals at UNM are the week of May 11th and I start summer classes the week after. And then classes end 2 weeks before my classes at UNM start up again. Oh well, at least I won't be bored this summer hopefully. Also, I might possibly get a job at a day care if they let me start in a little over a month. I really hope I get it because I don't want to spend all summer looking for a job like I did last summer.
Tags: asper kourt, life, school
Have you ever wanted to disappear?
I hate those days where you are constantly busy and at the end of the day you feel like you haven't accomplished anything. I've been working on homework for most of this weekend and I am no where near caught up. It's driving me crazy.
This week is going to drain me. I have to finish writing a paper, study for two tests, finish up on my presentation, and keep up with all the reading I have to do. I'm really, really not looking forward to the presentation. I hate public speaking so much. At least I'm not doing this presentation alone. I think that's the only thing keeping me from freaking out more. I can not wait for this semester to end already.
Let's see... my recommendation for today is Folie a Deux. More specifically "20 Dollar Nosebleed," "Disloyal Order of Water Buffaloes," and "The (Shipped) Gold Standard."I think I've listened to it every morning since I bought it. haha
Tags: school, fall out boy
I love getting mail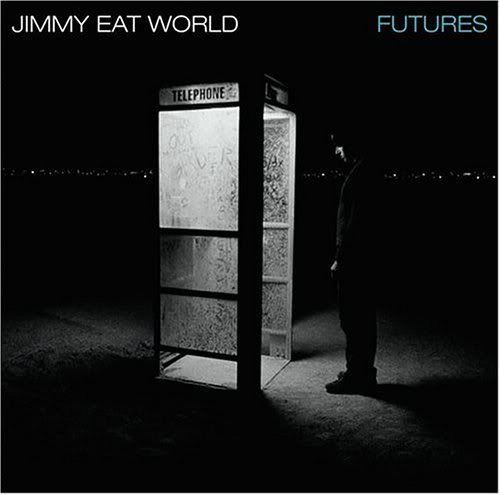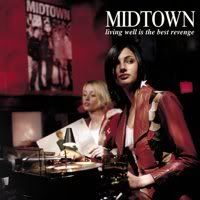 Both of these came in the mail today. Not to mention, I'm done with midterms and Spring Break starts tomorrow for me.

And I found out today that my school is hopefully going to offer an Arts Management minor soon. I'm so excited. That's what I'm thinking about doing career wise so to be able to take classes and get internships doing it is going to help me so much.
Tags: jimmy eat world, midtown, school
I hate
studying for Economics and Statistics. I don't understand it at all. I really shouldn't have taken them. haha Why did I decide to minor in marketing?
Tags:
school
Stupid stats test
Blah....So I was hoping to get out of town next weekend to go to my grandma's 80th bday. It's just to Texas, which is nothing special but at least it's out of this freaking state. Everything was looking like I would be able to go until today. The coordinator for the statics department decided to have our first test the Friday I would have been leaving. So this means I'll be stuck here.
Tags:
school
Blah
This weekend had been beyond boring. All I've done is work on homework. Hopefully with the progress I've made this weekend, I will have an easy week and only have to read and finish up 2 papers. Yay!



Also,does anyone have any good remedies for cramps? haha Mine are killing me right now.
Tags:
school
Escuela
Well I made it through the first week of the new semester. It's not going to be as hard as last semester but it's definitely going to be a long semester. I have to do several presentations for my Media Theories class and I despise presentations.
Interpersonal Communications shouldn't be too bad. Stats is well....math. I'm not looking forward to it but I'm not going to hate it. Econ is already terribly boring. Art History shouldn't be too bad except for lots of reading.

On the bright side, I might have found a summer job. The University sent me a letter asking if I wanted to be a new student orientation leader for incoming students. I'm not sure I want to do it though because I would have to live on campus for 11 weeks and I don't think I could take summer classes.
Tags:
school
Stupid school (already)
I just checked my email to see that a professor is already emailing me about class.

WHY CAN'T I ENJOY THE REST OF MY BREAK IN PEACE?!


Tags:
school
Confusion
The more I sit here and think, the more I question what I want to do with my life. For the longest time, I was convinced I wanted to work with music or in the industry somehow. But in doing some of my classes, I've learned I really hate some of the things I would have to do if I wanted a job in the industry. My problem now is if I don't want to work with music, what the hell do I want to do?

I can't think of a single thing that I want to do for a career and that scares me. I have no idea if I should just continue on the communication path at school just so I'm working towards a degree and hope I enjoy it or change majors again. I really don't want to work on a degree if I'm not going to do anything with it. I hate not making my mind up on school. If I want to change majors, I need to do it soon so I can graduate on time.

Ugh stupid school
Tags:
school
I guess the winter makes you laugh a little slower
A long December and there's reason to believe
Maybe this year will be better than the last
I can't remember the last thing that you said as you were leaving
Oh the days go by so fast

And it's one more day up in the canyons
And it's one more night in Hollywood
If you think that I could be forgiven
I wish you would

The smell of hospitals in winter
And the feeling that it's all a lot of oysters, but no pearls
All at once you look across a crowded room
To see the way that light attaches to a girl

And it's one more day up in the canyons
And it's one more night in Hollywood
If you think you might come to California
I think you should

Drove up to Hillside Manor sometime after 2 a.m.
And talked a little while about the year
I guess the winter makes you laugh a little slower
Makes you talk a little lower about the things you could not show her

And it's been a long December and there's reason to believe
Maybe this year will be better than the last
I can't remember all the times I tried to tell myself
To hold on to these moments as they pass

And it's one more day up in the canyon
And it's one more night in Hollywood
It's been so long since I've seen the ocean
I guess I should

Counting Crows- "A Long December"

I've never been a big fan of the Counting Crows but this song has definitely grown on me. And it always gets stuck in my head.

Also I've passed all my classes with As and Bs. I'm so proud of myself.
Tags: counting crows, lyrics, school