| | | | |
| --- | --- | --- | --- |
| 's Blog | | | | |
Less Talk, More Rock

Recoooomendations
Ida Maria

Adventureland - Very sweet movie. I loved it! Ended up watching it three times this weekend. Haha. And I had a blast each time.

and The Replacements - I've been on a Replacements kick this weekend after watching Adventureland.
Tags:
things
Things I've Heard, So Far, This Year That I Really Enjoy
Propagandhi - Supporting Caste (Potential album of the year! Wild awesome stuff!)

Bomb The Music Industry! - Scrambles (Good good good good shit! Download for free, legally here)

O Pioneers!!! - Neon Creeps (This too)

Bruce Springsteen - Working on a Dream (I might or might not like this a bit more than Magic)

Cursive - Mama, I'm Swollen (So so good, like always!!)

Fake Problems - It's Great To Be Alive (Crazy, fun, eclectic, fun music! Give these guys a listen already, if you haven't)

IO - Monolith (I approve!)

Justin Townes Earle - Midnight at the Movies (Damn good country music. See here)

Drag the River - Bad at Breaking Up (This too. See: here)

Jon Snodgrass - Visitor's Band (Awesome man. See: there)

N.A.S.A - The Spirit of Apollo (Glorious guest appearances all throughout the album, plus the packaging for it is pretty sweet too - I love it)

P.O.S - Never Better (Two big thumbs up!)

The Loved Ones - Distractions EP (Looking forward to more by 'em this year)

Thursday - Common Existence (Great stuff, as always)
Tags: things, me
My "recommendations" for this week and other stuff
Hey Kirbie what have you been listening to lately?

The Gaslight Anthem's new album, The 59 Sound, is still in heavy rotation for me. Realllllyyy good stuff. One of the years best albums. I absolutely love it.

Speaking of bad ass albums, C I V I L W A R is still rocking my face off and it hasn't even been "officially" released! (don't tell Scott Heisel)



Originally Posted by T Chandler

One of the often heard complaints about so-called pop punk relates to lyrical content. "Pop punk is nothing but silly love songs - dumb ditties about girls featuring vacuous lyrics with hokey rhymes," runs the argument, "and punk should be about more than that."

While I would contend that ten years from now love songs will sound hella better than tunes of the same vintage dealing with the oppression of California farmworkers by the Clinton administration, or whatever the issue of the day is for "political" bands, I can only agree that one's diet should include a bit of fiber with those tasty empty carbos.

If one takes the time to look around, though, one fact quickly becomes apparent: there are few bands capable of integrating poppy chops with sage and perceptive lyrics.

Minnesota's Dillinger Four is one of the few.

While it is clear from the tongue in cheek title of this record [More Songs about Bubblegum and Girlfriends] that the band and I differ about the value of silly love songs, a spin of this record has to make you wonder why there aren't more bands capable of combining musical catchiness with lyrical brilliance like Dillinger Four


And that pretty much sums up D4 and one of the reasons why they rule. If that sounds cool, go check that band out.

Also the new Thursday/Envy split is pretty damn sweet. Can't wait to get that LP and spin it on my turntable.

Oh and give this one a listen too: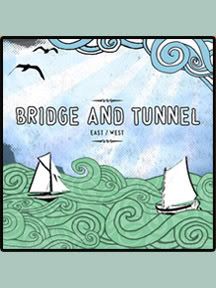 Bridge and Tunnel - East/West

I ordered a few little things from Dead Broke a couple of days ago. And then a couple o days after that, it was all shipped off. Soooo in a couple of days from now I should get all that in the mail - yay. consumeconsumeconsume

New release Tuesday might hurt my bank account - actually this whole week might. Haha. Oh well.

Back to my mattress now...
Tags:
things