| | |
| --- | --- |
| Keagan Ilvonen | 04/01/11 03:07 PM |
---
After nearly two years of writing and demoing in Phoenix, recording and sleeping on studio floors in Mesa, sending mixing and mastering notes to New York, and basking in the glow of what we have accomplished everywhere in between, we will be unveiling the first glimpse of the future of Peachcake.
On May 3rd, we will be releasing This Wasn't Our Plan, an EP featuring three brand new songs from the upcoming album, Unbelievable Souls, projected to be released later this year. The EP will also include a demo of a new song recorded during the album writing sessions and a remix done by our very own Harry Farrar a.k.a. SEMUTA.
Artwork and Tracklisting can be seen below. We will release a song or two from the EP toward the end of the month. So stay tuned as we will also be announcing several local AZ shows in the upcoming months.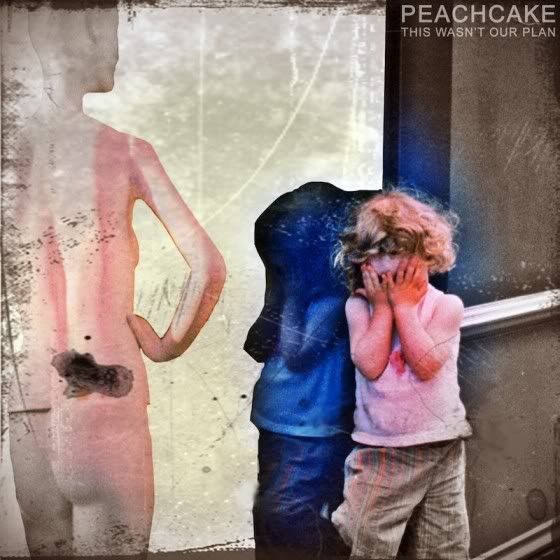 Tracklisting:
1. You Matter
2. Speaking Of Handouts, I Got You Something
3. Who Are These People And Why Does This Music Suck?
4. Great Morning (Demo)
5. Speaking Of Handouts, I Got You Something (Semuta Combustion Edit)