Some of these albums are classics of our music community, and there's no which way to argue. And then some of these albums - while still classic - may have never crossed your doorstep. That's why we're so pumped for this feature. Truthfully, classics are almost always relative to genre, listener or time period, but they all have one thing in common: they're damn good. So the fifteen albums listed below, compiled wholeheartedly by your AbsolutePunk.net staff, are our collective personal favorite classic albums and maybe a few of your new favorites. Tell us what you think of our picks - are we crazy, correct or missing a few? What classics would make your list of 15?
(Julia Conny)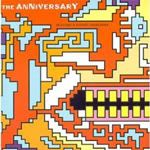 The Anniversary
-
Designing A Nervous Breakdown
Record Label: Vagrant Records
Release Date: January 25, 2000
When it comes to male-female harmonizations, few did it better than The Anniversary. Adrianne Verhoeven's slightly sweet pitches came as wonderful contrasts to the less-than-refined, synth-heavy indie rock being pushed out by the rest of the band. "All Things Ordinary" or "The D in Detroit" are good examples of this, as Verhoeven floats above the midwest emo dirtiness to give the band more than enough sheen. Tis a shame that The Anniversary would only release one more album (that doesn't really play to their emo-pop strengths). However,
Designing A Nervous Breakdown
will be remembered for its emotional-but-smart lyrics, catchy harmonies and eccentric indie-rock. It's another one of those all-important roadmap records; we can see the path before it, but more importantly we can clearly see the road after.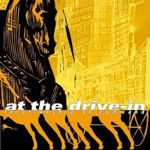 At the Drive-In
-
Relationship of Command
Record Label: Grand Royal Records
Release Date: September 12, 2000
Known more these days for their break-up that spawned The Mars Volta and Sparta, At the Drive-In were a revolutionary post-hardcore band that took unbridled passion with their music to the next level. How could they not? Reading lyrics like "Jagged pulp sliced in my veins" and "a beard half eaten smiled crawling with legs" might make one scratch their head, but hearing the lyrics on record (or better yet, in person) is enough to make one forget the deep, nearly-illegible metaphors and become totally absorbed with the music. That's exactly what ATDI was all about - the music, and letting their music be a vehicle for their emotions. They were able to create music that penetrates and moves and easily generate a feeling from the listener. The band perfected their formula on
Relationship of Command
, with their most intense offering of their short career; technically proficient, absent of any gimmickry, and focusing solely on the music, ATDI set a standard for what a bombastic, passionate music should be. In a time when image is increasingly more important to get a band exposure and success, this band did it with the music on their classic
Relationship of Command
.
Blink182
-
Dude Ranch
Record Label: MCA Records/Cargo Music
Release Date: June 17, 1997
It's all about timing. That's partly why Blink182 made this classic mix - because they're coming off a fresh reunion, in case you haven't heard. But then again, it is Blink182. It's impossible to argue the relative weight of a band's influence - except this one. They are - undoubtedly - the most influential pop-punk band of all time. Whether we measure this fact in album sales or even just posts on this website, the Blink presence is undeniable.
Dude Ranch
, the band's second album, was the leeway into mainstream success with the single, "Dammit", and a growing franchise of spunky, enthusiastic youth.
Dude Ranch
was the spark the started the bonfire (that's still going!), and that's why it's a classic.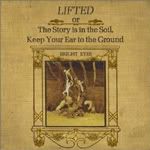 Bright Eyes
-
Lifted or The Story Is in the Soil, Keep Your Ear to the Ground
Record Label: Saddle Creek
Release Date: August 12, 2002
Omaha, Nebraska's most tortured wunderkind had already been releasing music professionally for over eight years when he penned
Lifted or The Story Is in the Soil, Keep Your Ear to the Ground
at the ripe old age of 22. Labels such as "the Dylan of the modern era" are, by now, old hat for Conor Oberst, the shaky-voiced conscience behind Bright Eyes, but when
Lifted
dropped, it was a revelation. The album is a grand, self-effacing narrative of love, lust, and loss wrapped in social and political commentary still wet with Oberst's sardonic acidity. Though stripped down and folky at points, Lifted is laced with curveballs, creative nuggets of unexpected songwriting. Shimmering choirs soar over grainy recordings. Good-natured neighbors nip at the heels of wanton self-destruction. Everywhere the music is so burdened by hopeless uncertainty that it seems as though it can only collapse in a gasping trainwreck (and in "False Advertising," it truly does, leaving one orchestra member calling "I'm sorry!" in the deafening silence before Oberst heaves the song back into motion).
Lifted
is the ragged edges, the behind-the-scenes look at one man's emotional purgatory and it will forever have a place as the Bible for our generation's Cult of Self-Doubt.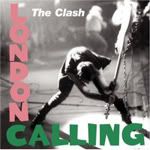 The Clash
-
London Calling
Record Label: CBS Records/Epic Records
Release Date: December 14, 1979
You can't talk about the classics, particularly among punk bands, without mentioning the genre-defying
London Calling
. The Clash built a positively fantastic discography over the years, but
London Calling
is arguably their tightest, most memorable effort. Socially conscious, politically outspoken, and musically eclectic, Joe Strummer and company turn in classic songs such as "Spanish Bombs," "Rudie Can't Fail," "Wrong 'Em Boyo," "Jimmy Jazz," "Death or Glory," and of course the title track.
London Calling
's vibrant music, outspoken socio-political commentary, and need to tell stories within the music keeps the record relevant even 30 years later. As an essential for any punk fan's music collection, the diverse elements of punk rock, reggae, ska, pop, rock n' roll, and soul composing this record make The Clash's third album,
London Calling
, deserving of the title Absolute Classic.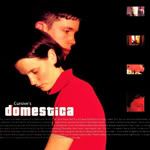 Cursive
-
Domestica
Record Label: Saddle Creek Records
Release Date: June 20, 2000
I guess it makes sense that a record like
Domestica
wound up on this list. Betrayal, cheating, sad relationships; this is the stuff AP.net is made of. After initial dissections of this record I was legitimately horrified at its contents. There's so much anger in rockers like "The Martyr" or "A Red So Deep." But I mean let's be real, there are a lot of breakup records. It's one of those things we can all relate to. And when you've heard so many, it's hard to find one that still sticks day after day after miserable, terrible, devastatingly lonely day.
Domestica
latches on so tightly because Tim Kasher channels the emotion in such creative ways. He makes every song about mixed messages and lost chances feel new each time. Yes,
The Ugly Organ
and
Happy Hollow
are great, but they aren't as universal. They don't feel like they were written in Anytown, USA.
Domestica
is that piece of Americana we'd rather sweep under the rug. But it's also a piece of music many songwriters should keep framed on their mantles forever.


Deftones
-
White Pony
Record Label: Maverick Records
Release Date: June 20, 2000
Not many people recognize the impact
White Pony
has had within the scene. Without this masterpiece by Deftones, Thrice never creates
Vheissu
, and many, many bands wouldn't exist.
White Pony
incorporates metal with new wave and a little bit of shoegaze: one moment you are being ripped apart by "Elite" and the next you are being lifted up by the ambiance of "Knife Party." Chino Moreno also shows off his incredible vocal range; from high croons to shredding screams, he controls the pace. One more thing to appreciate: you can thank
White Pony
for killing nu-metal. You're welcome.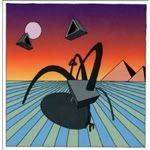 The Dismemberment Plan
-
Emergency & I
Record Label: DeSoto Records
Release Date: October 25, 1999
The Dismemberment Plan are one of the most beloved indie bands of recent times, due in part to their phenomenal live show. The band released four great albums throughout their ten-year lifespan, but none match the quality of
Emergency & I
(though many would argue otherwise). Instead of relying on the standard indie-rock formula, the members of The Dismemberment Plan create their own formula on
Emergency & I
and the result is a collection of challenging yet infectious songs. While The Dismemberment Plan have always been unique and enjoyed a dedicated following,
Emergency & I
is their landmark achievement where their experience meshed with their innovation resulting in a truly great work of art. Travis Morrison has one of the most unique voices in the genre and his lyrics on
Emergency & I
are simply phenomenal. Sure, there are a few head scratching moments upon the first few listens of
Emergency & I
, but one listen to songs like "The City" and "Spider In The Snow" demonstrate why this album is worthy of being considered a classic.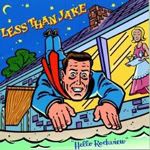 Less Than Jake
-
Hello Rockview
Record Label: Capitol Records
Release Date: October 6, 1998
During the height of the third-wave ska revival, Less Than Jake was focused on fine-tuning their Floridian garage-ska sound. On their second major-label effort,
Hello Rockview
, the band seemed to find their comfort zone and wrote songs that were part good-humored ribbing ("Richard Allen George...") and part heart on sleeve anthems ("Big Crash"). Everyone can find a way to relate to Vinnie Fiorello's identity-crisis lyrics, from escaping the confines of your hometown ("History of a Boring Town") to struggling with fitting in ("All My Best Friends Are Metalheads") to lack of confidence ("Nervous in the Alley"). When every other band was out living in the moment, Less Than Jake were defining their sound and making the record of their career.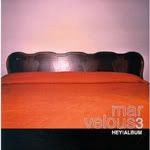 Marvelous 3
-
Hey! Album
Record Label: Elektra Records
Release Date: October 27, 1998
Many people only recognize the name Butch Walker as a solo artist or uber-producer, responsible for churning out hits for Avril Lavigne and Pink. Before he cut his teeth in the recording studio with radio-tailored pop divas, Walker had his own major-label outing with the powerpop-rock trio Marvelous 3. The band only released three full-length albums and disbanded after a few short years together, but their major-label introduction is a truly fantastic spectacle of large production over rich layers of classic powerpop (think Cheap Trick's
Dream Police
) with hints of indie-alternative. Walker's lyrical presence was felt with the band's lone hit single, "Freak of the Week," and continued to spit out verbal lashings about disgraced women who forever touched Mr. Walker's heart ("Mrs. Jackson"; "Indie Queen"). There is hardly room for filler on this sorely-overlooked gem of a late-90's rock album that was well-ahead of its time. No angst, no rap-metal, no soliloquies on pleading with God to spend a little more time on some girl who will likely dump you for someone teenagers don't lust for -- plain and simple, Marvelous 3 offered up pop-rock the way it should be fed to us: easy-to-swallow and always leaving us wanting more.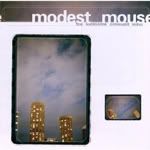 Modest Mouse
-
The Lonesome Crowded West
Record Label: Up Records
Release Date: November 18, 1997
Although
The Lonesome Crowded West
isn't Modest Mouse's most universally lauded album (or even their first), it is a clear sign of wonderful things to come. The scope of songs like "Teeth Like God's Shoeshine", "Cowboy Dan" and "Trucker's Atlas" is simply mind-boggling for a band that was essentially three kids messing around in between bar trips. The song lengths might have shortened and the hooks may have become stronger (and somehow MM faced fame head-on), but Modest Mouse is still a cornerstone of modern, slightly oddball indie rock. I mean, who else but Isaac Brock can make an acoustic number like "Bankrupt On Selling" stand out on an album defined by psycho freakouts? His lyrics on that track in particular make the listener yearn for more: "And it took a long time / Til I came clean with myself / I come clean out of love with my lover / I still love her / Loved her more when she was sober and I was kinder." Can you imagine hearing that in 1997? Can you imagine seeing that performed live in 1997? It's overwhelming and that's why it's great.

Neutral Milk Hote
l -
In the Aeroplane Over the Sea
Record Label: Merge Records
Release Date: February 10, 1998
Take a menagerie of instruments, themes, and emotions, throw them in a blender, and set the speed to the dreams of a man caught somewhere between genius and insanity. You may then just scratch the surface of Neutral Milk Hotel's brilliant record
In the Aeroplane Over the Sea
. Following the release of critically-acclaimed On Avery Island, band founder Jeff Mangum returned to the studio to pen a collection of lo-fi gems that flows like a river through Wonderland. The tunes appear to cover territories such as anxiety, aging, sexuality, and family, but like funhouse mirrors, who really knows exactly what secrets they hold? Aptly described by an AP staffer as a "true excavation record," the only way to really appreciate the album is just to keep on digging. Yet still
In the Aeroplane Over the Sea
remains incredibly accessible, as though we've all experienced at least some form of Mangum's twisted fantasies. Although the real tragedy is that the success of this record drove Mangum into an early retirement, there is enough substance contained on
In the Aeroplane Over the Sea
to keep us busy for years to come.

The Promise Ring
-
Nothing Feels Good
Record Label: Jade Tree
Release Date: October, 1997
I was thinking about this album a week or so ago, well before being prompted to write on it. The name kept finding itself in my thoughts:
Nothing Feels Good
. Yeah, I should say so – this four dollar coffee went cold a half an hour ago and walking home in another drunken, lonely Atlanta day doesn't exactly bode well for the spirit. About a day with "Why Did We Ever Meet"s churning progression and indelible chorus toiling in mind, the ulterior meaning behind the album's otherwise pessimistic title became more or less clear. Nothingness - in all its collegiate numbness and teenage indifference – feels absolutely wonderful, it feels good. Surprising how a pop album can spit out the line, "I don't know God/and I don't know anyone" and spur something knowing and telling inside of you. "I don't know where Atlanta lies tonight." Nor do I, Davey.

Propagandhi
- Today's Empires, Tomorrow's Ashes
Record Label: Fat Wreck Chords
Release Date: November 7, 2000
The fact that this album opens with the words "Dickheads shittalk" is an omen for what's to come. I must have known from that point on what I was in for. Or else my first impression came from simply reading the tracklist, where I found that 3 song titles contain the F word and one contains the SH word. Whatever grabbed me first, it's never let go. This is easily one of the most technically advanced and brilliant punk albums not only of my time, but ever. And what makes a classic punk album? To me, the answer is individuality, which this album has plenty of. There's the radical enjambment of entire paragraphs of text into catchy vocal lines - choruses that begin with "that we cannot to anything more" because they're definitely not the beginning of a sentence, and ranting politics that stretch themselves out in the same loudmouth tendencies of old school Propagandhi, but without so much NOFX-idolism. Musically, there was nothing out there quite like this hardcore/punk/metal hybrid at the time, which today sounds cliché I know – but there's still never been anything as mesmerizing to me as this album.

Thursday
-
Waiting
Record Label: Eyeball Records
Release Date: January 18, 2000
Although many scenesters cite Thursday's second full-length,
Full Collapse
, as their introduction to these post-hardcore maestros, the band wouldn't have been signed without much of the material that later became
Waiting
. What began as a north Jersey basement show alongside the likes of Midtown, Saves the Day, and Poison the Well became a dark, moody album founded on the signature shriek of frontman Geoff Rickly. Waiting runs the murderous thematic gauntlet of heartbreak, the fleeting nature of life, and even the suicide of Joy Division founder Ian Curtis. Raw and barren, nothing is overdone on this album. Every riff crunches, every drum beat rattles, and every scream chills. They told us that, "It's only a matter of time/ Before we fade out," but with
Waiting
in place, Thursday set out on a path that would span years, labels, and albums on a grand and incredibly successful scale.