Hey guys! We're going to spend the weekend packing the preorders for these and just wanted share some pics with you:
Here's the front cover of the gatefold jacket in all of it's matte laminated, spot glossed glory: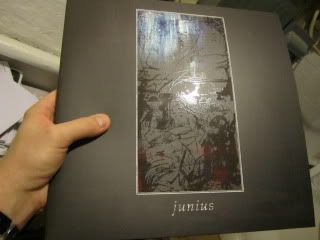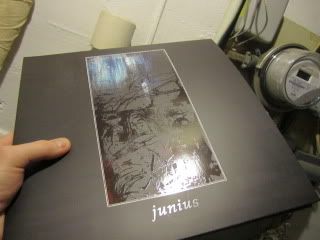 Inner panels of the gatefold w/spot glossed lyrics: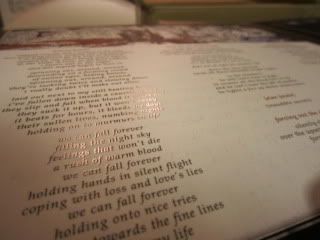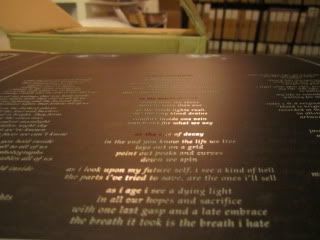 Here's the red/black swirl: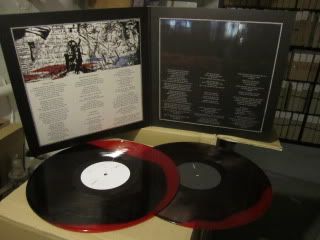 When held up to the light:
The translucent red:
Hope you dig, shipping them out Tuesday!!