| | | | |
| --- | --- | --- | --- |
| 's Blog | | | | |
Corey's thoughts. Read them!

Best of 2010 in Music
aka the only time this blog is active

This was one of the more difficult end of the year lists I had to do because there was a lot of music released in 2010 which I really enjoyed. What a way to start off the decade! What made it difficult was that there were a lot of albums which I loved but it was hard to pin down one real stand out to name my album of the year. The fact that Iím making a top 30 list instead of 10 or 20 kind of shows how much good music was released this year, haha. Without further to do, here is my Top 30 Albums of 2010;



30. This Is Hell - Weight of the Worlds



Iíll admit I was a bit worried when I heard This Is Hell signed to Rise Records but it turns out that was all for nothing since they havenít lost their touch at all. I wasnít into a lot of hardcore releases this year, but TIH were one of those bands thatís always stuck with me for whatever reason. This Is Hell havenít changed much on War of the Worlds but they did make some nice additions to improve their sound; guitar solos, more metal-influenced riffs and even an instrumental interlude. I also think the clean vocals on ďSnake EyesĒ are a nice touch and it makes me wonder if they can make it work on future albums. We shall see.


29. Off With Their Heads - In Desolation



The production is a lot more polished than From The Bottom and whether or not thatís a good or bad thing is up to you. Personally, I donít think it hindered their sound too much aside from the effects on Ryan Youngís vocals. One of the things I do enjoy about In Desolation is that itís more varied than From The Bottom and their lyrics have gotten much better too. This is just another solid pop-punk record with 12 catchy songs about self-loathing, which is really what OWTH are best at.


28. Crime In Stereo - I Was Trying To Describe You To Someone



Itís a real shame they had to call it quits after releasing this. Crime In Stereo had perfected their melodic hardcore sound on The Troubled Stateside so branching out was a smart thing. They did that well on ÖIs Dead but on this record and continued to build on that with this record. The band really push their limits on this album and made a record that no one really saw coming. It reminds me a lot of Brand Newís Daisy with more post-hardcore and some space rock influences. I appreciate CIS making the record they wanted to make and pushing their boundaries even more. Itís just too bad it had to end on a bad note (the band not the album.).


27. Electric Wizard - Black Masses



The more I listen to Black Masses, the more I feel that it sounds like a continuation of Witchcult Today. Electric Wizard are continuing to expand on their doom metal sound they built on Witchcult Today and take it to new levels. Whatís strange is that Electric Wizard were always a band who are best known for their crushing riffs and overall heaviness and that isnít the strongest part of Black Masses. While every track is definitely heavy, most of the tracks on Black Masses have a pretty solid groove to them, imagine an album full of ďDunwichís.Ē Sure, itís not the wall of noise that was Dopethrone, but I really like what Electric Wizard tried here. If thereís one thing that hasnít changed about this band, itís their love for weed and Satan.


26. The Hold Steady - Heaven Is Whenever



Franzí departure didnít harm the band as much as I thought it would since The Hold Steady didnít miss a beat on Heaven Is Whenever. Sure, Iíll miss his piano playing but Craig Finn can still tell a story better than no other and his songwriting has always been the best thing about The Hold Steady. Thereís a few draggers but the good far outweighs the bad. Plus, I love an album thatís full of awesome hooks and this album is full of them!


25. Alcest - Ecailles De Lune



Alcest play one of the most unique brands of music youíve heard in awhile. Neige, the mastermind behind the band, has always been one to get creative with his black metal projects created something excellent with Ecallies De Lune. Itís a combination of black metal, post-rock and shoegaze, which you really have to listen to to get a feel for it. This album is more focused on black metal in a lot of areas compared to their first album, which I thought a great direction to go in. The beauty of the mellow parts are a nice contrast to the intensity of the heavier sections. Iíd really wish more bands would try this sound because I only know of three and Neige is in two of them.


24. Make Do & Mend - End Measured Mile



These guys won me over with their EP last year and their full-length didnít disappoint at all. End Measure Mile isnít terribly different from their EP but they are well on their way to finding their own sound. While their EP was great, there were a lot of moments where I felt they were trying to sound too much like Hot Water Music, that isnít the case with this record. Make Do and Mend have gotten a lot better at songwriting as you can tell the songs on End Measure Mile are a lot less derevative and their lyrics have greatly improved, as well. Iím not on the hype train as much as other people are but Make Do and Mend still have a ton of potential and I canít wait to see what they do with future releases.


23. Hammock - Chasing After ShadowsÖLiving With The Ghosts



Post-rock is hit-or-miss with me but when I find a band who does it right, theyíre usually something I listen to a ton, Hammock is one of those bands. I didnít think group featuring only two members could make such relaxing, beautiful music. I think thatís whatís great about Hammock. The musicís foundation is very simple but so enjoyable. Most songs are based on drums, bass and guitar with some effects but not too much layering. It definitely makes them easier to take in and it helps tha ttheir music is very well constructed and enjoyable.


22. Lungs - The Two Chief World Systems





These guys are everything whatís great about A Wilhelm Scream, only with better vocals but a little more emphasis on having songs carried by ďshreddingĒ and musicianship rather than songwriting skills. Thatís only a minor complaint, though since this is a very enjoyable record that sticks out among other bands who do the same thing. At any rate, I love me some technical skate punk and thatís pretty much what this record is. Lungs have definitely improved a ton as The Two Chiefs World Systems is a lot more memorable than their debut record.


21. Howl - Full of Hell



The albumís title couldnít be more appropriate because ďHellishĒ was the first adjective I thought of when I listened to this album. Itís one of the most evil sounding records Iíve heard out of this year. Howl remind me a more aggressive version of early Isis as their sound is focused on heavy, violent riffs and punishing vocals. Itís some of the best elements of stoner and doom metal all in one package. Relapse hit a home run with another artist here.


20. Stephen Egerton - The Seven Degrees of Stephen Egerton


Definitely a cool concept from one of the forefathers of pop-punk. ďSheís Got EverythingĒ is probably the closest thing to a new Descendents song that weíll hear in awhile. If you donít know the song, listen to it to find out what I mean or at least look at the tracklisting to see who is featured on it. What I really liked about this was that Stephen sort of worked with the collaborating artists on each track to incorporate the sounds from their bands along with him. The cowpunk sounding ďFireís OnĒ featuring Jon Snodgrass is a great example of that. Other cameos include Dan Andriano, Tim McIllrath, Chris Demakes and Chad Price. If thatís not enough to convince any pop-punk fan to listen to this then I donít know what will.


19. The Gamits - Parts



I heard someone describe Gamits as ďwhat pop-punk should sound likeĒ and I agree 100%. Iím surprised I hadnít heard about them earlier since Iím usually really up-do-date on which pop-punk bands are worth listening to. These guy wear their Descendents and Jawbreaker influences on their sleeves and do so loudly and proudly. Parts has no shortage of great hooks, melodies and has that perfect production for pop-punk records. Still pretty raw but polished enough to let the best elements stick out. Itís definitely one of the catchiest records of the year.


18. Black Tusk - Taste the Sin



Sometimes little variety is a good thing. Black Tusk donít exactly change things up on Taste The Sin but thereís little need to since itís a good idea to not tamper with something that isnít broke. Among this new wave of stoner metal bands who have been coming out of the woodwork lately, I think Black Tusk stand out a lot. They play a faster brand of stoner metal which still hasnít gotten old for me as Taste The Sin was one of my most listened to albums this year. Imagine older High On Fire with more hardcore influence and sped up a bit, thatís basically what Black Tusk is. Yes, thatís a compliment.


17. The Menzginers - Chamberlain Waits



This is another band who I think play pop-punk the way itís supposed to sound. If you like punk thatís full of catchy hooks similar to The Lawrence Arms and donít mind the vocals being a bit rough, then this is the album for you. Chamberlain Waits shows The Menzingers take a few steps forward with their songwriting, as the lyrics on this album really hit home for someone whoís feeling down on themselves a lot, like me! The Menzingers have taken some influence from The Gaslight Anthem on this record with the stories of the songs tell. I think thatís what the strongest part ofthe album is. Although, the similarities to The Lawrence Arms and Broadway Calls donít hurt either.


16. The Flatliners - Cavalcade



For the most part, The Flatliners have dumped their ska-punk influences on Cavalcade and itís definitely for the better. Thereís still a few songs with them, but the majority of this record is non-stop skate punk with no shortage of great choruses and wouldnít be too out of place on Epitaph or Fat Wreckís roster in the early 90ís. Hell, they arenít out of place on the latterís roster right now. Definitely an awesome record for those looking for some straight up punk with no bullshit.


15. The Dillinger Escape Plan - Option Paralysis



Best record theyíve done with Greg and this is coming from someone who liked both Miss Machine and Ire Works. One of my favorite things about The Dillinger Escape Plan was that you never really knew what they are going to do next and thatís what Option Paralysis is like. This record is DEP at their heaviest and their softest, sometimes in the same song like the shape-shifting ďFarewell, Mona Lisa.Ē Then you have songs which are among the bandís heaviest like ďCrystal MorningĒ and ďEndless Endings.Ē Thereís also poppy songs a-la Faith No More (ďGold Teeth On A BumĒ) and even a piano ballad (ďWidowerĒ). Overall, this record reminds me a lot of Miss Machine only a lot more stronger.


14. Jimmy Eat World - Invented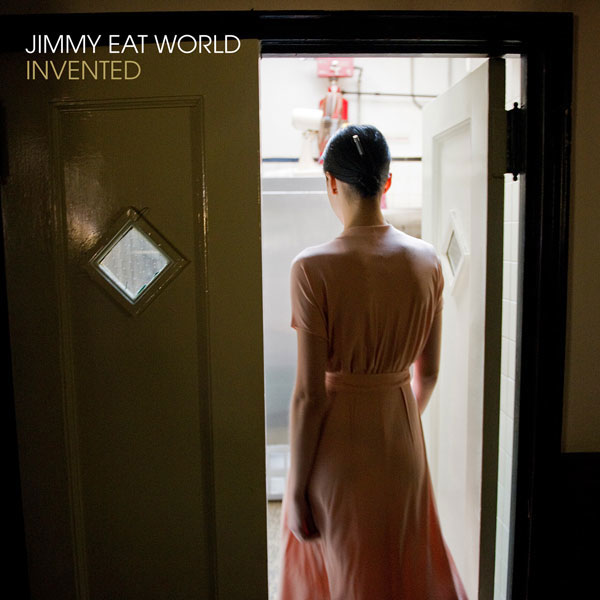 Honestly, Jimmy Eat World havenít let me down as a band and Invented is no different. This is really just another great album to add to JEWís discography that has about what you would expect from them. A lot of upbeat, pop-rock songs, a couple of feel-good ballads and a few driving anthems which youíll usually find on their recors. One thing that makes Invented different from their other records is that there are more tracks which focus on building an atmosphere and have a more mellow vibe, similar to the sound they had on Clarity. The last two tracks are a good example of that sound. I still havenít determined on where I rank it in JEWís impressive discography but itís definitely somewhere in the top half.


13. Cough - Ritual Abuse



Imagine if Electric Wizard and Eyehategod got together and made a band, thatís what Cough sounds like. Ritual Abuse is 53 minutes of fuzzed out riffs, downtempo guitars and droned-out vocals. Cough are one of those bands who have two sides to their sound. Sometimes, theyíll sound like a wall of heaviness complete with painfully shreiked vocals and some of the most monstrous riffs youíll hear out of this year. Then sometimes, they do their best Black Sabbath impression with droned out clean vocals, groove-filled riffs and guitar solos which have a psychadelic feel to them. The two sides compliment eachother nicely. Well worth a listen if youíre a fan of stoner, doom or sludge metal.


12. Murder By Death - Good Morning, Magpie



Wasnít quite the follow-up I was expecting to The Red of Tooth & Claw and I was disappointed there wasnít a cool background story on this record but I did grow to love it after a few listens. Good Morning, Magpie is probably the most folk-influenced record theyíve done and, oddly enough, their most upbeat sounding record. Itís something new for Murder By Death and I really love the older folk elements they used on this album which gives it a more natural sound. It definitely takes some getting used to though for older fans, Iíll say that.


11. Anathema - Weíre Here Because Weíre Here



Iíve always had mixed feelings about most of Anathemaís newer records but I was blown away with Weíre Here Because Weíre Here. Such a beautiful album and one of the most enjoyable progressive rock albums Iíve heard in awhile. Itís hard to pin down what the best thing about this album is; the wonderful piano riffs, the harmonization between vocalists Lee Douglas and Vincent Cavanagh or the Pink Floyd-like atmosphere almost every song has. Itís a great piece of work that was well worth the long wait between albums. Oh, and Steven Wilson of Porcupine Tree produced it if that interests you.


10. Nachtmystium - Addicts: Black Meddle Part II



Genre debates aside, I think Nachtmystium are one of the best metal bands in America at the moment. They have always been a ďDo whatever we want toĒ band and continue to be that way on Addicts. There are songs on here that stray even further away from the black metal genre than they did on Assassins. In fact, it wouldnít be stretching things to say that there are a lot more industrial, rock and dark ambient influences on here than black metal. The funny thing is, Nachtmystium can pull off this sound really well and can incorporate some of their black metal roots while doing so. Metal has always been one of the most diverse genres in the world, which is why I love bands like Nachtmystium who push their sound into unmarked territory and make it work like theyíve been doing for years now.


9. High On Fire - Snakes For The Divine



This is High On Fireís attempt at a ďclassic heavy metalĒ album and while I donít think it will be remembered as such, they made a pretty damn awesome album. The production is noticably cleaner than their past records and thankfully, it doesnít hinder HOFís sound at all as theyíve embraced this change well. Matt Pike can still shred but I hear a lot more influence from Iron Maiden and Metallica in his guitar work than I have on past records. Snakes For The Divine is also a lot more melodic than any of their other albums as well and it makes for a very fun listen. Donít get me wrong, HOF are still heavier than most bands even on this record but this is probably their most accessible record to date. I will say that I donít think itís a better record than Death Is This Communion but itís hard to live up to that record, at least for me. I was hoping this record would get HOF some more recognition outside the metal community since it was released on a bigger label but no dice.


8. The Gaslight Anthem - American Slang



I was bound to like this no matter what but objectively speaking, I think American Slang itís a better record than The Ď59 Sound and a solid album in general. Brian Fallonís vocals are one thing thatís improved a lot and he really showcases his voice on this album. The record also feels a lot less ďgimmickyĒ than itís prodecessor if that makes sense. Brian writing more personal songs instead of lyrics longing for the older times had a lot to do with that. American Slang is also a lot more rock influenced, as well and while Gaslightís Springsteen influences are well on display, they arenít as overwhelming as they were on past albums. One thing Iím wondeirng is what direction theyíll go in after this record.


7. None More Black - Icons





This was one of my most anticipated records of the year and it took a few spins to click with me but Iíve grown to love it. To me, this sounds a perfect combination of their first two records. The speed of File Under Black is there and the experiementation of This Is Satire is also present. Also of note is that guitarist Colin McGinniss stands out a lot more here than on their previous releases. His riffs and hooks on the record are wonderful and beyond catchy. He also has a couple solos thrown here and there. Also, can anyone think of a better melodic hardcore vocalist than Jason Shevchuk? One thing I do wish is that there were more slower songs in vein of ďHere Comes DevereuxĒ since that is the albumís clear standout but there arenít too many other tracks like it. Then again, thatís also the track which reminds me the most of This Is Satire so yeahÖ Anyway, None More Black delivered with Icons for sure.


6. Agalloch - Marrow of the Spirit



Agalloch has always been a band who like to change their approach with every album and they do just that on Marrow of the Spirit. Here we see Agalloch make what is their most black metal sounding record to date as itís evidenced by the lo-fi production, chainsaw guitar riffs and blast beats which fill sections of the album. They have always had heavier sections in their music but this is definitely Agallochís most intense and most evil sounding album to date. These moments are balanced with folk based interludes and dark ambient passages relying a lot on orechestral instruments, all of which are nice touches. They also incorprated some field recordings they experimented with on their last EP, The White, to add ambience to some tracks. Agalloch are a band who donít like to re-create the same album but whatever style they play, they make sure to do it with perfection. While I wouldnít call this perfect yet, itís an excellent record and another addition to the already fantastic discography of Agalloch. Itís not for people with short attention spans, though. Six tracks, 65 minutes is what the album clocks in as.


5. Bad Religion - The Dissent of Man



Here we see what is sort of a ďretrospectiveĒ album for Bad Religion, only with new songs instead of a compilation of older favorites. The Dissent of Man sounds much more similar to Recipe For Hate and Generator than any of their other recent albums and thatís a very good thing as mid-90ís Bad Religion has always been an overlooked gem. Some of the lyrics leave a lot to be desired but overall, thereís not much to complain about with this album. The Ooziní Ahhís are as strong as ever and so are Greg Graffinís vocal melodies. Itís the best album theyíve released since Process of Belief. Hard to believe theyíve been active for 30 years now, itís been quite a career for them.


4. Intronaut - Valley of Smoke



Now hereís one band I didnít expect to be impressed at the beginning of the year. I always thought Intronaut didnít stick out among the many ďprogressive metalĒ bands out there but theyíve won me over with Valley of Smoke. This record is full of some very creative atmospheric melodies and post-rock overtones which their last album didnít have much of. Also, the clean singing has gotten a lot better as the singers have gone with a more choral singing style similar to Baronessí later albums. The bass playing on the record is also very impressive. Itís on this record where I think theyíve created something thatís characteristic to themselves rather than being Isis or Neurosis-lite.


3. Deftones - Diamond Eyes



One of the few bands I liked in middle school who are still making music that interests me. Diamond Eyes takes the best moments of White Pony and mixes it with the elements they experimented with on Saturday Night Wrist. They are another band where you donít know what theyíll bring to the table next and on Diamond Eyes, there are some of their heaviest songs to date (ďRoyalĒ) and beautiful songs like ďSextapeĒ as well. Itís basically Deftones giving everything they have and holding nothing back on this release and it comes forth with fantastic results.


2. Alkaline Trio - This Addiction



I fully understand that this is a huge biased pick but I probably listened to This Addiction a lot more than other records this year and thatís not just because Alkaline Trio are my favorite band, itís a damn awesome record. You could say that this is a ďreturn to formĒ for them which is pretty accurate. The Trio definitely took a more ďback-to-basicsĒ approach with this record and itís evident with the stripped down production and returning to more of the methods which made From Here To Infirmary and Good Mourning so great. Thatís not to say they still arenít thinking outside of box since This Addiction has some surprises on it but they come off as way less awkward than they did on the last two albums. Iím very glad they decided to go in this direction seeing how middle-era Trio is some of my favorite music ever and thatís what this record reminds me of. Just one complaint; needs more Dan! Though his bonus tracks on the deluxe edition make up for it a little.



1. Kvelertak - Kvelertak


Itís weird how some of my favorite records from this year have come from nowhere. I had no idea who Kvelertak were when I first found out about them and decided to check them out because I liked the albumís artwork. Shallow reason yes, but I found out about one of the best records of the year that way. Kvelertakís style of black metal mixed with hardcore punk may sound like a mess on paper but once you listen to it, youíll find yourself loving it too. This is probably the catchiest stuff with black metal influence Iíve heard that doesnít suck. This is one of the most enjoyable records Iíve listened to this year and youíll keep coming back from more after youíre done listening to it. Plus, all of their lyrics are in Norweigan and about Norse Mythology. Whatís not to love about that if youíre a metal fan?
Honorable Mentions
Ted Leo & The Pharmacists - The Brutalist of Bricks
Darkthrone - Circle The Wagons
Comeback Kid - Symptoms + Cures
Thou - Summit
Cathedral - The Guessing Game
RVIVR - RVIVR
Ceremony - Rohnert Park
Band of Horses - Infinite Arms
Melechesh - Epigenesis
Top 5 EPís Of 2010
5. Torche - Songs For Singles


More of Torche being themselves here. Itís the same catchy metal that theyíve always played and they havenít strayed from the path at all. The last two tracks were definitely interesting and make me look forward to their future releases, though.

4. Brendan Kelly/Joe McMahon - Wasted Potential


Brendan playing acoustic versions of some of my favorite Lawrence Arms songs..what could be better than that? I also liked Joeís side of the EP well enough even though Iím not a huge Smoke or Fire fan.

3. Gallowbraid - Ashen Eidolon


If someone disguised this as the new Agalloch, it would fool a lot of people. Thatís not to say that itís a complete Agalloch rip-off because Gallowbraid does have their own sound. Itís good to know thereís more artists out there playing this brand of ďdark metalĒ since itís a very interesting concept.

2. Banquets - This Is Our Concern, Dude


From the remains of Let Me Run, The Stand In and The Banner come Banquets, a band with only one 7Ē on their resume but boy is it an impressive one. Fans of melodic punk should be able to get into this band easy, which is why this was a big hit with me.

1. Let Me Run - Broken Strings


Let Me Runís gone through more member changes than I can keep track of but they really hit it home with this EP. Itís one great hook and chorus after another. Just listen to ďBrocomotiveĒ to find out what I mean. Dumb song title, aside. After I heard that track, I needed to hear more and kept coming back. Like Banquets, if bands like The Loved Ones are youíre thing than this is right up your alley.
Bands to look out for
Gallowbraid
Banquets
Cough
Born To Lose
Sundials
Most Disappointing Albums
Fireball Ministry - Fireball Ministry
Remember how I said Anathema was well worth the wait? Unfortunately, this wasnít worth the five year gap between records. Itís not a bad record but I was definitely expecting more from them.

Four Year Strong - Enemy of the World
I donít know if Iím just over this style of pop-punk or what but I couldnít get into this it all no matter how many people tell me how good it is. Iím sure itís still fun as hell ot see live at the very least.

Melvins - The Bride Screamed Murder
I really got into Melvins the last couple of years, unfortunately this wasnít one of the albums I digged. Maybe my problem is I havenít listened to much of their later stuff so this came off a shock compared to their older material? Thatís my theory at least,

Dark Tranquillity - We Are The Void
Solid Dark Tranqullity album but not much more than that. DT havenít broken their mold that much in their careers but they have consistently released excellent albums and I thought Fiction was no different. Unfortunately, We Are The Void didnít exactly live up to my standards even if I do think itís a solid effort. At least I still have most of their catalog.

Against Me! - White Crosses
I got into this later but this is hands down the biggest disappointment of the year for me and I really liked New Wave, too. I honestly think it wouldnít be so bad if it werenít for the terrible production. Butch Vig, what in the world were you thinking when you produced this album? I also thought the record sounded very sloppy and lazily done, especially after listening to a lot of the guitar-work. Iím willing to let Tom and company slide here though since most bands have that one album I like to forget existed.

Bleeding Through - Bleeding Through
So, I really thought Declaration was a step in the right direction for them and thought they would continue to build on that with this recordÖ..shit was I wrong.
Coreyís Favorite Songs of 2010
15. Banquets - Eleanor, I Need A Garden
14. Darkthrone - I Am The Graves of the 80ís
13. Deftones - Beauty School
12. Sara Bareilles - King of Anything
11. The Dillinger Escape Plan - Farewell, Mona Lisa
10. Sundowner - As The Crow Flies
9. Ted Leo & The Pharmacists - One Polaroid A Day
8. Anathema - Summernight Horizon
7. Kvelertak - Fossegrim
6. Let Me Run - Brocomotive
5. Alkaline Trio - Dead On The Floor
4. The Gaslight Anthem - Bring It On
3. Bad Religion - The Pride and the Pallor
2. Stephen Egerton feat. Jon Snodgrass - Fireís On
1. High On Fire - Frost Hammer

Other favorite songs:
Intronaut - Miasma
Nachtmystium - Addicts
None More Black - Here Comes Deveruex
Agalloch - Black Lake Nidstang
The Flatliners - Bleed
Jimmy Eat World - Stop
Murder By Death - Foxglove
The Menzingers - I Was Born
The Hold Steady - Hurricane J
Street Dogs - Bobby Powers
Gallowbraid - Ashen Eidolon
Drive-By Truckers - Drag The Lake, Charlie
Crime In Stereo - Not Dead
Black Tusk - Red Eyes, Black Skies

Records and Things That Surprised Me This Year
The Menzingers - Chamberlain Waits
Kvelertak - self/titled
I actually liked the new Yeasayer album
Finally getting new music from Blake Schwarzenbach!
Intronaut - Valley of Smoke
Descendents playing shows againÖÖin Australia

Most Anticipated
Thrice
Dave Hause
Thursday
Pulling Teeth
Rise Against
Down
Eyehategod
No Trigger

Albums I should have heard last year
Frank Turner - Poetry of the Deed
Teenage Bottlerocket - They Came From The Shadows
Amesoeurs - self/titled
Immortal - All Shall Fall
Om - God Is Good
Pulling Teeth - Paranoid Delusions/Paradise Illusions
2009: Year In Review (Music)
Overall, I felt that it was a great year for music. There were tons of great releases this year and it was even difficult for me to narrow down a certain number of albums, but I eventually settled on 25 albums that I liked the most this year. Decided to do blurbs anyway even though I don't think most people will read them. Was going to do favorite songs but that's way too many.


25. Rehasher - High Speed Access To My Brain
I've always preferred Rodger's vocals in Less Than Jake the most, so I'm glad that I found Rehasher. Also nice that Rehasher is more of a straight-up punk band since I'm not the world's biggest ska fan. Their new album is a fun listen all around; Tight melodies, great vocals and interesting lyrics.

24. Empty Promise - Start From The Ground
Who would have thought that one of my favorite finds of the year would come from overseas, let alone Austria. Empty Promise aren't reinventing the wheel but they can make some of the most enjoyable melodic punk to come out of this year. Here's hoping a label picks them up soon because they enjoy it.

23. Church Of Misery - Houses Of The Unholy
I was in search for some new stoner metal albums and came across this. You know an album is great if the only negative thing I can say about it is that it's not as good as Master of Reality (then again, what is?). Between Boris and Church of Misery, the Japanese have stoner metal really down to a T.

22. Skeletonwitch - Breathing The Fire
They've improved their musicianship a lot and the production's a lot more robust this time around, but this isn't terribly different from their breakthrough album, Beyond The Permafrost. Totally not a bad thing though as they're a band that I don't mind sticking to the same sound. Their brand of blackened thrash metal sure makes for a fun listen for metal fans.

21. Broadway Calls - Good Views, Bad News
Wasn't the album of the year I was anticipating but Broadway Calls still play some of the best pop-punk out there today, and I'll stand by that. They can still write one great hook after another and deliver some of the best lyrics. Hell, I even listen to "Election Night" because it's incredibly catchy despite hating the lyrics. If every song was as good as "Tonight Is Alive," then I could guarantee that this would be in my top 10 but alas. Still a great album and righteous dudes either way.

20. The Golden Age - Unlock Yourself
Being a huge fan of melodic hardcore, I'm somewhat picky when it comes to finding new bands that play this style. Why? Because a lot of it is too toned down for me, but that's not the case with The Golden Age. They play this genre the way it's meant to be played; fierce guitar lines, killer gang vocals, catchy melodies thrown in every once and awhile, sounds right up my alley for sure. Also helps that the lyrics promote a good message without being overly cheesy.

19. Alexisonfire - Old Crows/Young Cardinals
This album kept me a fan of Alexisonfire. I've been listening to these guys for years now and while I liked Crisis, it wore off on me after awhile and I wasn't a fan of the direction they were heading in. I'm so glad they decided to go in a completely different direction rather than be City & Colour + distortion and go after a more distinct sound. George's back to being the main vocalist for the band and I really like his new "singing" style. Dallas' vocal spots on the album have decreased a lot, but the quality of his voice hasn't at all. The more I listen to this, the more I think it's their best album and I have no problem saying that.

18. Bob Mould - Life & Times
I really got into Husker Du this year and eventually got around to hearing some of his other projects, including his new album, Life & Times. It's great to see that he can still deliver more great songs at his age and write some fantastic lyrics. It's even more impressive that he records and produces his solo material individually, especially considering the guitar tone is wonderful throughout the record. What can I say? The dude continues to impress me.

17. Mastodon - Crack The Skye
I think it's impossible for me to dislike a Mastodon record because no matter how deep into progressive territory they go, I always enjoy their albums and Crack The Skye is practically a progressive metal record. While I do miss those crushing riffs that used to fill their records, I love the direction they're going in now.

16. American Steel - Dear Friends & Gentle Hearts
AMSteel sure made one poppy record here. SOMEONE ALERT THE PUNK POLICE AT EH ORG IMMEDIATELY. Had to get that out of my system. Anyway, while I didn't expect the band to go in this direction, I really love what they did on this album. It's a lot more light-hearted and upbeat than before but somehow, it actually works well with them. I know a lot of people hated this but I couldn't give a shit what other people think.

15. The Swellers - Ups and Downsizing
I have no idea why these guys are on FBR either... The Swellers won me over with their live show in the Giglife Tour and their album, My Everest and Ups & Downsizing only made me like them even more. Despite the label change, The Swellers still play their catchy brand of skate punk with some adjustments. For one, the production's a lot clearer, as are Nick's vocals and there's one acoustic song, which also happens to be a standout. Definitely a great "pop-punk" record. Wouldn't be surprised if they blew up next year.

14. Converge - Axe To Fall
I'll be honest, my expectations were set sky high after hearing "Dark Horse" and the title track, both of which are incredible songs so when I finally heard this album, I was a bit underwhelmed. I eventually listened to it more and discovered more and more things I liked about it. Some comparisons to No Heroes are obvious but they did do a lot of things different with this record. "Cruel Bloom" is completely different from anything they've done and Kurt's guitar-work is at a whole other level. Basically, it's a Converge record, so you know to expect something great.

13. Nothington - Roads, Bridges & Ruins
Imagine if Social Distortion, Hot Water Music and Dillinger Four got together and started making music. That's a pretty vague description of what Nothington's sophomore record sounds like and it's awesome. Really a improvement compared to All In. This record is so much more memorable.

12. Every Time I Die - New Junk Aesthetic
Best ETID album since Hot Damn! and arguably their heaviest yet. The Big Dirty got me to be a fan of them and New Junk Aesthetic has made me an even bigger fan. Their style of "southern metalcore" has been revamped to sound a lot more aggressive and crazier than it has before. Keith's vocals also have gotten a lot better, at both singing and screaming. Can't remember the last time they've sounded this good.

11. Chuck Ragan - Gold Country
Chuck goes in a more country direction on Gold Country and you know what? It's awesome. It really is. Doesn't matter where this guy is making music because it's always great. Gold Country was the perfect soundtrack to walking home on evenings this summer. Just fit the mood perfectly. I think this record has a lot more substance than Feast Or Famine with all of the added elements and it feels like he's going in a real serious direction with this solo career of his. Looking forward to see what he brings us next time.

10. Polar Bear Club - Chasing Hamburg
Their debut album took a few listens to really get into, that's not the case with Chasing Hamburg. I loved this on first listen as Polar Bear Club manage to deliver another fantastic album. It's pretty similar to the debut in the sense that they still play the same brand of melodic post-hardcore but they've incorporated a bit of influence from bands like The Get Up Kids this time around and deliver a lot of very infectious songs.

9. Thrice - Beggars
This was one of the biggest surprises to come out of this year, mostly because I didn't even know Thrice were recording new material. Either way, Thrice have returned to a more straight-forward sound after going way outside the box with The Alchemy Index EP's. Their sound is still evolving, only things seem to flow more naturally and it sounds a lot less forced than The Alchemy Index as it sounds more like an actual Thrice record.

8. Strung Out - Agents of the Underground
Most people either love Strung Out's newer albums or they hate them, really no middle ground. I can definitely that this record is miles above Blackhawks Over Los Angeles as it's much more consistent and the production isn't as ridiculous. Agents of the Underground has Strung Out still blending in their skate punk sound with metal-influences only I feel that they finally got it right here.

7. Baroness - Blue Record
Baroness continue to branch out musically only this time they dabble with a lot of progressive and classic rock influences rather than post-metal. There are songs on this album that are absolutely nothing like they've ever done before and a couple are among their best yet. Hopefully the Mastodon comparisons will be laid to rest now. Yeah, they still sound similar but not as much as people make it out to be.....

6. Dear Landlord - Dream Homes
I always link this record back to Off With Their Heads' 2008 release, From The Bottom in the sense that it's got to be the happiest sounding record about self-loathing. It was hard for me to find something I dislike about this record, because there really isn't anything. Reminds me a lot of Screeching Weasel with gruffer vocals and tighter melodies. Dear Landlord really know how to write one great punk anthem after another and Dream Homes is full of them.

5. Thursday - Common Existence
This could tie War All The Time for my favorite Thursday album. It's really a nice balance between the chaotic-nature of their older material and the more experimental edge they took on A City By The Light Divided. There's some songs that are among the heaviest they've recorded since Full Collapse ("Resusicitatoin of a Dead Man") and some that are beautifully ambient ("Love Has Lead Us Astray"). Those who weren't into their last album might prefer this more as the band has definitely found their spark again. The lyrics to "Resuscitation..." say it best; "Can you feel a pulse? It's for stopped for so long, let's restart it." Granted, I enjoyed City... a lot but Common Existence exceeded my expectations and more.

4. Silversun Pickups -Swoon
Silversun Pickups really didn't need to change their sound too much to make a great album, but they made a few adjustments to improve their sound. Swoon has a few more songs that rely on hooks and choruses to power them unlike Carnavas which they focused more on building an atmosphere with their music. This new approach really works for them as it's more accessible and enjoyable. They still sound like they're channeling those great early 90's alternative bands on Swoon but it's definitely not a bad thing at all.

3. Dinosaur Jr. - Farm
Yep, they've still got it. Not too often does a band sound as good as they used to after they break up and reunite, but Dinosaur Jr. is one of those exceptions. Beyond was a really nice return album for them but Farm even blows that out of the water. It's Dinosaur Jr. continuing to deliver the same noisy, alternative rock that they always have but they really took it up a level on this album to sound better than they have in a long time.

2. Propagandhi - Supporting Caste
If this band isn't one of the best in the world right now, then I don't know what to think. They've really come along way since their bratty punk beginnings of How To Clean Everything and have improved in just about every aspect. Chris's vocals sound better than ever, they can still shred the hell out of their instruments (without going completely overboard) and their lyrics show that these guys aren't afraid to speak their minds at all. One of the most thoughtful and intelligent bands around today, that's for sure. It's so interesting to look at how much the band's evolved throughout their discography and they have reached their full potential with Supporting Caste.
side note: There's also a little hockey tie-in on "Dear Coach's Corner" which makes me like it a little more. ;)

1. Banner Pilot - Collapser
While Supporting Caste is probably"the best" album this year, Collapse is my favorite.I've listened to this album more than any other released this year. Everything kind of blends in on first listen and it sounds like "just another Banner Pilot album" but once you really dive into it, then you'll see all the great things about it. Nick Johnson's lyrics are really what's best about this band. I've had a few rough times this year and I could relate to a lot of songs on here, so that's really what hit it home for me. Also helps that these guys know how to write one hook after another, so it makes for an enjoyable listen anytime.

Honorable Mentions:
Rise & Fall - Our Cycle Is Vicious, Darkest Hour - The Eternal Return, Pissed Jeans - King of Jeans, Shook Ones - The Unquotable AMH, Gallows - Grey Britain, Razor of Occam - Homage To Martyrs, Austin Lucas - Somebody Loves You, Warbringer - Waking Into Nightmares, Cattle Decapitation - The Harvest Floor, Rancid - Let The Dominoes Fall, My Heart To Joy - Seasons In Verse, Megadeth - Endgame.

Records I Liked But Should Have Listened To More:
The Red Chord - Fed Through The Teeth Machine, Morrissey - Years of Refusal, Phoenix - Wolfgang Amadeus Phoenix, Tegan & Sara - Sainthood, Scar Symmetry - Dark Matter Dimensions, Clutch - Strange Cousins From The West, Blacklisted - No One Deserves To Be Here More Than Me

Favorite EP's:
10. This Is Hell - Warbirds
9. Jesu - Opiate Sun
8. Pulley - Time-Insensitive Material
7. A Wilhelm Scream - self/titled
6. Paint It Black - Amnesia
5. Make Do and Mend - Bodies of Water
4. Anchor Down - Steel To Dust
3. The Menzingers - Hold On, Dodge
2. The Loved Ones - Distractions
1. The Lawrence Arms - Buttsweat & Tears

Bands of the Year (according to last.fm);
1. Propagandhi
2. Thursday
3. Dear Landlord
4. Dinosaur Jr.
5. Thrice
6. AFI
7. Every Time I Die
8. Darkest Hour
9. Polar Bear Club
10. Strike Anywhere

Biggest Disappointments of the year:
Between The Buried & Me - The Great Misdirect
Fuck, they've gotten really bizarre and not necessarily in a good way. I got more into this over time but I was still pretty let down.
Dead To Me - African Elephants
Figured they were going in a different direction, but I wasn't expecting this drastic of a change. If they want to sound like The Clash then that's fine, I'm just not down with it here.
Death By Stereo - Death Is My Only Friend
I know they've been going down hill but I wasn't expecting something this bad.
The Fall of Troy - In The Unlikely Event
I don't know if I've gotten over this band or if this is just awful. Maybe both?
Four Year Strong - Explains It All
I really thought this would be a good idea?
Lucero - 1372 Overton Park
Everyone seems to disagree but I hate the damn horn section on this record so much.
Ruiner - Hell Is Empty
Major fucking weaksauce.
Set Your Goals - This Will Be The Death of Us
If only the rest of the album was as good as the title track and "The Fallen."

Stuff I'm Looking Forward To Next Year:
Alkaline Trio - This Addiction
Jimmy Eat World
No Trigger
None More Black
Murder By Death
Ted Leo & The Pharmacists - The Brutalist Bricks
The Dillinger Escape Plan - Operation Paralysis
Crime In Stereo
The Gaslight Anthem
High On Fire
I Don't Wanna Go There....
I always find some bands to be totally reliable when it comes to new releases. One of those bands being the legendary Dinosaur Jr. Today, their new album, Farm was released and it is absolutely phenomenal. Top 5 of the year for me right now. It's been leaked for awhile and I held off on DLing it until just now. Will definitely be picking up a copy of this since it's fantastic

(and only $7.99 at Best Buy*cough*)

. The new Alexisonfire is also $7.99 there so I can finally pick up a copy of that as well and wont be stuck with the shitty quality download that's been out for awhile. I usually don't go to Best Buy for CDs anymore but this is a pretty sweet deal.

Anyway, Dino Jr continue the streak of consistently putting out great albums despite their age. J Mascias has still got it!


Also planning to go to an O's/Nats game this Sunday where they're giving away free Markakis jerseys to the first 10,000 entrants. Should be a blast. I've been saving up for good tickets.
2009 Mid-Year Report
It feels kind of pointless to do this since there's a lot coming out on the 23rd and I just received a stack of promos to review for SPB, but I'll do it anyway. Here are my favorite records of the year so far;

Top 10:
1. Propagandhi - Supporting Caste
2. Thursday - Common Existence
3. Silversun Pickups - Swoon
4. Empty Promise - Start From The Ground
5. The Loved Ones - Distractions
6. Gallows - Grey Britain
7. Shook Ones - The Unquotable A.M.H.
8. Razor of Occam - Homage To Martyrs
9. Mastodon - Crack The Skye
10. Cattle Decapitation - The Harvest Floor

Honorable Mentions:
Isis - Wavering Radiant
Alexisonfire - Old Crows/Young Cardinals
The Riverboat Gamblers - Underneath The Owl
Last Lights - No Past, No Present, No Future
Warbringer - Waking Into Nightmares

Stuff I Still Need To Hear:
North Lincoln - Midwestern Blood
Amesours - self/titled
The Dangerous Summer - Reach For The Sun
Morrissey - Years of Refusal

Anticipating Albums from: Dinosaur Jr, Killswitch Engage, Broadway Calls, Darkest Hour, Death By Stereo

I also just got the new releases from Paint It Black and Anti-Flag. Both of which I really enjoy but I'm not ready to rank them or place them anywhere yet.
Corey's Favorite Albums of 2008/2008 Music review
I had a long introduction planned, but i'll work on it later. So with no further bullshit, here are my favorite 2008 albums! :D

20. Polar Bear Club - Sometimes Things Just Disappear
http://tbn2.google.com/images?q=tbn:...cL._SS500_.jpg
I never heard anything from this band before and knew next to nothing about them but I saw them as a recommendation on last.fm and they toured with a few bands I love (Crime In Stereo, Broadway Calls) so I'd figured I'd give them a shot. At first they came across as a weaker version of Hot Water Music at first but I listened to them a few more times to try to get into them, and I ended up loving this album. Yes, they sound a lot like Hot Water Music mixed with older Jawbreaker but they have a very unique sound that stands out in the current punk scene. What really made me love this album was the lyrics. "What good am I to anyone like this? It's been a hard couple months I'll admit But after tonight I'm not so convinced that I'm wrong I feel at ease with my lows, and I'll take it. Lord knows I'll take it. Tonight they're explainable, far from extraneous" from "Convinced I'm Wrong" is probably my favorite line, there was a lot to choose from haha.

RIYL: Hot Water Music, old Jawbreaker, Crime In Stereo
Favorite Songs: Convinced I'm Wrong, Hallow Place, Bug Parade, Another Night At The Rock

19. Less Than Jake - GNV FLA
http://tbn0.google.com/images?q=tbn:...ke_Gnv_fla.jpg
I'm in the minority of those who really enjoyed Less Than Jake's last couple of albums, although In With The Out Crowd took awhile to click with me. However, like most, I prefer their earlier albums to their newer ones, which is why this album ended up being so much better than I was expecting. This is pretty much a direct return to their older sound of horn-heavy ska-puk, kind of like what the follow-up to Hello Rockviewshould have sounded like. Either way, this record is fun, catchy and the band will definitely be happy that they can play new stuff at shows now since the fans wont hate it anymore. haha. Releasing this on their own label might have something to do with this album being better than the last few....

RILY: old Less Than Jake, Reel Big Fish, The Mighty Mighty Bosstones
Favorite Songs: The Space They Can't Touch, The Golden Age of My Negative Ways, Abandon Ship, Conviction Notice

18. Alestorm - Captain Morgan's Revenge
http://tbn1.google.com/images?q=tbn:...ge_co ver.jpg
A friend recommended me this album and as soon as he told me that they were "pirate metal" I had to get on this as soon as possible. The whole idea might sound stupid to some, but Alestorm actually pull off the whole pirate gimmick very well. They're very talented musicians showing off their abilities in a lot of tracks with guitar solos and the inclusion of Celtic and Scottish folk instruments to make their "pirate metal" sound very authentic. Another main reason is because the vocalist literally sounds like a soggy old ship captain who has been wondering the seven seas for years in search of treasure. Just sit back and listen to the band's tales of treasure hunting, booze, wenches and scavenging the seas. There's also a good amount of headbanging tracks on here too as well as some that supply many lulz, so if you're into that, then this is the album for you.

RIYL: Pirates, Scurvy, Wenches & Mead, Real Recommendations: Battlehead, Hammerfall, Falconer
Favorite Songs: Over The Seas, Death Before The Mast, The Huntmaster, Wenches & Mead, Flower of Scotland

17. Street Dogs - State of Grace
http://tbn3.google.com/images?q=tbn:.../07/street.jpg
I wasn't really expecting much coming into this album since I had never listened to Street Dogs before and my friend told me they were terrible, I'll remember never to listen to him again because Street Dogs are the exact opposite of terrible. Street Dogs are becoming one of my favorite bands and this is the album I started with. This isn't terribly different from their other albums only with a lot more folk instruments thrown in. This is also the Street Dogs' best album lyrical wise, not neccisarily their best album overall though. Oh, and for the record, they sound completely different from the other two Celtic influenced punk bands who are also awesome but everyone knows who they are. Not sure if anyone will get that last sentence but either way, this album is very good and a great addition to Street Dogs' discography.

RIYL: The Briggs, The Bouncing Souls, Time Again, Those two bands I mentioned in the review.
Favorite Songs: The General's Boombox, Kevin J. O'Toole, A State of Grace, Two Angry Kids

16. Dillinger Four - C I V I L W A R
http://tbn3.google.com/images?q=tbn:...lwar_copy1.jpg
Everyone's been waiting years for the release of this and it's finally here and well worth the wait. D4 didn't really change things up on this album but why fix something that isn't broken? They come out in full force and make yet another album that rules from start to finish with their signature style of punk rock. This album is great as a whole, as there aren't too many individual standouts but to me, that means that I'm less likely to skip tracks haha. A few tracks on here sound like they would be better faster but this album still rules either way.

RIYL: NOFX, The Lawrence Arms, The Ergs!
Favorite Tracks: Gainesville, Fruity Pebbles, Contemplate This On The Tree of Woe, Cinder Blocks On Clown Cars

15. Alkaline Trio - Agony & Irony
http://tbn0.google.com/images?q=tbn:...nyironyee2.jpg
Meh. I don't care if I'm biased, I love this album. Sure, it's not as good as other records but it's still very solid for what it is. I don't understand all of the complaints about this being "more mainstream" it sounds like an Alkaline Trio record if you ask me. It shows the band going to sort of a Good Mourning-era sound with a few faster tracks that Crimson lacked. The lyrics are also somewhat upbeat and positive compared to the rest of their discography, it's something different but I like it. The New Wave style production that was on Crimson is absent on this record too, giving it a more simpler feel. This is also coming from someone that enjoyed Crimson a bit, haha. A good few of these tracks are killer live as well. Yeah, it's also the debut of them on Epic Records but all the "Troo punx" need something to complain about, am I right?

RIYL: Hot Water Music, other Alkaline Trio albums, The Loved Ones
Favorite Tracks: Calling All Skeletons, I Found A Way, Do You Wanna Know, In Vein

14. Protest The Hero - Fortress
http://tbn3.google.com/images?q=tbn:..._Fortress1.jpg
One hell of a sophomore effort from the Canadian progressive metal/post-hardcorewhatevethefucktheywanttobec alled band. They've improved in nearly every way possible ever since Keziacame out and show it on this album. Better songwriting, even more incredible musicianship, much improved vocals and each track doesn't sound like 4 different pieces like Keziadid. There's a lot more metal influence on this album too, hell, it could even be considered a metal album to some. Either way, it rules. I was sick of all the hype when this first came out but I eventually learned to deal with it and just accepted the fact that this album slays. Can't wait for the next one.

RIYL: SiKth, Between The Bured & Me, Dragonforce
Favorite Tracks: The Dissentience, Goddess Gagged, Palms Read, Wretch

13. Opeth - Watershed
http://tbn1.google.com/images?q=tbn:.../watershed.jpg
Man, how great is Opeth? They keep pumping out one great album after another and Watershed is no different. It shows a bit of a separation between Opeth's heavier and lighter sides, only they aren't repeating what they once did with their older albums. The lighters songs sound much more mournful and darker while the heavier songs are much more brutal than they have been before. The real thing that impressed me was how they managed to put out another fantastic album despite two key members leaving the band. Drummer Martin Lopez and long-time guitarist Peter Lindgren (who was with the band for over 15 years) left the band before Watershed was recorded and many thought they were done after this. Doubters have been proved wrong as Opeth return only with a somewhat new sound, but it doesn't stray away from sounding like Opeth.

RIYL: Bloodbath, Porcupine Tree, Novembers Doom
Favorite Tracks: Heir Apparent, Burden, Porcelain Heart

12. Thrice - The Alchemy Index Vol. III & IV: Air & Earth
http://tbn3.google.com/images?q=tbn:...III%26IV-1.jpg
Thrice are a perfect example of how a band should evolve. Going from punk to post hardcore to experimental rock within 4 albums, and now they are doing many different things with The Alchemy Index. Showcasing their heavier and softer sides on Fire & Water, they go with a completely different direction on Air & Earth. Air shows them taking an atmospheric style rock approach and Earth shows them with a "back to basics" style approach. Air is the best out of all four albums and has one of the best songs the band has ever done on it with, "Daedalus." Earth is also great. They use mostly acoustic instruments on it and there is only one track with a full drum kit. Both sound nothing like the band has ever done before and both are amazing. It will be very interesting to see how the band goes from here. I was very skeptical as to how much I would like this since Fire & Water took awhile to grow on me, but I ended up being blown away.

RIYL: New Deftones, Murder By Death, Radiohead
Favorite Tracks: Daedalus, Come All You Weary, A Song For Milly Michaelson, Moving Mountains

11. The Mars Volta - The Bedlam In Goliath
http://tbn0.google.com/images?q=tbn:...1/voltaart.jpg
There were a lot of bands that improved this year and The Mars Volta may have been the one that improved the most. This is the first Mars Volta album I can listen to the whole way through without skipping tracks or anything. They finally cut the bullshit and made an album that rocks from start to finish. There's a ton of incredible instrumental parts on here; incredible drumming, awesome guitar solos, crazy sounding wind instruments and Cedric's voice sounds better than ever (not counting when he was in ATDI but that's another story). It really sounds like the band had a blast recording this too. Rather than focusing on ambient passages and etc, they just have fun in the studio rocking out and making this album. They've been struggling with their past couple of albums but they come back and blow everyone away with The Bedlam In Goliath.

RIYL: King Crimson, Yes, Rush
Favorite Tracks: Goliath, Metatron, Tourniquet Man, Ourobouros

10. Rise Against - Appeal To Reason
http://tbn1.google.com/images?q=tbn:...f/ATRFinal.jpg
I'm gonna go ahead and make the very bold statement of saying that this is the band's best album since Revolutions Per Minute. That may not suit well with a lot of people but it's true. On Appeal To Reason, Rise Against combine the aggressive sounds of Revolutions Per Minute with the catchy, "poppier" sound of their last album, Sufferer & The Witness. Rise Against keep releasing one solid album after another and Appeal To Reason continues that streak. The aggressive songs are almost as good as they were on Revolutions Per Minute and some of the "poppier" songs are the best on here. i.e. "The Dirt Whispered." I just love that they haven't completely lost their touch despite what most people say.

RIYL: Strike Anywhere, Strung Out, Bad Religion
Favorite Tracks: Kotov Syndrome, Saviour, The Dirt Whispered, Collapse (Post-Amerika)

9. Ceremony - Still Nothing Moves You
http://tbn1.google.com/images?q=tbn:...ngMovesYou.jpg
Hardcore has become a bit of a joke in recent years with so many "scene" bands trying to pass off redundant, generic garbage as hardcore. Fortunately, Ceremony is not one of those bands and their debut, Still Nothing Moves You sounds exactly like what real hardcore should sound like, only on steroids. They are even more pissed off, angry, ferocious, and it hits you right in the face and knocks you out when you listen to it. This brings back an even more vicious sound that is reminiscent of some hardcore bands that were big around the turn of the millennium, before it went to shit that is. Ceremony are much more progressive, talented and pissed off than those bands, which separates them from being categorized with them, in my opinion. Anyway, Still Nothing Moves You is definitely the best hardcore album of the year and may start a whole new breed of hardcore bands that will be out in the future.

RIYL: American Nightmare/Give Up The Ghost, Bane, Sinking Ships
Favorite Tracks: Dead Moon California (Midnight In Solitude)/The Difference Between Looking And Seeing, Overcast, Learn/Without, (most of the tracks kind of go together as one but these are the standouts.)

8. AmonAmarth - Twilight of the Thunder God
http://tbn0.google.com/images?q=tbn:...er%252BGod.jpg
If there's one band that I've never been disappointed by, it's Amon Amarth. Their style of Viking Metal has remained consistent through their years as a band but it has shifted over the years. They took a more doom metal approach on a couple of their albums but returned to their faster, melodic death metal sound on 2006's epic With Oden On Our Side and continue it on Twilight of the Thunder God. How Twilight of the Thunder God is different from With Oden... is that it sounds much more epic than any of their previous albums and uses a lot more guitar solos. Amon Amarth's sound is still powered buy the sick dual-guitar riffs and Viking related lyrics. It's not as good as With Oden..but it's still a very outstanding album for the metal community in 2008.

RIYL: Vikings, Finntroll, Kataklysm, Kalmah
Favorite Tracks: Free Will Sacrifice, Guardians of Asguaard, No Fear For The Settling Son, Twilight of the Thunder God

7. Off With Their Heads - From The Bottom
http://tbn3.google.com/images?q=tbn:...ads_bottom.gif
After releasing many 7'' and EP's, Off With Their Heads' debut From The Bottom has finally arrived and it is absolutely stellar. Their style of aggressive but upbeat and fast punk rock drew me into listening to them more but what made me a fan was the lyrics.If this isn't one of the most honest punk records I've ever heard, then I don't know what is. You can tell that Ryan Young means what he says when he delivers these honest, (yet, hateful at times) lyrics. Some examples are; "Until the day I die I fuckin' swear I'm gonna make your life as miserable as mine" '-Until The Day., "I'll tell you why I fucking hate my life, I'll tell you why I can't seem to get it right, I'll tell you why I entertain the thought of dying all the time"- I Am You, and "I'm so sick of fighting with every single person that I know, and I'm so sick of lying and burying myself in a hole, I just want to fill that tank up and drive, It's the only thing that still makes me feel alive"- Fuck This, I'm Out. These are some of the most truthful, hateful and honest lyrics I've heard from a punk band awhile. Young's gruff voice is another reason why they stand out from others in the punk scene. When I say gruff, I don't mean a little rough, his voice is really fucking gruffs. Almost like Al Barr from Dropkick Murphy's if he drank acid. Their upbeat sound contrasts the lyrics and vocals nicely to make one fucking excellent punk album.

RIYL: The Bruisers, Street Dogs, Dillinger Four
Favorite Tracks: Fuck This, I'm Out, I AM YOU, Until The Day..., I Hope You Know

6. Murder By Death - The Red of Tooth & Claw
http://tbn2.google.com/images?q=tbn:...oftooth300.jpg
I got into this band at the beginning of the year and have loved everything I've heard including this album. I didn't know if I would like this as much as their other three albums but it ended up being my 2nd favorite from them. Unlike their last album, they wrote a concept album that revolves around one story instead of 12 different ones. This story details the adventures of the protagonist of their second album, Who Will Survive & What Will Be Left of Them as he travels the desert to the town where the former album takes place. They tone down on the depressing ballads on this album and focus more on faster-paced songs, but most of them still have the solemn vibe that they are known for. The main exception being the closer, "Spring Break 1899" which is probably the most upbeat song I've heard from the band and one of their bests for sure. Not as great as their last two albums but it's still fantastic and one of the top albums this year. If you have never listened to this band before, prepare for something like you have never heard before.

RIYL: epic stories, Western movies, film scores, The Weakerthans, Nick Cave & The Badseeds, Johnny Cash
Favorite Tracks: Fuego!, Spring Break 1899, 52 Ford, Ash, Steal Away, Comin' Home

5. Eluveitie - Slania
http://tbn3.google.com/images?q=tbn:...eitie-2008.jpg
Probably my favorite band from this new wave of folk metal that's been getting really popular lately. The main reason I like them so much is that they combine folk music and metal without coming off as ridiculously cheesy. So many other bands have failed at dong so, but this band manages to combine the two styles perfectly. Their metal side is heavily influenced by Dark Tranquillity, especially the vocals. The more folk side is very prominent as they use mainly Celtic folk instruments like pipes, fiddles and bagpipes. They may be considered too heavy to be a folk metal band but there aren't too many melo-death bands that use flutes in their sound so calling them melodic death metal may also be a bit of a stretch. Whatever genre they do fit into, it's obvious that they are a standout among those in it. Eluveitie are definitely a worhty contributor to the folk metal scene rather than just a clone of other bands in it since this new style of melodic death metal/folk metal might influence tons of other bands.

RIYL: Dark Tranquillity, Wintersun, Turisas, Ensiferum
Favorite Tracks: Bloodstained Ground, Inis Mona, Slanias Songs, Primordial Breath

4. The Loved Ones - Build & Burn
http://tbn1.google.com/images?q=tbn:...d-and-burn.jpg
When I got Keep Your Heart back in April, I was in love with that album. It was nearly all I listened to for a couple months. I had heard that Build & Burn wasn't as good as it but I figured I would give it shot anyway and it turned out to be just as good as Keep Your Heart. The Loved Ones do change it up a little bit, adding more traditional instruments into their forte and building on their rough punk sound. It was a good move in my opinion, because a lot of people probably wouldn't have wanted Keep Your Heart pt. 2, I would have been happy with it but I don't know about others haha. Anyway, this is much more "mature" than Keep Your Heart as a lot of the lyrics focus on the troubles and burdens of life. Some members from The Hold Steady also drop in and contribute to this album as well, helping The Loved Ones take their sound to a whole new level.

RIYL: Hot Water Music, Alkaline Trio, American Steel
Favorite Tracks: Selfish Masquerade, Sarah's Game, The Bridge, Pretty Good Year, Brittle Heart

3. Scar Symmetry - Holographic Universe
http://tbn2.google.com/images?q=tbn:...olographic.jpg
I definitely wasn't expecting something this good from a newer melodic death metal band as Scar Symmetry's new album, Holographic Universe took me by surprise for sure. The band places a lot of emphasis on melody in their music, and they execute it very well as their choruses are catchy and impossible not to love. Holographic Universe has a lot of progressive parts as well, which is what makes this a gem among newer melodic death metal albums. The thing that caught me the most was how fucking great Christan Alvestam's vocals are. He has one of the best ranges I've heard in awhile, going from deep death grunts, basic metal shrieks to beautifully sung choruses.The guitarists of Per Nissolsin and Jonas Kjellgren are also extremely impressive on Holographic Universe too as they make an excellent duo. Whichever side of the band you prefer, Holographic Universe showcases both of them very well and you may find yourself listening to this album almost as much as I did this year.

RIYL: Soilwork, In Flames, Edge of Sanity, Opeth
Favorite Tracks: Ghost Prototype II (Deus Ex Machina), Morphogenesis, Fear Catalyst, Timewave Zero

2. Toxic Holocaust - An Overdose of Death...
http://tbn3.google.com/images?q=tbn:...320/204955.jpg
To put it simple, this record fucking slays, the best metal album of the year for sure. Toxic Holocaust are another band in the thrash revival but they are definitely a worthy contributor to it with their unique blend of thrash and black metal. Their first two albums are solid but were plagued by terrible production, which was the thing missing to make them really take off in the metal crowd. A basic description of their sound is fast, ripping thrash metal riffs with black metal style vocals. On An Overdose of Death, they got the much needed production and their sound took off a lot more than expected. The guitar tone is fucking amazing as it makes the riffs sound a lot heavier and the addition of a studio drummer (Donny Paycheck from Zeke) helped them out a lot too. It still has an overall raw sound but it's much more polished than their first two albums. It is somewhat of a change for Toxic Holocaust but in this case, change is good.

RIYL: Skeletonwitch, Municipal Waste, Exodus
Favorite Tracks: Wild Dogs, War Is Hell, The Lord of the Wasteland, Gravelord

1. The Gaslight Anthem - The '59 Sound
http://tbn1.google.com/images?q=tbn:...7925797gl0.jpg
I'm not sure where to begin with this, really. Ever since I found out about them in March, I loved everything I've heard. Their debut album, Sink or Swim was a masterpiece in my opinion, and I didn't think that they could follow up on it. However, what The Gaslight Anthem do is instead of attempting to improve on Sink or Swim, they go with a totally different direction on The '59 Sound and make yet another amazing album. What they do different on The '59 Sound is they place more influence on soul and old rock n' roll rather than the mixture of punk, folk & rock n' roll that Sink or Swim was based upon. I wouldn't call this anything revolutionary but it's definitely the best thing I've heard all year. I can relate to a good amount of songs on The '59 Sound as The Gaslight Anthem sings about good times passing, having the greatest expectations, wondering which song they'll play when we go and of course, people in high-top sneakers and sailor tatoos. You'll just have to listen to the album to know what I've been rambling about here. If it wasn't for this, I wouldn't still love Tom Petty songs and drive old men crazy and really, what's greater than that? Again, you'll have to listen to this album to know what I'm talking about. If you haven't heard the album, then you probably have no fucking clue what I've been talking about for this whole summary! Anyway, my favorite album of the year and one of my favorite finds this year. How Gaslight will follow-up on this, I have no clue, but I can't wait.

RIYL: The Hold Steady, Bruce Springsteen, Against Me!
Favorite Tracks: Great Expectations, Even Cowgirls Get The Blues, Here's Looking At You Kid, The '59 Sound, Old White Lincolin, The Patient Ferris Wheel, Casanova, Baby!, Basically the whole album. :P

Ones that just missed the cut:
Motorhead - Motorizer
Bayside - Shudder
Cult of Luna - Eternal Kingdom
The Hold Steady - Stay Positive
Bloodbath - The Fathomless Mastery
City & Colour - Bring Me Your Love
Warbringer - War Without End
Hatchet - Awaiting Evil
Gojira - The Way of All Flesh

Albums that surprised me this year:
Scar Symmetry - Holographic Universe (see above)
Funeral For A Friend - Memory & Humanity (return to form for FFAF, I love it.)
Weezer - Weezer (The Red Album) (Wasn't expecting much, but I ended up liking it a lot.)
Bleeding Through - Delcaration (Heavier and more complex than any of their other albums.)
Motorhead - Motorizer (Don't know why I'm surprised, really. Haha. Motorhead still rules after all these years.)
The Mars Volta - The Bedlam In Goliath (See summary)
Cancer Bats - Hail Destroyer (Much better than their generic debut album. They're kind of like Canada's version of Gallows. Fuck yeah!)
Bayside - Shudder (Forgot they had a new album, and I got into it too late so it couldn't make my best of list.)

Albums I was disappointed by:
Flogging Molly - Float (I eventually got more into it but I was still kind of let down)
The Matches - A Band In Hope (What the fuck guys?)
The Offspring - Rise & Fall, Rage & Grace ( Meh...)
Saviours - Into Abbadon (So much hype but not much to show for)
Unearth - The March (Yeah, it's another Unearth record)
Anti-Flag - The Bright Lights of America (I actually liked For Blood & Empire a lot but this album is worthless. A few of these songs BLATANTLY rip off other bands, too.)
All That Remains - Overcome (I have pretty much gotten over this band all together. The over-production of this album really kills it.)
Iced Earth - The Crucible of Man (Even with the return of Barlow, IE release another mediocre album. Thankfully it doesn't ruin their other albums for me.)

Worst albums I listened to this year:
Norma Jean - The Anti-Mother (Awful, just awful.)
Staind - The Illusion of Progress (...It's a Staind album. That says it all.)
Bullet For My Valentine - Scream, Aim, Fire (This band is the music equivalent of a turd.)
Winds of Plague (Liked what I heard on their myspace then checked out the album, I think I was on another band's page.)
Into Eternity - The Incurable Tragedy (Jesus christ, I have never heard one band sound like 20 other ones at once. It sounds like a good thing on paper, but it really isn't.)

What I wanted to hear I didn't get to this year:
Tom Gabel - Heart Burns EP
Algernon Cadwallader - self/titled
Edguy - Tinnetus Sanctius
Fucked Up - The Chemistry of somethingsomething
Coldplay - Viva La Vida or Death & All of His Friends
Okkervil River - The Stands Ins
Sigur Ros - Some Long-ass Icelandic Name that I Don't Care to Remember.
Cold War Kids - Loyalty To Loyalty

Corey's 2008 Mix (aka Corey's Top Songs of 2008)
Non Metal:
The Gaslight Anthem - Even Cowgirls Get The Blues
The Gaslight Anthem - Great Expectations
Rise Against - The Dirt Whispered
Off With Their Heads - I AM YOU
The Loved Ones - The Bridge
Alkaline Trio - Calling All Skeletons
Murder By Death - Fuego!
Thrice - Daedalus
Street Dogs - Two Angry Kids
Polar Bear Club - Bug Parade

Metal:
Scar Symmetry - Ghost Prototype II (Dues Ex Machina)
Toxic Holocaust - War Is Hell
Alestorm - Wenches & Mead
Opeth - Heir Apparent
Protest The Hero - The Dissentience ( I'm putting them here for space reasons)
Eluveitie - Bloodstained Ground
Warbringer - Total War
Amon Amarth - Free Will Sacrifice
Motorhead - Runaround Man
Cult of Luna - The Great Migration


Okay, and that's all of it.I've heard a lot of others but they wern't really noteworthly good or bad so I didn't say anything about them here. There's also my previous blog, but my opinions on a lot of those have changed, haha.
20 Favorite Finds of 2008
Since I found out about a lot of great bands this year I thought it would be cool to blog about some of my favorites. Quite a few of these are some of my favorite bands now.

20. American Steel

I made the stupid decision of not listening to this band until after I saw them open for Alkaline Trio. It was a stupid decision because a bunch of their songs are perfect to shout along to at concerts and their set would have been ten times as better. They were great as it was though, I was impressed enough to check out their latest album, Destroy Their Future which I loved. Seriously, some of the songs on that album are perfect to sing along to live. Mainly, "Old Croy Road," "Mean Streak" and "Razorblades." There was a brief sing along to "Mean Streak" and "Smile On Me" at the Alk3 show but only a few people knew it.I really wish I was one of those few people. Defiintely a nice surprise for me this year. Their old stuff is great too, catchy as fuck.

Go Buy/Download: Destroy Your Future
Favorite Songs: Razorblades, Old Croy Road, Sons of Avarice
Rocks if you like: The Lawrence Arms, Against Me!, Dillinger Four

19. Off With Their Heads



"For Fans of Orgcore" is what made me want to check this band out and as despite how lame the term "orgcore" is, it really classifies a lot of great bands into one genre, one of them is Off With Their Heads. It only took one song for me to get hooked on this band, that song being the first one on their myspace player, "I AM YOU." What a catchy fucking track. The rest of their songs are ace too, ulthough I prefer From The Bottom more than their earlier work because the production is much better. Signing to No Idea really helped them out with that. The lyrics have to be some of the most heart-felt and honest ones I've heard from a punk band in awhie too.

Go Buy/Download: From The Bottom
Listen to: I AM YOU, Until The Day..., Fuck This I'm Out, SOS
Rocks if you like: Dillinger Four (yes, again!), Dropkick Murphys, The Briggs

18. Street Dogs



I had the chance to see this band once last year and twice earlier this year despite not knowing any of their material (I was going to see the band's headlining) but I ducked out of both times. That was an epic fail on both counts because I missed finding out about a great fucking band and seing them live. This is exactly the kind of punk that I like. I checked out their new album first not expecting much but I really liked what I heard and it grew on me a lot. Then came Fading American Dream which I liked even more, thanks to the song "Hard Luck Kid." Only a few days ago I got my hands on Back To The World which is also ace and probably a runner up for my favorite album from them already! haha. Wish I had knew this band sooner. Maybe if I listened to them earlier then I would have had more motivation to go to the shows I missed.

Go Buy/Download: Fading American Dream
Listen to: Hard Luck Kid, Two Angry Kids, You Alone
Rocks If You Like: Dropkick Murphys, Bouncing Souls, Time Again

17. Lucero


I'm just going to say that they are an alt-country band and that will probably turn off most people from them since it's "in" to hate country right now but trust me, this band rules. It's almost like Jawbreaker songs played by a cowpunk band. They have lyrics I can really relate too and have the perfect kind of sound that fits on those lonely nights where there's nothing to do but just listen to music and think about life. They're coming here in February too so I'm definitely going to that.

Go Buy/Download: Tennessee
Listen to: Nights Like These, The Mountain, Slow Dancing
Rocks if you like: Jawbreaker, Social Distortion, The Gaslight Anthem

16. BANE



"Fuck yeah I am still holding on!!" One of the best hardcore bands I've heard in awhile, wouldn't say that they're the best but they're up there for sure. I'm more of a fan of Give Blood than any of their other materail, one of the most intense hardcore albums in recent years. The vocals kind of took a few listens to get used to but other than that, there's not much to dislike about htis band. Intense live shows, amazing lyrics and a sound that just comes out and punches you right in the face. "I'M ALL IN!"

Go Buy/Download: Give Blood
Listen to: Ante Up, Ali v. Fraizer I, My Cross To Bear
Rocks if you like: American Nightmare/Give Up The Ghost, Black Flag, Blacklisted

15. Crime In Stereo



These guys have progressed with each album and get better and more interesting everytime. They've gone from a hardcore band to a progressive rock band within a somewhat short amount of time. The Troubled Stateside is nearly a perfect combination of progressive rock and hardcore punk, so much emotion on that record too. ...Is Dead is more on the progressive side but it's very good as well. I wouldn't say it's better than The Troubled Stateside but it's definitely worth a listen.

Go Buy/Download: The Troubled Stateside
Listen to: I Stateside, Small Skeletal, Sudan
Rocks if you like: Strike Anywhere, Brand New, Thrice

14. Saves The Day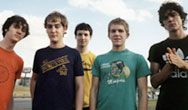 Another band that I've heard of for years but never listened to them until earlier this year. I'm mostly into Stay What You Are but that has some of the best pop-punk songs ever on it. There are songs on there that will get stuck in your head for weeks. A lot of the lyrics I can relate to personally too so that's why I prefer that album over everything else I've heard. Most of you have probably heard about them already and know most about them so I wont go on.

Go Buy/Download: Stay What You Are
Listen To: Firefly, Freakish, Jukebox Breakdown
Rocks if you like: Say Anything, The Get Up Kids, Bayside

13. Kid Dynamite



I had been meaning to listen to this band for such a long time but I couldn't find anything by them but I stumbled across their material one day and fell in love instantly (wow, that expression sounded lame). It's fast, agressive, catchy, fun and has that "fuck yeah" type feel which is usually lame but awesome when it's done right. If you can't get down with "Heart A Tact" then something is very wrong with you. They also did a cover of Black Flag's "Rise Above" which outdoes the original in my opinion. I know that's blasphemy but I don't care. Their split with 88 Fingers Louie is what got me hooked. Both sides of it are amazing.

Go Buy/Download: split with 88FL and self/titled
Listen To: Heart A Tact, Bookworm, Rise Above cover
Rocks if you like: Lifetime, Avail, Black Flag

12. Baroness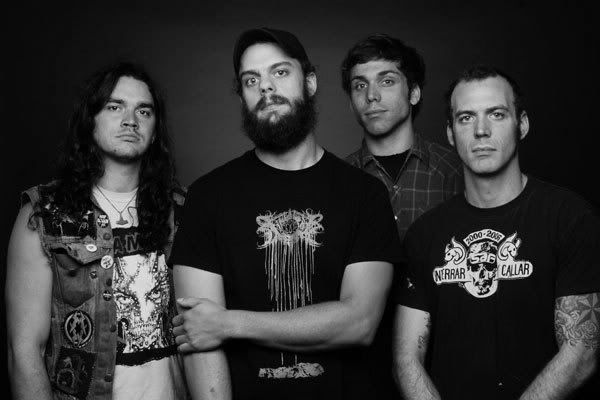 This band took two or three listens to grow on me but I love them now. The Red Album is nearly a perfect combination of sludge metal, post-rock and progressive metal. The instrumental passages are amazing, probably my favorite thing about them. I can listen to the Red Album over and over again and never get tired of it. The lyrics are really interesting too after you read them.

Go Buy/Download: Red Album
Listen to: Isak, Rays On Pinon, O'Appalachia
Rocks if you like: Isis, Mastodon, Torche

11. Scar Symmetry


New album, Holographic Universe is one of the best melodic death metal albums of the new millenium, no joke right there. Their vocalist (who recently left the band :( ) has one of the best ranges I've heard in awhile too. It's a definite top 5 contender of the year but I'll get to that album in another blog. This band just knows how to combine heaviness and melody almost perfectly. I hope this band can recover after Christian left since he was what made the band a real force.

Go Buy/Download: Holographic Universe
Listen to: The Illusionist, Ghost Prototype II (Deus Ex Machina), Morphogenesis
Rocks if you like: Soilwork, In Flames, Arch Enemy

10. Electric Wizard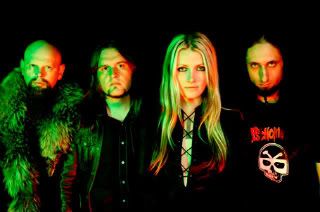 Some of their stuff is a serious mindfuck, but in a good way. They are probably the heaviest band around today and sound like nothing you ever heard before. Imagine Black Sabbath with heavy influence on drugs, Satan and distortion, so they sound like something but nothing you've really heard before. Every other stoner metal band just fails in comparison to them. Witchcult Today is a damn masterpiece. Dopethrone fucking destroys as well, but it's kind of a mindfuck after you listen to it too much.
This was a really incoheret summary. Just listen to this band and tell me they aren't awesome.

Go Buy/Download: Witchcult Today
Listen To: Dunwich, Saturnine, Funerapolis
Rocks if you like: Black Sabbath, Queens of the Stone Age, Candlemass, weed, drugs, satan

9. Strike Anywhere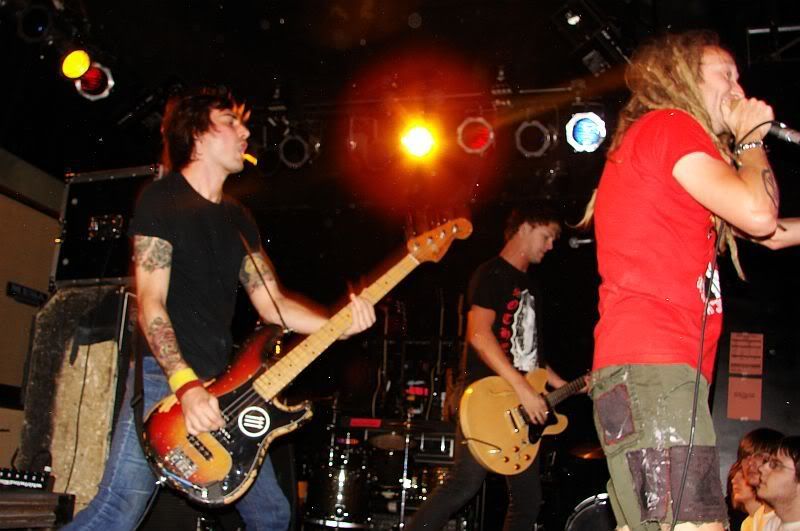 Imagine an even more pissed off version of Rise Against only these guys are much more on the heavier side than Rise Against are now (nothing against new Rise Against). Okay, less about RA and more about SA! Change Is A Sound is what got me hooked for sure. Their lyrics are a bit more political and outspoken than I usually like but they're well written so I digress. All three of their albums are fucking solid, with a sound that will pound you into next century. Yeah, I couldn't think of any better descriptions. Fucking sue me. :P

Go Buy/Download: Change Is A Sound
Listen To: Sunset On 32nd Street, Chalkline, Prisoner Echoes
Rocks if you like: Rise Against, Strung Out, Comeback Kid

8. Broadway Calls



Technically, I found out about this band last year but I didn't really start listening to them until March or so because it took me forever to find their album. Once I got their self/titled album, it was hard for me to stop listening to it for weeks. The first 12 songs are fucking gold, some of the best pop-punk I've heard from a newer band. I've been repping this band for awhile too so most people have heard me praise them before. Righteous dudes, too. I loved their blog about Warped Tour and their year end wrap up was a good read too. "We played Bamboozle left this year and there were some fucking HORRIBLE bands there! But there were some amazing ones there too." Haha. Wish I could have seen them live, but that would have involved going to Warped tour and I was in my "Fuck Warped Tour" phase at the time so I had to miss out on all the fun. They better come back to Maryland soon.

Go Buy/Download: self/titled
Listen to: Back To Oregon, Fuck You Seattle, Call It Off
Rocks if you like: Saves The Day, Lifetime, old blink-182

7. Thursday


A friend encouraged me to listen to more of their stuff earlier this year and I'm glad I took his advice. War All The Time is amazing, as is Full Collapse. I've warmed up to A City By The Light Divided and their side of the Envy split too. I'm sure a lot of people know about them already so I wont go on.

I know they have a big fanbase but I'm just doing this to keep with the trend
Go Buy/Download: War All The Time
Listen to: Signals Over The Air, Division St., Cross Out The Eyes
Rocks if you like: Thrice, At The Drive-In, Cave In

6. Ted Leo & The Pharmacists


If these guys wont get you in a good mood then nothing will. I pretty much listen to Ted Leo whenever I'm feeling shitty and need something to pick me up and it works every time. His political songs are some of his best ones, in my opinion. He also did a cover of "Since U Been Gone" and "Maps" which was very cool to watch. He's also done a lot of other covers which were excellent. I listened to Shake The Sheets nearly every other day last summer and still listen to it pretty frequently. That album never gets old for me.

Go Buy/Download: Shake The Sheets
Listen To: Me and Mia, Who Do You Love?, Counting Down The Hours
Rocks if you like: Against Me!, Jimmy Eat World, The Weakerthans

5. Hot Water Music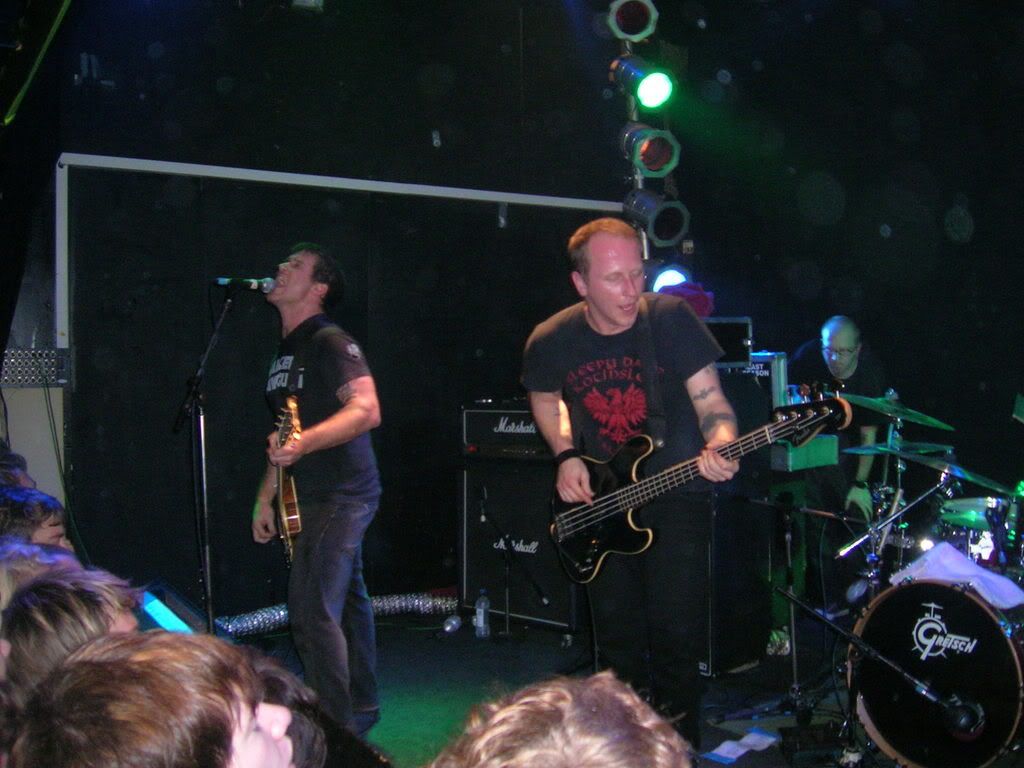 Here's another band I wish that I started listening to earlier. I remember writing a whole blog about them about a month ago so I'd just be rewriting most of the stuff I wrote in that blog. I'll just say that "Trusty Chords" is a perfect song in almost every way.

Go Buy/Download: Caution
Listen to: A Jack of All Trades, Remedy, Trusty Chords
Rocks if you like: Alkaline Trio, old Thrice, Jawbreaker

4. Murder By Death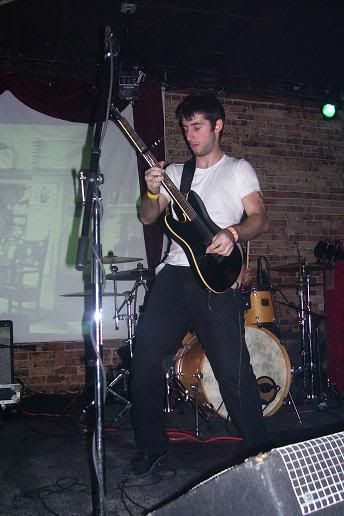 The first band I found out about this year. I heard a lot of people on the DF boards talk about them and gave them a go and loved them instantly. In Boca Al Lupo was my most played album on my last.fm for awhile. I love how all of their albums are unique and amazing in their own different way. I love pretty much everything I've heard from them, only I haven't gotten a chance to listen to their earlier stuff when they first formed. I'm not reallysure how to describe their music since everything they've done is different. I guess Western movie soundtrack influenced rock is the closest thing. It's what I've called them for awhile, but I still think that's kind of inaccurate. Oh well, you just have to listen to them to find out.

Go Buy/Download: In Bocca Al Lupo
Listen To: Brother, Three Man Hanging, Fuego
Rocks if you like: Western Movies, epic stories

3. The Gaslight Anthem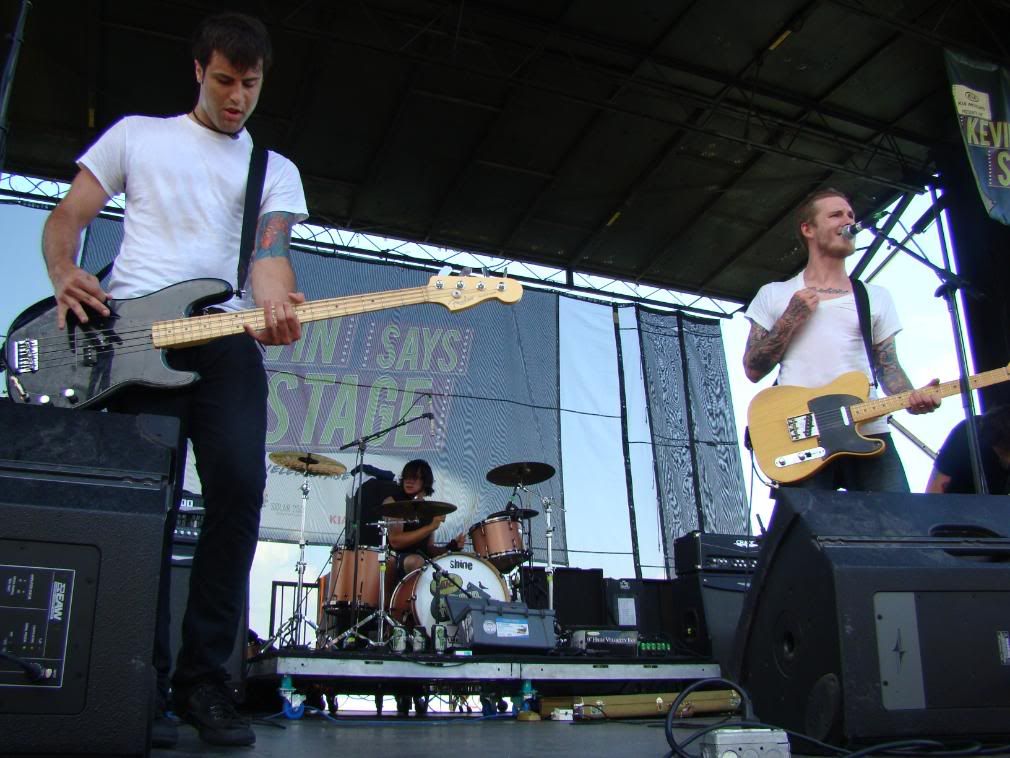 I've been repping this band ever since I found out about them and they've been gaining a lot of recognition ever since The '59 Sound came out and they deserve every single bit of recognition they've been getting. It feels like they wrote the soundtrack to my life sometimes with songs like "We Came To Dance," "Boomboxes & Dictionaries" and "Great Expectations." Their debut, Sink or Swim is absolutely stellar and the follow up to it, The '59 Sound is just as good, if not better. They're just a great band with songs about falling in love, failed relationship, working and just life in general, what's not to like really? I found them when skimming through the pages in Alternative Press' 100 Bands You Need To Know. I thought they didn't look like complete douchebags which is a plus and their description was pretty appealing so I thought I'd check them out, then they became one of my favorite bands.

Go Buy/Download: Sink or Swim and The '59 Sound
Listen to: We Came To Dance, Wooderson, Even Cowgirls Get The Blues, Here's Looking At You Kid
Rocks if you like: The Loved Ones, The Hold Steady, Bruce Springsteen

2. The Loved Ones


I got Keep Your Heart on a whim back in April and that is probably my most listened to album this year. That's basically a short story of how they became one of my favorite bands. New album exceeded my expectations too. I was expecting a Keep Your Heart pt. 2 but I got much more than that, and I'm glad. I would have been just as happy with Keep Your Heart pt. 2 as well. haha.

Go Buy/Download: Keep Your Heart
Listen to: Jane, Suture Self, Selfish Masquerade
Rocks if you like: Alkaline Trio, The Lawrence Arms, American Steel

1. The Lawrence Arms


Such a fucking amazing band in my opinion. A lot of their songs I can completely relate to perfectly in every way. Their music is a nearly perfect combination of regret, humor, comedy, sorrow, drunkeness and aggression all in one. I've spent a lot of afternoons walking around Cape and listening to this band on repeat, it was how I spent most of my Saturdays this fall. They're also what I listened to almost every school night before going to sleep for the past couple of months or so. I don't know, they're just a completely perfect band for me I guess. It's kind of hard to describe (proof comes from that horrible description I gave of them earlier). Can't wait to hear some new material from these guys soon as well as some new material from their side projects along with a possible tour. I think I'm asking for too much haha.

Go Buy/Download: Cocktails & Dreams or Oh! Calcutta!
Listen to: Brickwall Views, Boatless Buise Crise Pt. 1, Alert The Audience, The Disaster March, The Devil's Takin' Names, Like A Record Player, 100 Resolutions and pretty much anything you can find from them.
Rocks if you like: Hot Water Music, Descendents, Jawbreaker