Nah, they're not assholes. He was found, it's cool.

I'm going to be Dorothy and my lady friends are going to be Cowardly Lion and Tin Man. But we're not buying real costumes, we're just going to the mall and choosing real outfits, then adding to the with accessories. So it's like, a modern Wizard of Oz, sans the stupid scarecrow.

Mine is so boring, but I'm a girl and I hate cliche costumes. Also this will be the first time I dressed up in since I was like 8.




Hey, we should all make sure to take pictures to post in here after Halloween. There's a lot of hilarious ones I want proof that someone does.
For sure, I love to see cool costumes.
a few years back i was stick stickly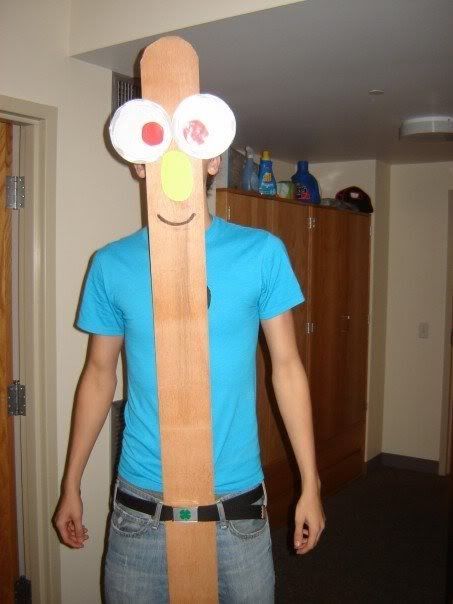 Trying to outdo that. I think I figured it out, but won't say on here til after Halloween

I don't think it's been done before

Pittsburgh won't know what him 'em
That.
Is so freakin' badass! I used to love Stick Stickly!
Mine's pretty simple, I'm going as an Old Hollywood movie star. Long black dress, black gloves, heels, sparkly jewelry, and probably a boa.
At least I get to do some cool hair and makeup with it.